Delaware Park '22 schedule approved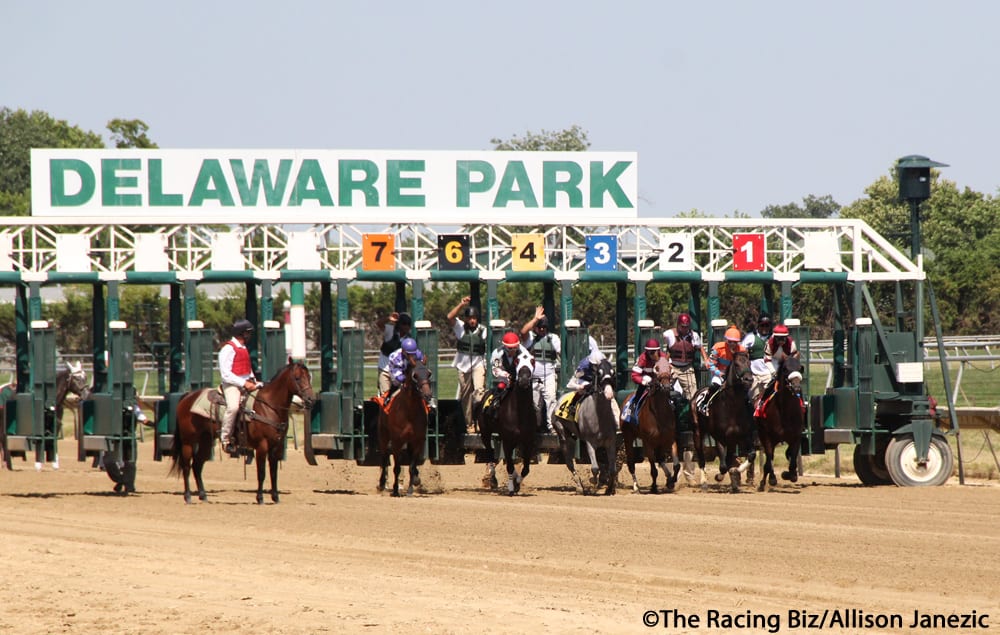 Frank Vespe

January 20, 2022
Delaware Park will race 88 days in 2022 under an agreement approved January 19 by the Delaware Thoroughbred Racing Commission. That's up from 77 live days at the track in 2021.
The approval was first reported in tharacing.com.
The live meet will kick off May 25 and continue through November 5, slightly longer than the '21 meet, which ended October 30.
The track will also race a slightly modified schedule this year, with live racing occurring four days a week most weeks on a Wednesday-through-Saturday schedule. In recent years, the track has typically run Monday, Wednesday, Thursday, and Saturday.
Delaware had been scheduled to run 85 days in 2021 but lost several of those days to a variety of factors. Weather forced the cancellation of several days, and on one additional day, a lack of entries forced a cancellation.
For all that, handle on Delaware's live product rose significantly in 2021 to the highest level in at least four years. Delaware handled a shade over $118 million on its live product, up from less than $94 million in 2020, according to the Racing Commission.
That was topped by the track's Delaware Handicap day handle of nearly $4 million, versus 2020 handle of about $2.2 million the same day.
The Delaware certified program continued to play an important role during the 2021 meet. Horses become Del-certified by spending at least 90 consecutive days at a Delaware farm starting prior to the conclusion of their yearling year and then qualify for bonuses when running at Delaware Park.
A total of 318 Del-certified horses made 947 starts at Delaware Park in 2021 versus 297 runners and 800 starts in 2020.
Delaware Park was purchased in late 2021 by an investment group from longtime owners the Rickman family.
LATEST NEWS