WHAT A RELIEF! LAUREL PARK REOPENS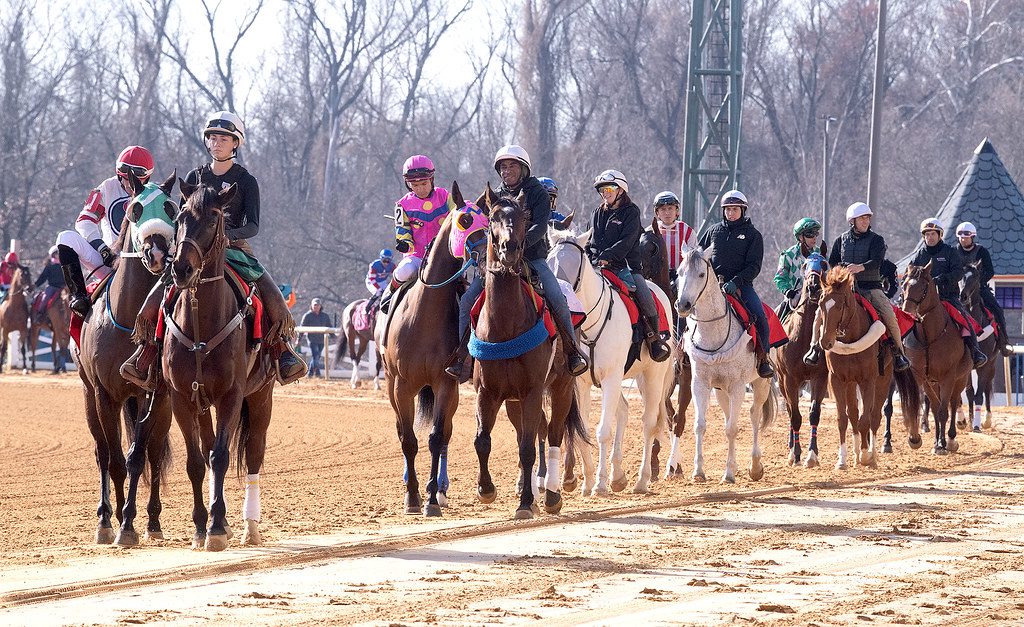 "It feels much better than the last time we [raced] over the racetrack," said rider Xavier Perez Thursday mid-card. Perez had also praised the track Tuesday to the Maryland Racing Commission, and after riding a couple of races, he didn't waver from that.
"My horse was taking hold of the track pretty good," Perez said. "It's consistent all the way around."
Horses with early speed did their share of winning, but being forwardly placed wasn't a necessity. In the second race, for example, the top three finishers were sixth, eighth, and 10th after a quarter-mile.
One notable difference today versus prior to the shutdown: the times today were markedly slower over the deeper racing strip. To give one example: on Nov. 20, shortly before the shutdown, Bobby G won a second-level allowance going one mile in 1:36.50. Today he finished sixth in a third-level allowance that took 1:38.96 to travel the same distance.
"I've been complaining that it's been at least two seconds fast for a long time," said trainer Dale Capuano, who has been an outspoken critic of track surface issues.
Capuano won twice on the day, taking the first with Zen Pi and the eighth, an allowance contest, with Boss Logic.
"It's much better: like night and day," Capuano said of the change in the track.
Both his winners were ridden by Jorge Ruiz. Ruiz celebrated the return to action with a four-win day.
"The track is now different. Before it was hard, now it's deeper and a little fluffier," Ruiz said in a release. "The horses hit the ground a little more softly."
Following the races Nov. 28, the Maryland Jockey Club and parent company 1/ST Racing shut down the inner portion of the Laurel Park dirt track to enable them to undertake the needed repairs. Those included fixing a problem with the base of the track and working new material into the cushion to make it deeper and give it more body.
The company also retained NYRA track chief Glen Kozak to consult on the project, while the Maryland Thoroughbred Horsemen's Association brought former MJC track super John Passero on.
The shutdown was Laurel's second this year. It had previously closed in April for an extensive track renovation project, and racing did not return to the central Maryland facility until September.
The shutdown two-step underlines something obvious but easy to overlook: the success of the redo will only be revealed in time. Horsemen know that, of course, and they're hopeful that this time, the fixes will take.
"I have seen how the track has changed from bad to really good shape," Perez said. "It's just getting better, and hopefully, like I say, the guys keep it like that through the winter. I just hope and pray for a good track for the winter."
"I think they're on the right track," Capuano agreed. "I think getting John Passero and Glen [Kozak] was a great thing to do, and hopefully they'll stay, and it'll all work out well because we're all after the same thing, right? We might have different approaches to getting there, But we're all for safe racing and keeping our horses and riders safe."
LATEST NEWS