ARNALDO BOCACHICA NAMED JOCKEY OF THE WEEK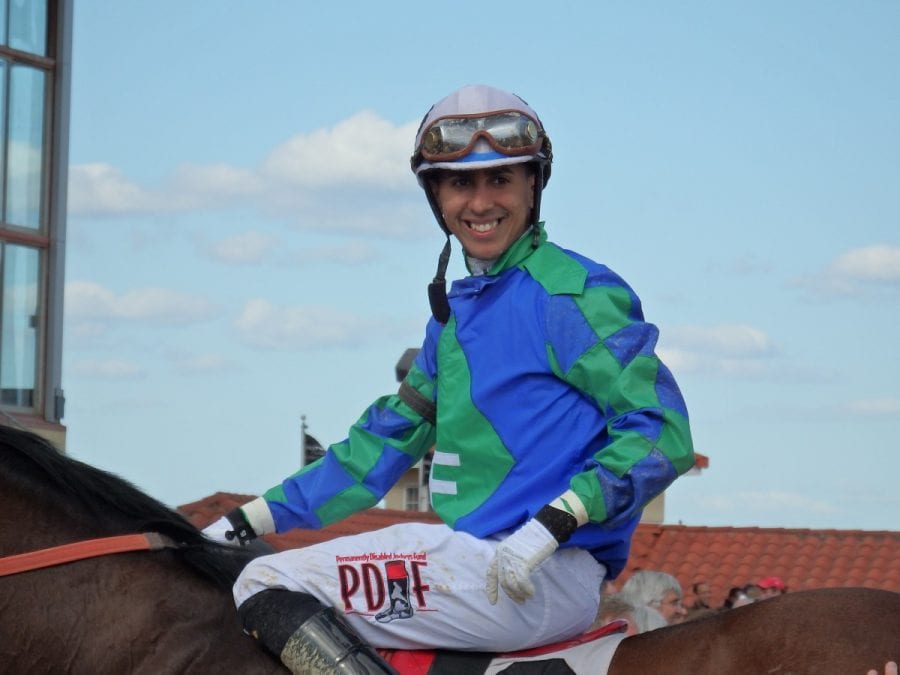 Press Release

December 15, 2021
With the Hollywood Casino at Charles Town Races 2021 meet quickly coming to a close, Arnaldo Bocachica has again run away with the leading jockey title. Last week he added eight wins to his already lofty total to earn the title of Jockey of the Week for December 6 through December 12.
The honor, which is voted on by a panel of racing experts, is for jockeys who are members of the Jockeys' Guild, the organization which represents more than 1050 active, retired and permanently disabled jockeys in the United States.
The hard-working, personable Bocachica, known as "Boca" at the track, has led the jockey standings at Charles Town in wins and purse earnings for the last three years and is poised to make it four years in a row with 252 wins, 150 more than his closest competitor and nearly $5 million in purse earnings through December 12. His winning percentage is a lofty 35%. The Charles Town meet closes this Saturday, December 18.
Riding since 2006, the 33-year-old native of Puerto Rico has made Charles Town his home track riding first call for leading trainer Jeff Runco, as well as other top trainers at the track.  The Runco /Bocachica pair post a 37% win percentage. He won career race 2,000 on March 6, 2021 for Jeff Runco .
Bocachica began the week on Wednesday by winning two races for Jeff Runco and one for trainer Anthony Farrior.  With no wins on Thursday, Bocachica won three on Friday, one for Runco and two for Farrior. He continued his winning ways on Saturday with a win for trainer Victor Espinosa and one for Farrior.
Bocachica's weekly statistics included eight wins from 15 starts for a 53.3% win percentage and 80% in-the-money percentage with total purse earnings of $127,060.
Other nominees for Jockey of the Week were Dylan Davis who won the Garland of Roses at Aqueduct, Mario Gutierrez who pulled the upset win in the Gr. II Los Alamitos Futurity, Colby J. Hernandez who won the Champions Day Classic at Fair Grounds and Luis Saez who won the Gr. II Mr. Prospector at Gulfstream Park.
LATEST NEWS