JULIAN PIMENTEL TO TAKE WINTER OFF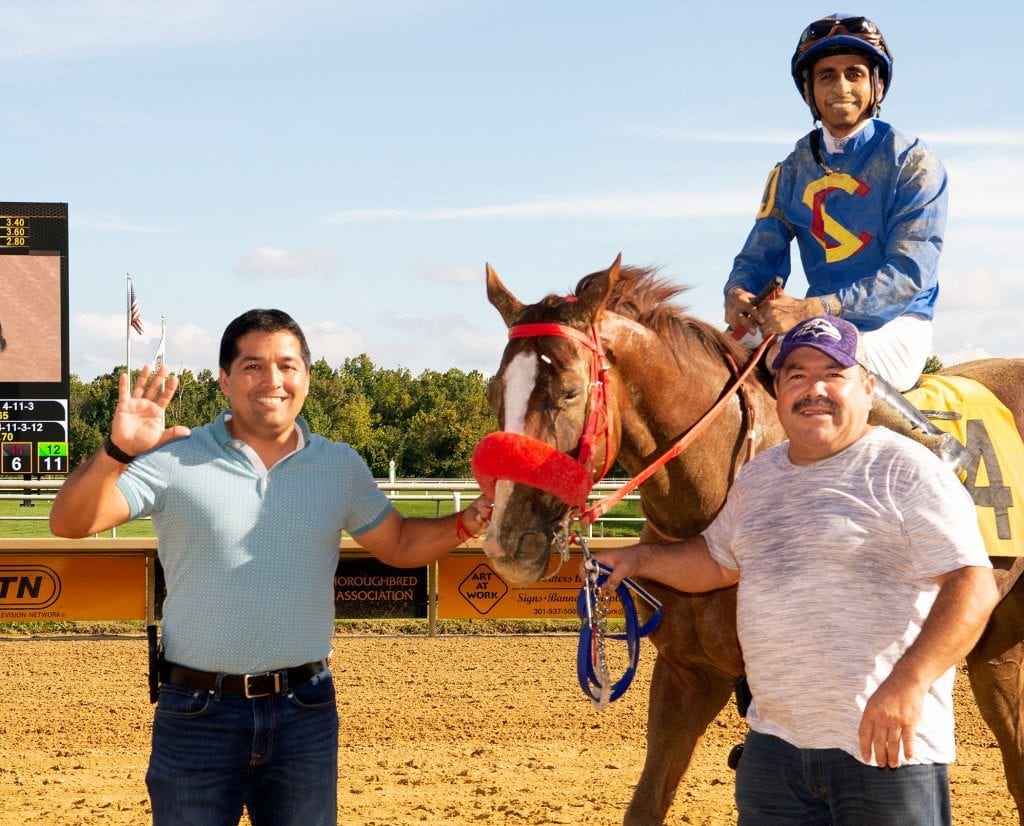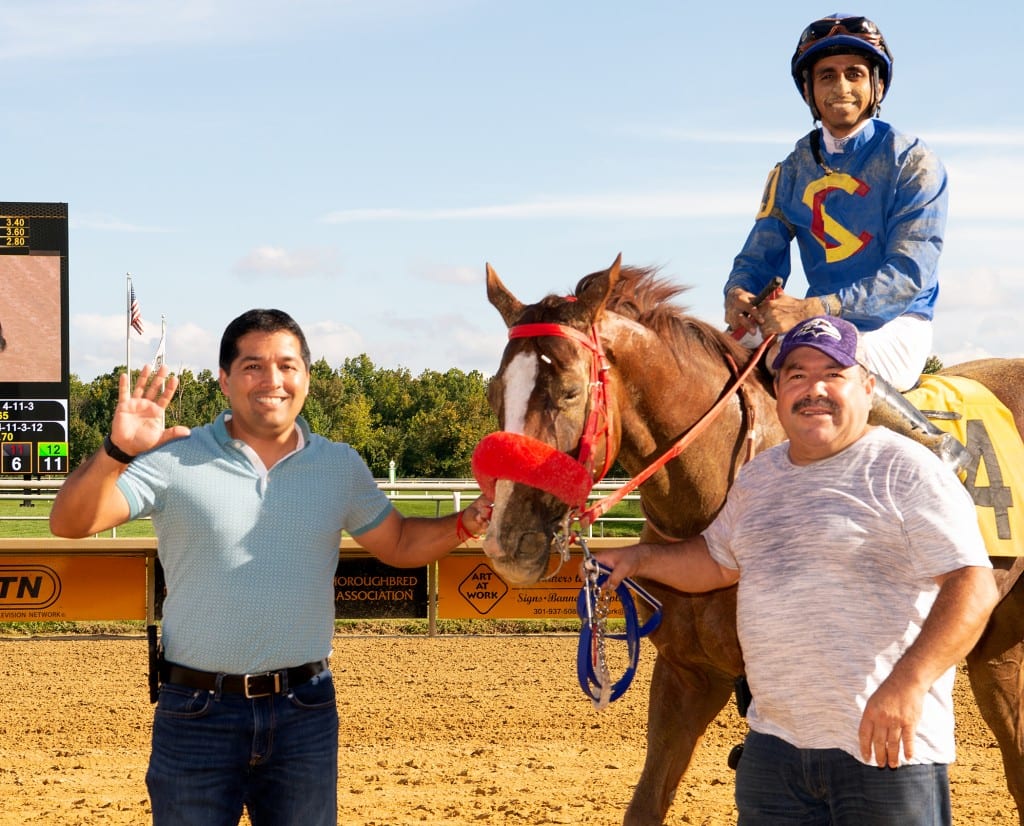 Press Release

November 27, 2021
Journeyman Julian Pimentel, a Maryland mainstay since 2006 who will be forever linked as the regular rider of late Mid-Atlantic legend Ben's Cat, is taking the winter off to contemplate his future.
Pimentel, 40, finished sixth aboard Norman Lewis' 4-year-old filly Castilleja for Hall of Fame trainer King Leatherbury in Saturday's opener at Laurel Park, a six-furlong starter-optional claimer for fillies and mares 3 and up.
According to Equibase statistics, it was the 101st mount of the fall meet for Pimentel, 302nd of the year and 11,299th in a career that began in his native Colombia before coming to the United States in 2000 and working as an exercise rider for Hall of Fame trainer Bill Mott. He first rode in New Jersey before making the move to Maryland.
"I've been fighting with my weight a little bit lately, so I'm going to go home to relax, spend time with family and not think about it and when I come back I'll see what happens," Pimentel said. "This is all I've been doing all my life.
"I've never done anything else. I have fun, but it's hard to do. Everything has to come to an end," he added. "I'm definitely coming back, I just don't know if I'm going to ride again. I don't know exactly what I'd do."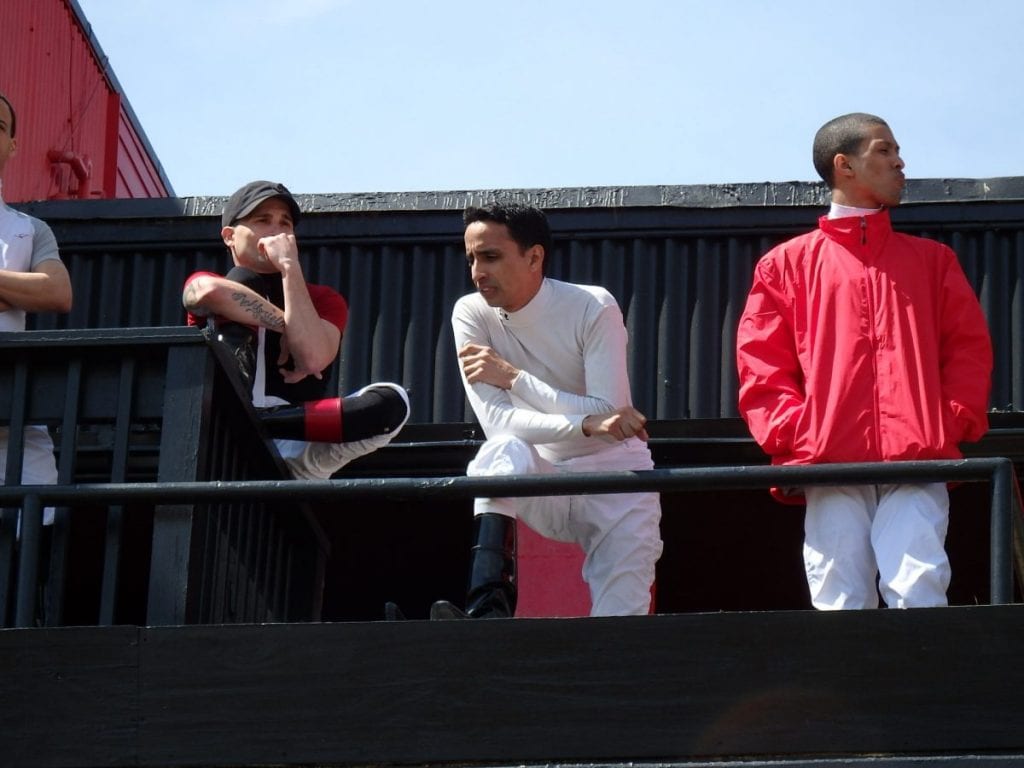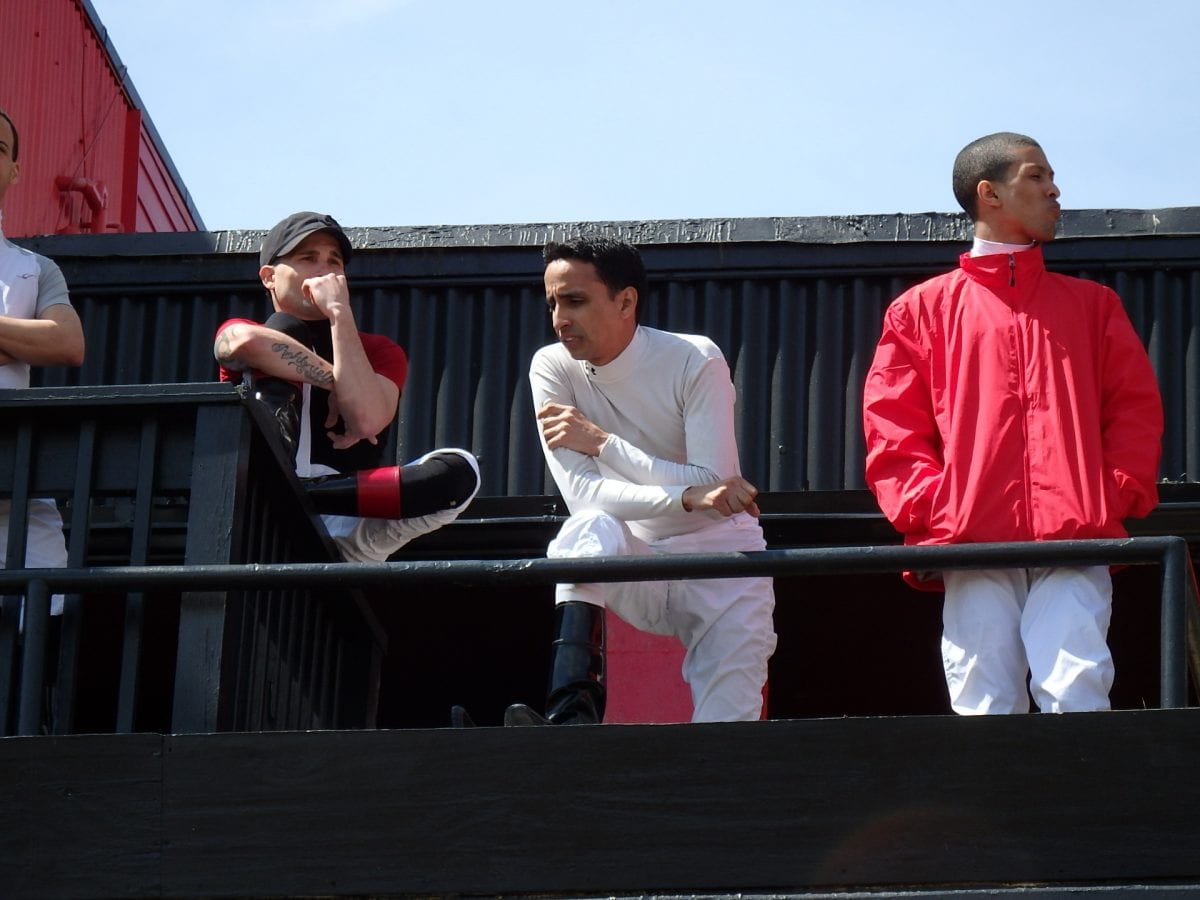 Pimentel has 11 wins at the fall meet, 42 this year and 1,806 in a career that included eight Grade 3 wins and mounts in the 2019 Kentucky Derby (G1) and 2011, 2014 and 2019 Preakness (G1). His victory in the 2017 General George (G3) at Laurel was the first graded-stakes victory for Imperial Hint, who would go on to win four Grade 1 stakes and more than $2.2 million in purses.
Ben's Cat was, by far, Pimentel's greatest horse. Pimentel was aboard for 41 of 63 starts including 30 in a row from June 2012 to November 2015. Together they won 22 races, 17 of them in stakes, topped by the 2013 and 2014 Parx Dash (G3), 2012 Turf Monster (G3), 2012 Maryland Million Turf Sprint, 2013-15 Mister Diz and Jim McKay Turf Sprint, and 2012-14 Fabulous Strike Handicap. Ben's Cat was euthanized at age 11 in June 2017 due to complications from colic surgery.
"Ben's Cat was very important to me, a very good horse," Pimentel said.
Pimentel won plenty of races for trainer Mike Trombetta and had the mount aboard Trombetta trainee Win Win Win in the 2019 Kentucky Derby.
"When we went to the Derby, that was great," the rider said. "There were a lot of good times."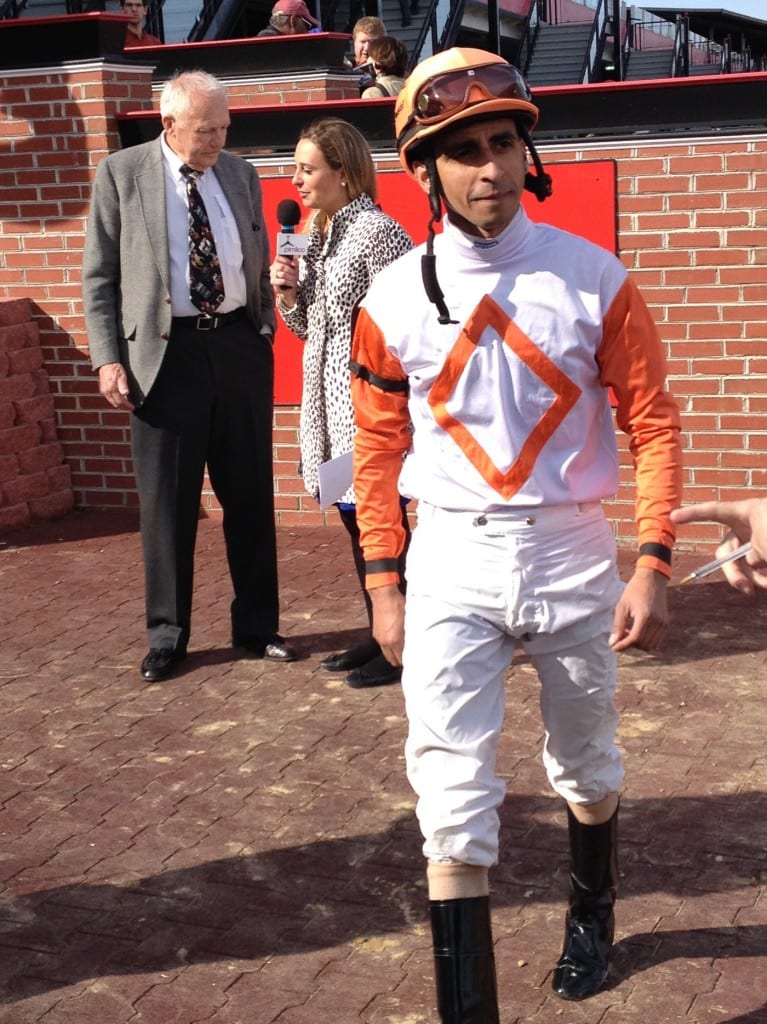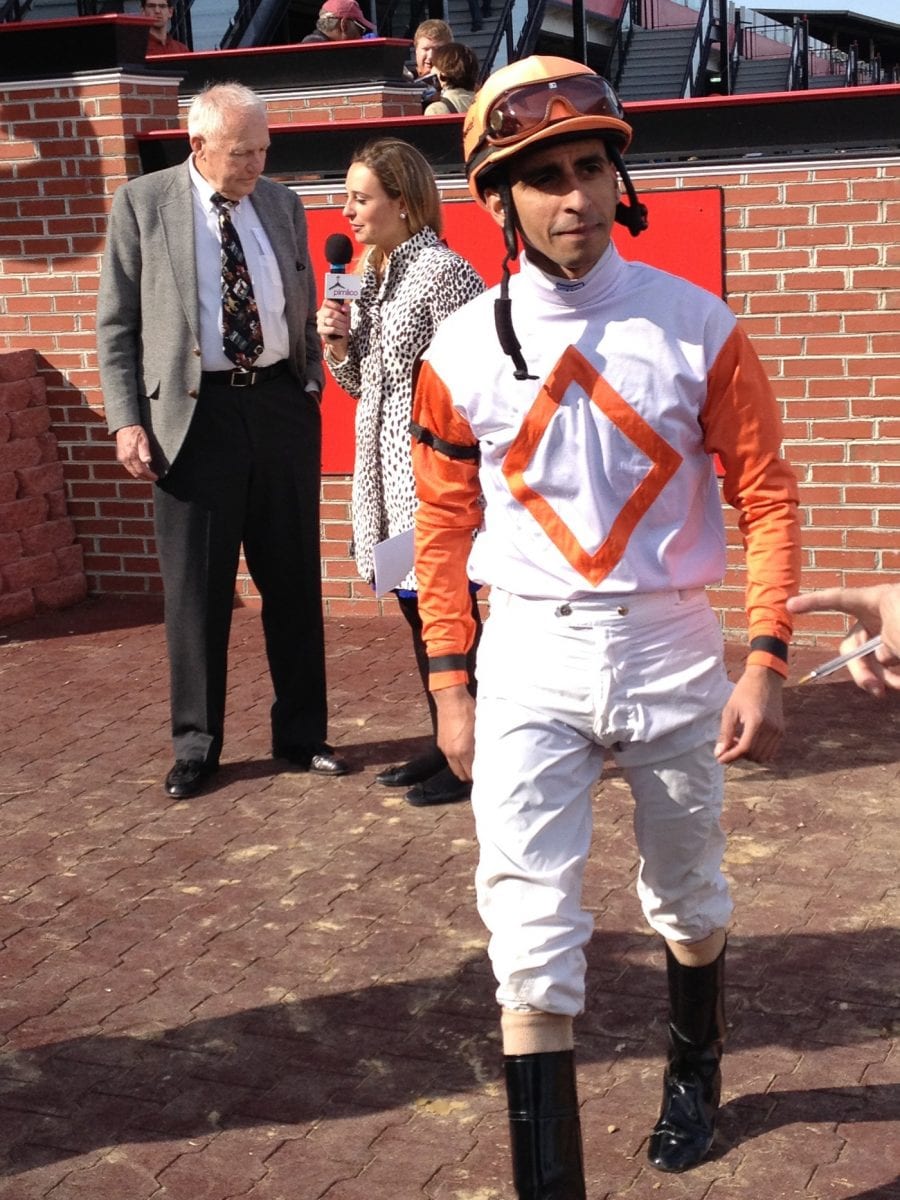 Ronnie Gerardo, Pimentel's agent since February 2009, said the jockey is leaving Tuesday for Colombia and expected to return following Laurel's 2022 winter meet, which runs through March 27.
"This may be his last mount. He's going home to give his body a break and around April he'll see how he is and if he feels like he can go back down to 118 [pounds] again," Gerardo said. "He's competitive. It's a little harder these days. The older you get, your metabolism slows down. He's done a good job taking care of his body. He's had a good career."
Gerardo said Pimentel first began thinking about taking a sabbatical when Maryland racing was paused from mid-March to late May 2020 amid the coronavirus pandemic. Pimentel had single-season highs of 1,039 mounts and $4,387,978 million in purse earnings in 2001 and 146 wins in 2011, when he also won his 1,000th race aboard Pet Me Pet Me at Delaware Park.
"He's leaning toward retirement. It all depends on his weight," Gerardo said. "I'm praying that he'll be back, because I'm going to miss him. We've been together for almost 13 years. It's a long time, especially in this game."
Other graded-stakes winners for Pimentel are Divisidero, Control System, Evil Minister and Runspastum. He ranks fifth with 13 career wins in the Maryland Million, five behind Hall of Fame leader Edgar Prado.
LATEST NEWS