FASIG-TIPTON: PINHOOKED MENDELSSOHN COLT tops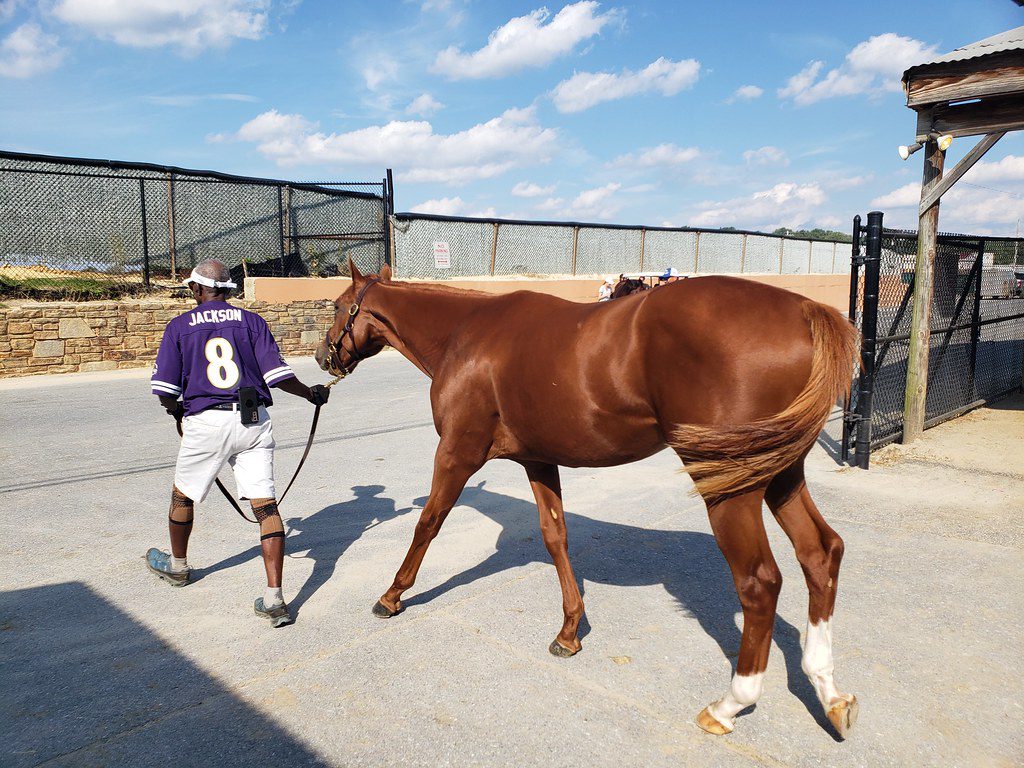 Frank Vespe

October 5, 2021
Northview Stallion Station's David Wade said prior to this week's Fasig-Tipton Midlantic fall yearling sale that he hoped Hip 415, a Mendelssohn colt that was part of his sizable consignment, might fetch a top bid of $200,000.
And pinhooker David Scanlon figured he'd probably have to hit that number to obtain the colt.
Turns out both were a bit short. Scanlon ended up signing the ticket after registering a top bid of $235,000 to top the sale.
Wade had purchased the colt for $100,000 at Keeneland's 2020 November breeding stock sale. He's out of the unraced Malibu Moon mare Grace Is Gone, and his female family includes Grade 1 winner Plenty of Grace, Grade 2 winner DIabolical, and others.
In this case, Wade certainly benefited from his prescience: the market is loving Mendelssohn, whose first foals are yearlings this year. Two of Monday's top three to sell were by the son of Scat Daddy, who earned more than $2.5 million on the racetrack and won the Grade 1 Breeders' Cup Juvenile Turf and Group 2 UAE Derby.
Mendelssohn had been one of the stars of Keeneland's September yearling sale, generating more than $10 million in sales. That momentum continued in Timonium, with his offspring bringing top bids of $235,000, $230,00, and $160,000.
"I love the sire," Scanlon said. "I think the sire's going to be a big hit this year."
Scanlon had been the underbidder on Monday's top-selling Mendelssohn, and he described the two horses as "the same but different."
"I liked his walk," he said of the Mendelssohn he obtained. "Had a very nice walk. Really good bone… very athletic."
LATEST NEWS