BREEDER RICHARD GOLDEN PASSES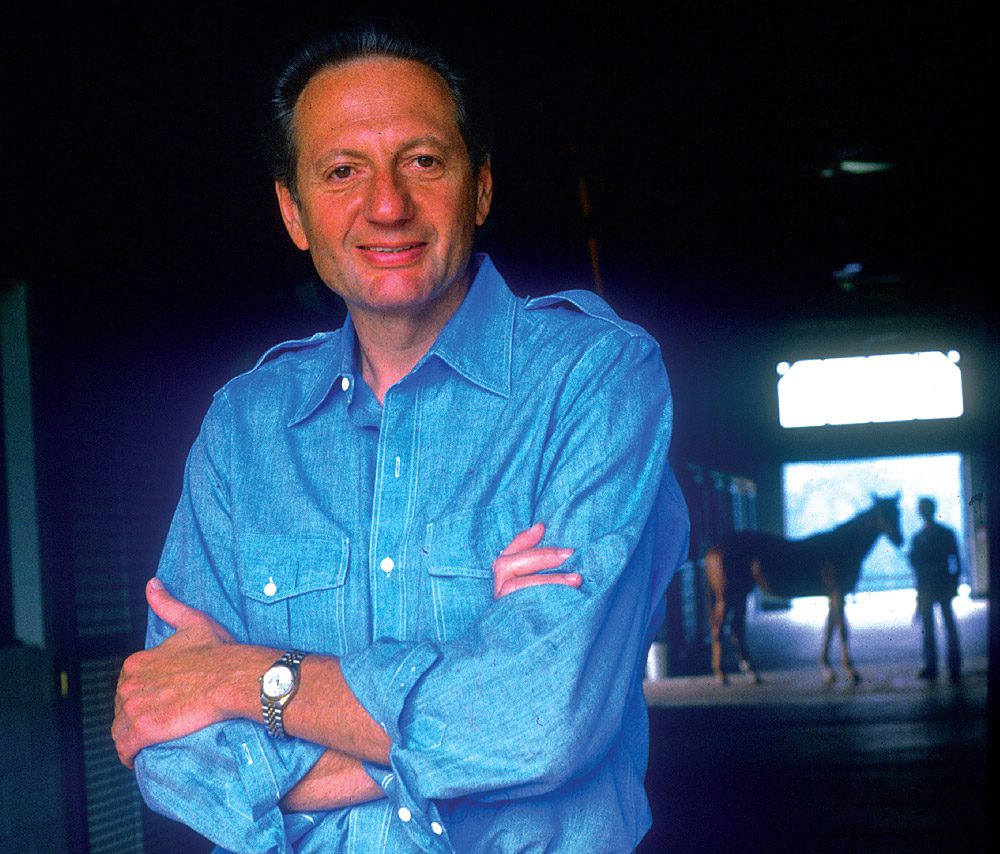 Press Release

September 22, 2021
Richard L. Golden, who led Northview Stallion Station to national prominence for over three decades, died of natural causes in West Palm Beach, Fla., on Sept. 18. He was 82.
Born in the Bronx, N.Y., Mr. Golden made his fortune in the garment industry in New York and turned his attention to the Thoroughbred industry. He purchased an undeveloped property in Chesapeake City in 1986 and created Sycamore Hall Farm, which turned out dozens of stakes winners.
In 2016, he was the breeder of three Maryland-bred champions – Giant Run, Greatbullsoffire and Top Striker – and in 2018 was named Maryland Breeder of the Year.
Mr. Golden was one of the founders of Northview Stallion Station, located just a mile down the road from his Sycamore Hall Farm. When Windfields Farm, the anchor of the state's breeding industry, shut down abruptly in 1988, Mr. Golden, Allaire duPont and Tom Bowman stepped in to keep a number of the stallions in the state. Northview opened in 1989, on the site of Windfields Farm's former Northview annex, before moving to the main farm and present location in 1991.
As president and CEO of Northview, Mr. Golden was able to retain Windfields sires Smarten, Caveat and Two Punch to stand in the region. He also made a mark with new arrivals that included Waquoit, Polish Numbers, Private Terms and Not For Love, the latter Maryland's Stallion of the Year 13 times.
Since 1989, Northview stallions have earned the title of Maryland Stallion of the Year 24 times. Great Notion, who entered stud at Northview in 2005, has been Stallion of the Year each of the past five years.
Mr. Golden had a love for animals which was shared by his late wife, Ann, who passed away in 2015, as well as his children Lisa and Michael. He contributed to many different charities including becoming a Distinguished Grand Founder at Jupiter Medical Center and a supporter of Friends of Israel Disabled Veterans.
He is survived by his son Michael and daughter and son-in-law Lisa and Gregg Hofstetter and two grandchildren Sam and Ben.
Dr. Michael Golden, a small animal veterinarian in Crofton, Md., is the current vice-president of Northview Stallion Station.
In lieu of flowers, contributions may be made in Mr. Golden's memory to Beyond the Wire (you can donate here),  a charity helping support retiring race horses.
Due to ongoing public health concerns, graveside services will be private and Shiva will not be observed.
LATEST NEWS