DELAWARE PARK HANDICAPPERS' NOTEBOOK 2021 VOL.15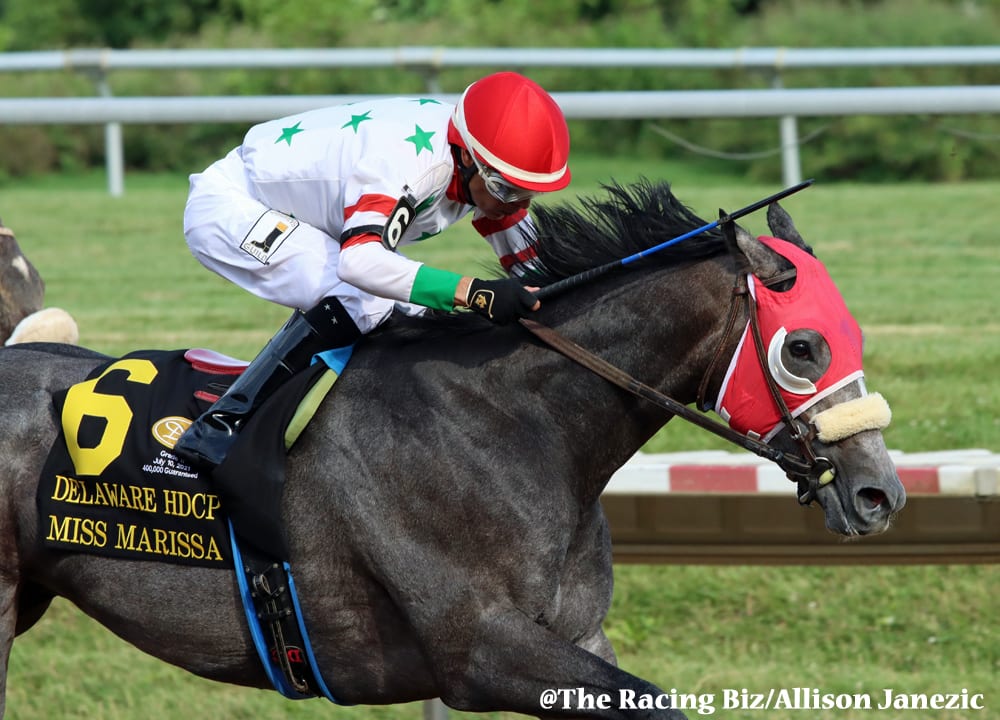 Notable races and trips
SEPTEMBER 8-13
The continuing limited field sizes have reduced the number of troubled trips and pace biases, as well as price value.
SEPTEMBER 8
Race 5: The chart does not due full justice to the amount of extra ground that Hail Southern had to cover in this 5-furlong turf race. Not only did the horse race in "tight quarters," as the chart notes, but the resulting check by the jockey led to at least a two-length loss of ground until the horse regained momentum. This deficit subsequently caused the jockey to go very wide on the turn. The winner got the ever-so-important jump on the field in the last quarter of a turf race, so the trouble may have not cost Hail Southern the victory but the effort was stronger than the running line presents on paper.
SEPTEMBER 11
Race 8: Purrs Well was favored in this 5K maiden claimer despite being 0-for-22 lifetime. He is now 0-for-23 after bidding to the lead inside the quarter but tiring to second. It is always a bad bet to take this type of horse who does not like to be dominant and lead the pack. In two weeks the horse may get over the hump, but horses like this, if they show any talent at all, are frequently well backed at the windows and burn a lot of bettors' money.
Jockey and Trainer of the Week
Jockey Jaime Rodriguez won on seven of his 18 mounts this past week. He has been consistently strong all meet, winning above 20% on turf and dirt, with maidens and allowance horses, going long and sprinting. With one puzzling exception: for the meet he is 1-for-32 on two-year-olds, perhaps because his go-to trainer, Jaime Ness, is having an equally tough meet with juveniles (1-for-30) despite leading the meet by a mile with 42 wins.
Trainer Cesar Nambo sent out four starters, and all four finished in the money. He had two wins, one 2nd and one 3rd-place finish in his four starts for the week. Only one of the four was favored at post time.
Handicappers' Toolbox
At a track like Delaware, which runs four days a week with typically eight races a day, you can more easily review the replay of every race, which will often lead to one or two findings where the chart does not tell the whole story. I find that watching each replay three times (twice from the pan view and once from the head on) is both manageable in terms of time and useful in terms of value.
LATEST NEWS