CHARLIE MARQUEZ EARNS 1ST MEET RIDING TITLE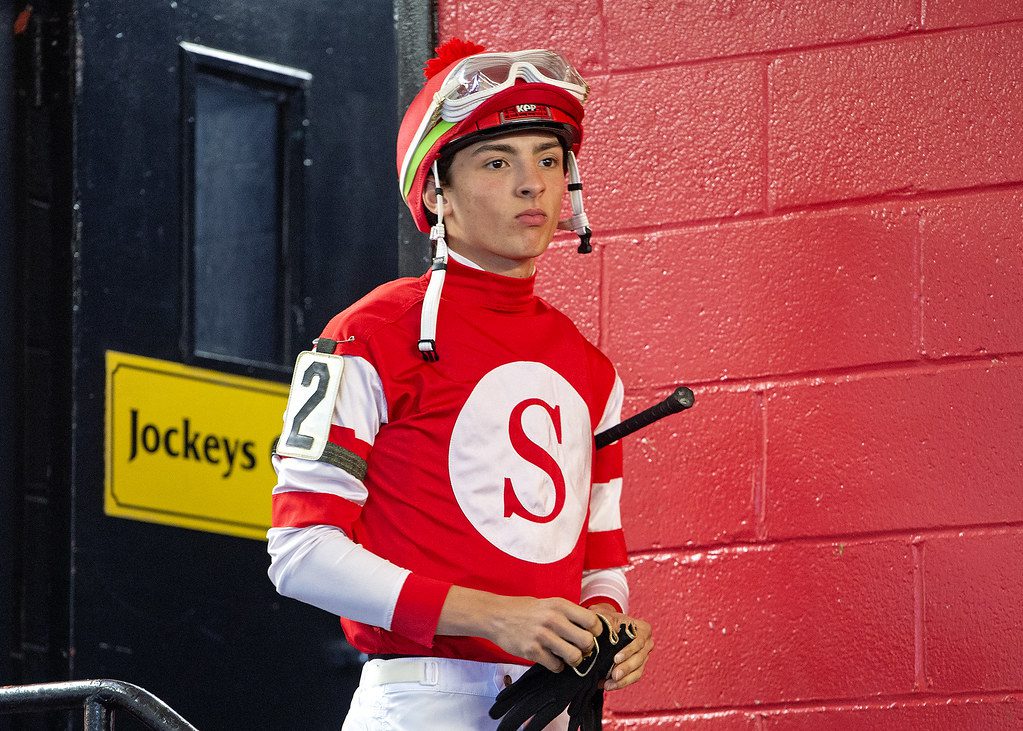 Press Release

August 23, 2021
Teenage jockey Charlie Marquez won once on Sunday at Pimlico to put the cap on a sensational stand at which he earned the first riding title of his career.
Marquez, 18, captured Pimlico's Sunday opener aboard Lost Uncle ($4.40) to give him 49 wins. J.D. Acosta finished second with 40 wins, two ahead of Jevian Toledo in third. He also led the colony with purse earnings of more than $1.4 million.
It is the first career riding title for Marquez, a native of Columbia, Md. whose 58 wins made him Maryland's leading apprentice of 2020. He had two or more wins on a single card 14 times at the Preakness Meet, during which he graduated to journeyman status May 30 and also posted multi-win days at Colonial Downs and Delaware Park.
Marquez is represented by Tom Stift. Marty Leonard, who has Sheldon Russell and Toledo as clients, had been booking mounts for Marquez but agents are not allowed to carry three journeymen.
"It means a lot to me," Marquez said. "We moved here in April and to hold the lead all the way until now is pretty hard to do, a lot of the riders say. I'm proud of myself, and I can't help but think of and thank everyone that helped me.
"My mom, who brought me up and got me familiar with everyone. My agents, that put me on live horses. Just everyone that gave me opportunities, really," he added. "Everything goes to them. I'm just the passenger."
Veteran trainer Claudio Gonzalez won 40 races, a total that more than doubled the 19 wins of Mike Trombetta and Kieron Magee. Among Gonzalez's meet highlights were stakes wins by Harpers First Ride in the July 31 Deputed Testamony and both Miss Leslie in the Weber City Miss and Completed Pass in the King T. Leatherbury April 24.
Super C Racing finished as leading owner with nine wins, one more than Joseph Besecker and Robert D. Bone.
LATEST NEWS