DREAM MARIE DQED FROM OBEAH WIN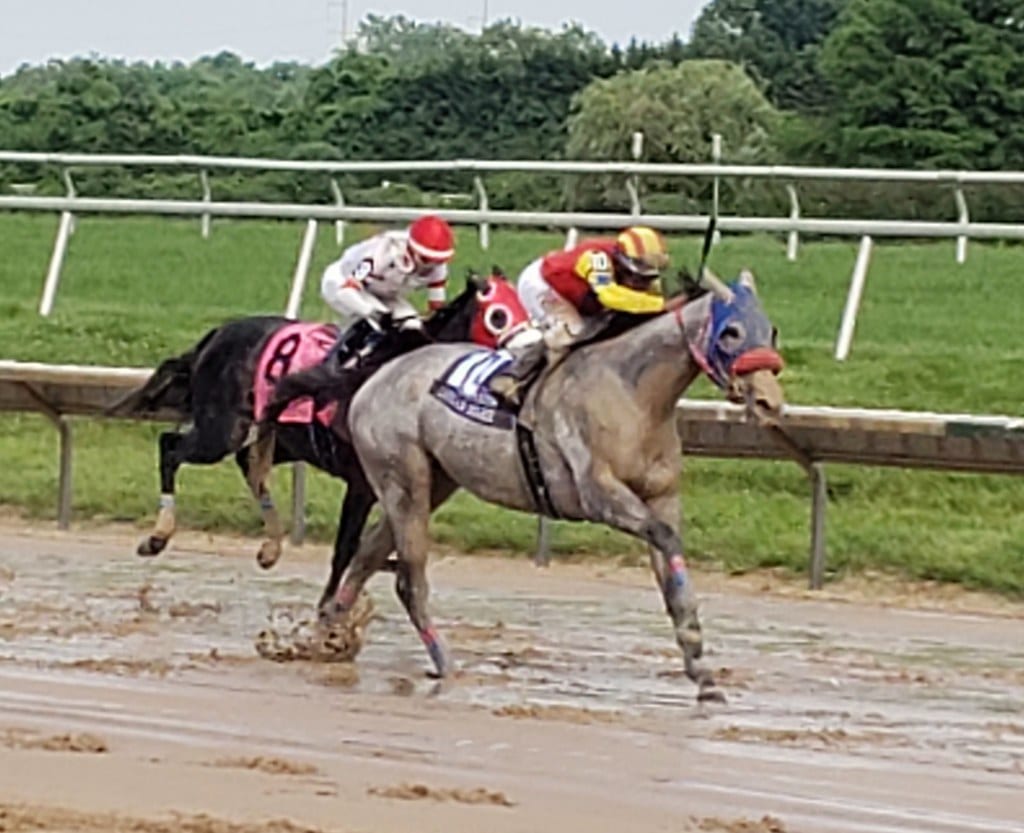 Guest Author

August 23, 2021
This story originally appeared in the Blood-Horse and is reprinted here with permission.
The Delaware Thoroughbred Racing Commission reports Dream Marie has been disqualified from what would have been her first career stakes win after the 4-year-old Graydar filly tested positive for aminocaproic acid after reaching the wire 1 3/4 lengths ahead of her closest rival in the Obeah Stakes June 9 at Delaware Park.
Trainer Matthew Williams, who conditions Dream Marie for his family's Miracle's International Trading, said Aug. 23 he plans to appeal the ruling issued Aug. 21 by the Delaware stewards. Williams, a native of Jamaica who has been training horses in the United States since 2019, did not want to elaborate on the reasons for the appeal. 
The Obeah Stakes win would have been Williams' first stakes victory as a trainer as well. Dream Marie, who has placed in three graded stakes, finished second to longshot winner Saracosa  Monday in the Love Sign Stakes at Colonial Downs.
The Obeah disqualification, if upheld on appeal, will move Miss Marissa into first place. 
Aminocaproic acid is sold as Amicar and trainers use it in the belief that it prevents or reduces the severity of exercise-induced pulmonary hemorrhage. Aminocaproic acid is a "Class 4" drug that calls for a "Class C" penalty on the Association of Racing Commissioners International's Uniform Classification Guideline of Foreign Substances and Recommended Penalties.
Aminocaproic Acid is not allowed in a horse on race day at any level of detection. The positive was called by Industrial Laboratories and the split sample examined by the Texas A&M Veterinary Medical Diagnostic Laboratory confirmed the finding.
Ahead of the Obeah, Dream Marie received a permitted administration of Lasix—as did all seven starters in the race.
After an Aug. 20 hearing the Delaware stewards disqualified Dream Marie (purse money will be forfeited). In reporting their findings and the sanction, the stewards noted that they had waived the recommended $1,000 fine of the trainer for such an infraction. A search of available records indicates that Williams has had no previous failed drug tests as a trainer in the U.S.
Earlier this summer the Maryland Thoroughbred Horsemen's Association issued warnings about the use of Amicar after five Thoroughbreds had positives in that state for Amicar or other adjunct bleeder medications. According to The Racing Biz, The Maryland Racing Commission opted to warn those trainers, rather than fine them or disqualify their horses.
LATEST NEWS