NO SURPRISE AS ALWAYSINAHURRY SURPRISES IN CONCERN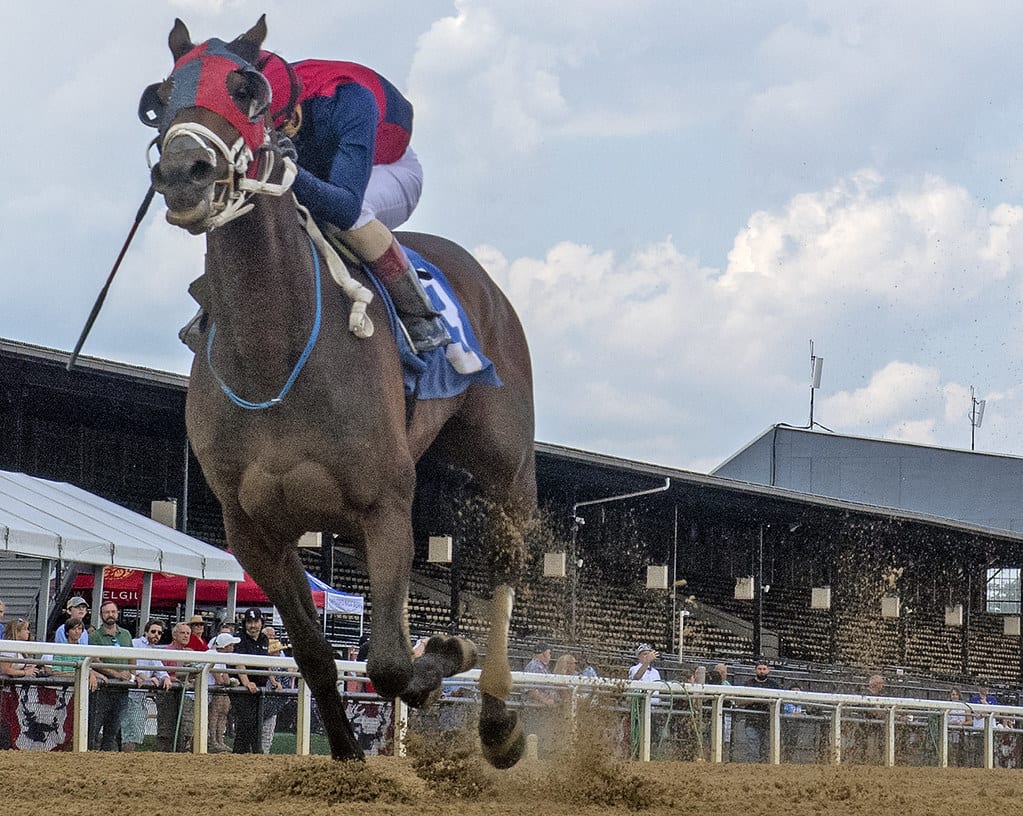 He did, winning by nearly five in a race that included Grade 3 Chick Lang winner Mighty Mischief, off as the 3-10 favorite. Running time for the six furlongs was 1:10.56, and Alwaysinahurry paid $20.20 to win.
Alwaysinahurry's triumph was one of three $20 winners in the Pick 6 sequence, helping to trigger a payout of $31,029.08 on a day that featured a $1.4 million carryover and mandatory payout.
This was Alwaysinahurry's second start with Lasix, and as a two-year-old he'd given hints he might be a runner. But they kept coming to naught.
"He's doing now like I thought he could do when he was younger," Capuano said. "But he kept disappointing me."
The days of disappointment appear to be over. Alwaysinahurry made the first start of his sophomore season in June, at Delaware Park, and while the result — a fourth-place finish in a starter allowance — might not seem like much, Capuano was pleased with what he saw.
"That race at Delaware was a big race," he said. "That was a tricky condition against older horses, and I just wanted to get a race into him to get him going, so that race was real good."
Indeed. The top pair from that race were Tudox Expectations, a stakes winner, and Aspect, who is stakes-placed.
Still, Alwaysinahurry, a Maryland-bred Great Notion gelding owned by Mopo Racing, was going to have to contend with Mighty Mischief. That runner, trained by Hall of Famer Steve Asmussen, had won three straight, including, last time out, the Grade 3 Chick Lang Stakes over the strip.
But even that didn't phase Capuano.
"The one horse [Mighty Mischief], the way I look at it, if he was that good, he wouldn't be bringing him to Maryland for $100,000," Capuano said.
As the race unfolded, Mighty Mischief and Roderick, trained by Wesley Ward, dueled for the early advantage while getting pushed along by Sibelius.
With Jorge Ruiz in the irons, Alwaysinahurry was able to track the pace while saving ground, tip out for racing room entering the stretch, and kick clear to an easy win.
The first stakes win for Alwaysinahurry gave him three wins in 10 career starts, now with earnings of $160,072.
"He did everything the right way, so I'm tickled to death," Capuano said.
But not surprised.
LATEST NEWS