HOROLOGIST LOOKING FOR NEXT STEP IN DU PONT DISTAFF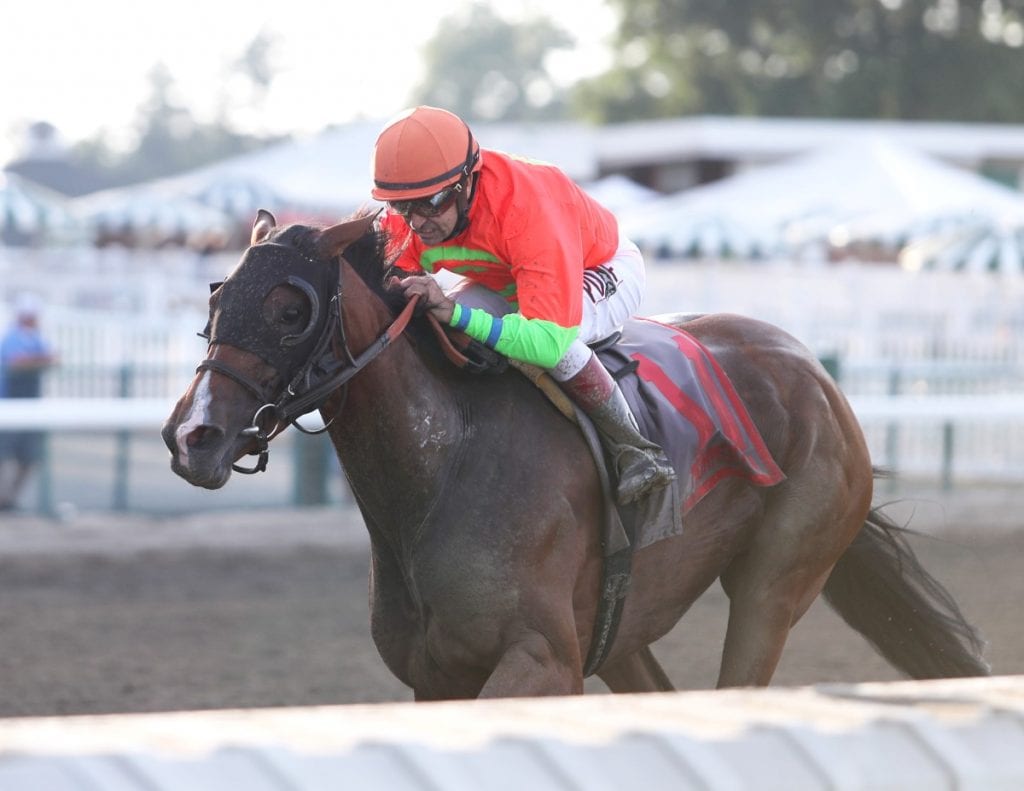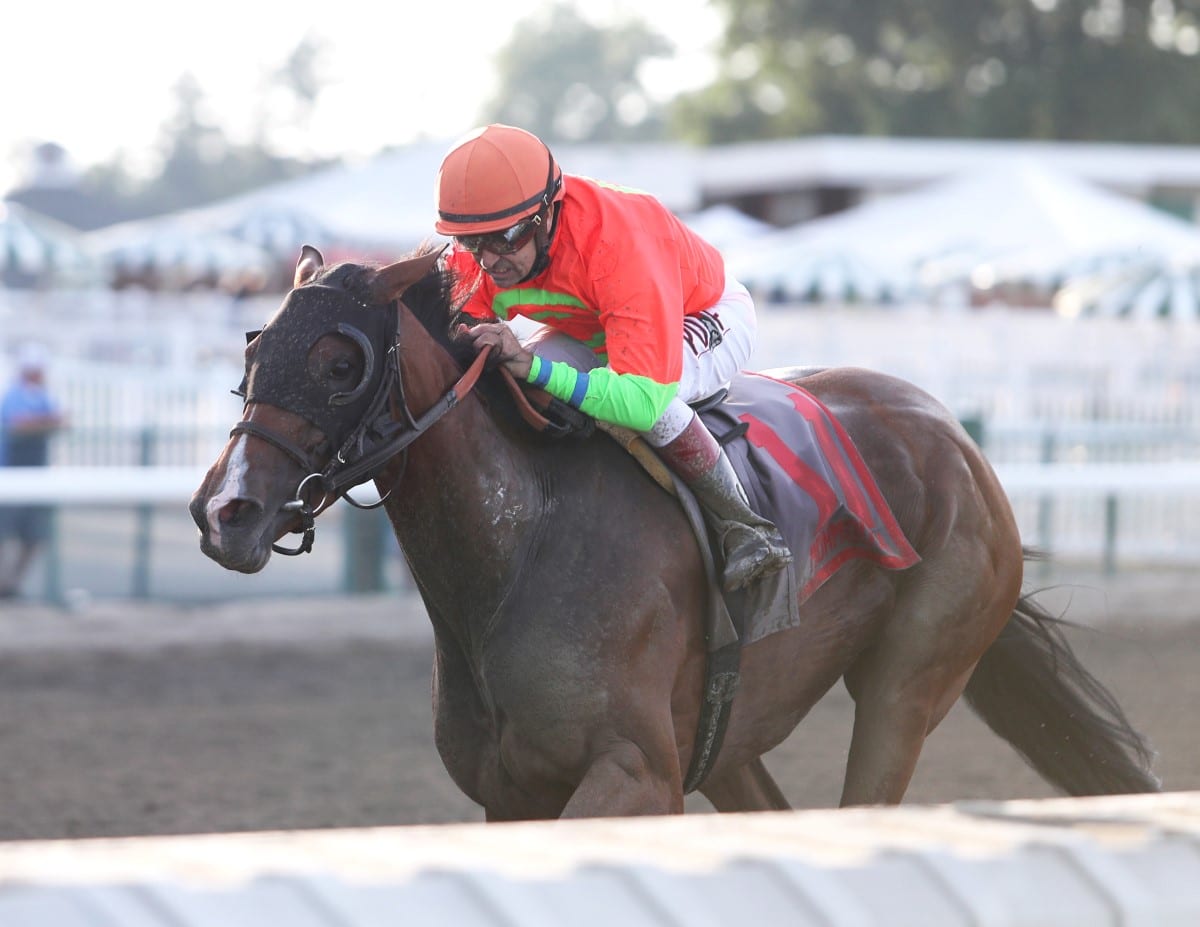 "We decided to take her out of the sale and race her as a 5-year-old," Beatty said. "The prices were so high, but after looking at the sale prices, we decided as a group to take her out and race her. It was mostly my idea."
Beatty's There's A Chance Stable owns Horologist in partnership with Medallion Racing, Abbondanza Racing LLC, Parkland Thoroughbreds, Paradise Farms Corp., and David Staudacher.
So after the Breeders' Cup and the fleeting sale ideas, Horologist was shipped to south Florida where she rested at Payson Park to get ready for the 2021 campaign.
In February, Horologist's training group, headed by the legendary Hall of Fame trainer Bill Mott, began to prepare her for the upcoming season.
On April 10, Horologist raced in the $100,000 Top Flight Invitational Stakes at Aqueduct and won the race by a length in 1:52.14.
"It's like she never missed a step," Beatty said. "Now that she's come back, she's come back really well."
Riley Mott, the son of Bill Mott, who assists with training Horologist and other runners under Mott's care, agrees.
"She's had some nice workouts since she won at Aqueduct," Mott said. "She's been pretty productive."
Horologist will continue her 2021 campaign Friday, when she races in the $150,000, Grade 3 Allaire duPont Distaff Stakes for fillies and mares 3-and-up at Pimlico as part of the Black Eyed Susan card the day before the 146th running of the Preakness Stakes on Saturday.
Horologist, with eight career wins from 21 starts and career earnings of $770,439, has been made the lukewarm 3-1 morning line favorite in a field of eight. Veteran jockey Junior Alvarado, who was aboard Horologist for most of 2020, will race Horologist Friday.
She made eight starts in 2020 and won twice, including the Grade 3 Molly Pitcher Stakes at Monmouth Park, near where Horologist was bred and where Beatty received his first taste of being a thoroughbred owner under the tutelage of the late trainer and owner John Mazza of Holly Crest Farm. Mazza died last year from complications of the COVID-19 virus at the age of 82.
"Not a day goes by where I don't wish John was still with us," Beatty said. "I'd definitely love to have John train her."
Awarded New Jersey-bred Horse of the Year for 2020 after earning $345,334 in her eight starts, Horologist is fortunate to have someone of Mott's caliber monitoring her progress.
"She's a genuine mare," Riley Mott said. "We found that it's tough for fillies and mares to carry that form from year to year, to hold that form after multiple starts. But it's a testament to Horologist that she is able to hold the form. We think it was a sound business decision and it speaks to the confidence that the owners have in her. We're happy to have her back in the barn."
Mott believes that Horologist will be ready to handle the 1 ⅛-mile course at Pimlico. Four of her rivals in the du Pont will be runners, including Shug McCaughey's Mrs. Danvers, that she defeated in the Top Flight Invitational at Aqueduct last month.
"Historically, Horologist runs best when she's well fresh," Mott said. "I think this race is just part of her foundation for the year. We have our eyes on bigger races, but we'll take it race by race. We've kept her training for some of the bigger races going forward if she continues to hold her form."
Mott believes the mare certainly looks and acts the part..
"She's well put together," Mott said. "She has a great physique. She is ready mentally and physically. She has a certain air about her. You can't train that into horses. She's got it. You can sense that about her when she walks about the barn and on the track. She's all business when she has to be. That separates the good ones from the bad ones."
Horologist is the lone Jersey bred mare in the race Friday. Another Broad is from Maryland, with the rest of the field Kentucky bred.
Beatty would love to be able to bring Horologist back to Monmouth Park in July for the Molly Pitcher Stakes. It was the race last year where Beatty climbed into the winner's circle, then subsequently went back to the barn afterwards, defying the New Jersey Racing Commission's rules on outsiders entering the track because of COVID-19 protocol. Beatty's actions drew him a suspension from Monmouth Park for the remainder of Monmouth's card in 2020.
"It's definitely a race on the radar," Beatty said. "If everything lines up, we will be there. I look at that incident as being over and done with. I can't wait to get to Pimlico and have a good time. Horologist is in with a great group of fillies and mares in this race. It could be a form-filled race. She likes the trip to Maryland and I think she'll do just fine."
LATEST NEWS