JENKINS HOPES THREE'S A 'SPECIAL' CHARM FOR CORDMAKER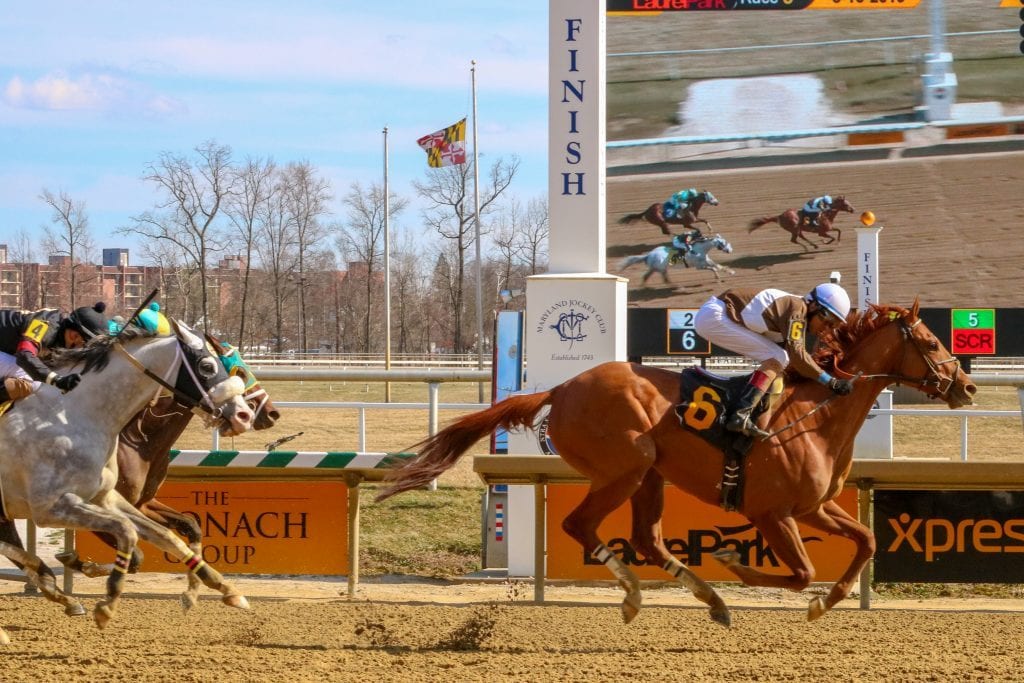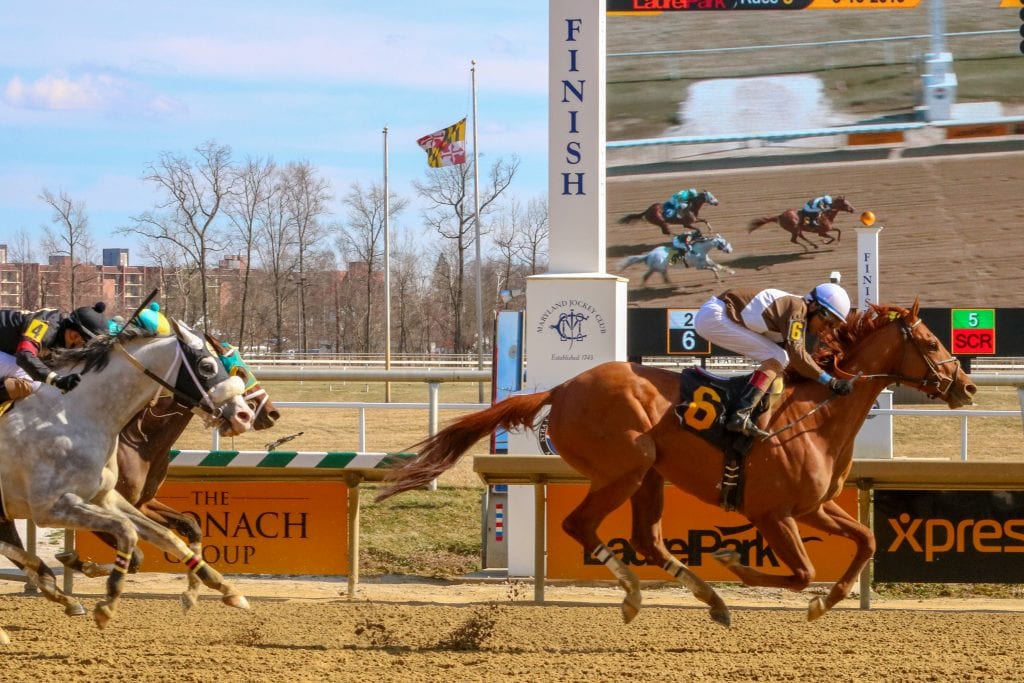 Alwaysmining, a Preakness combatant two years ago, is looking to join a stellar list of past Special winners that includes the great Maryland-bred Cigar, as well as Seabiscuit, Skip Away, and many others. Cordmaker, hero of the Harrison Johnson Stakes at Laurel Park in March, is making his third attempt at capturing the Pimlico Special for trainer Rodney Jenkins and owner Hillwood Stables, the racing operation of Ellen Charles.
"This race certainly came up a little tougher this year than it did the past two years," said Jenkins, whose durable trainee has finished third in each of his two previous tries in the Pimlico Special. "There are a lot of really good horses in there this year. I thought it would come up tough with a pot [$250,000] like they offered, but I didn't think it would come up as tough as it did. One thing about him is he's always going to run his race. He's doing great and I think he'll give us a good showing."
The field of 11 includes Fearless, the Todd Pletcher trainee who's the 9-5 morning line favorite.
In at least one sense, Cordmaker is still among the local 'Davids' seeking to tackle the goliaths from far more prominent barns, including runners trained by Pletcher, Mark Casse, Steve Asmussen, Bill Mott, H. James Bond, and Mike Maker.
Alwaysmining (Sheldon Russell) will make his first appearance in the Pimlico Special, but the former Preakness participant has changed barns since his attempt at Triple Crown glory in 2019. The former Kelley Rubley trainee is now conditioned by A. Landis Trites. At the behest of the horse's owners, Trites declined to comment on his horse's chances in the Pimlico Special.
Not only is Jenkins hopeful that the third time will be the charm for Cordmaker in Friday's Pimlico Special, but he is perhaps also hoping three will be his lucky number in a variety of ways. While Cordmaker, a winner once in three starts this year who sports a solid 9-4-6 slate and nearly $600,000 banked from 28 previous lifetime outings, is seeking his first graded stakes triumph, his victory in the Pimlico Special would give Jenkins his third graded stakes win. Jenkins has already won the Grade 2 General George with Bandbox for Charles and a Grade 3 event with Running Time nearly 20 years ago.
"He's coming into it really good, so we're hoping that he just runs his race," Jenkins said of the six-year-old Curlin gelding. "It would be great to win it for Mrs. Charles. She's put so much money into this game and she's been fortunate to have some good luck in recent years. But being able to win a prestigious race like the Pimlico Special on the biggest weekend of the year in Maryland would be really special."
In most of his previous races, Cordmaker has attempted to rally from off the pace and often settled for minor spoils. But prior to the Harrison Johnson in March, Jenkins altered the training regimen on his current top trainee to sharpen his early speed. With a bullet work under his belt, Cordmaker and jockey Victor Carrasco displayed a different tactic and led throughout en route to a sharp score in the nine-furlong affair.
Jenkins hopes past is prologue.
"Victor has done a good job on him and now he's been focused more on putting him in the race early," Jenkins said. "For a long time, this horse would sit back and try to make one big run and he would get hurt by the pace or run into traffic trouble. Now that he can lay close, he's able to benefit from the pace and not have any traffic trouble. We're just hoping he can get a good trip and sit just off the pace on Friday. He came out of the Harrison Johnson great and he's been training really good since then and we're hoping he runs his race on Friday."
Racing for trainer Claudio Gonzalez and his MCA Racing Stable, Harpers First Ride (David Cohen) captured the most recent edition of the Pimlico Special last fall when many of the Maryland's major stakes were offered four months later than normal amid because of the COVID-19 pandemic. He ended the campaign by taking the Native Dancer Stakes at Laurel Park, his seventh win in 11 starts during a season in which he banked nearly $500,000.
Gonzalez sold him following his season-ending win in the Native Dancer. The Paynter gelding, now owned by GMP Stables LLC, Arnold Bennewith, and Cypress Creek Equine, has yet to hit the board in three starts this year, including a 12th place finish in the Grade 1 Pegasus World Cup at Gulfstream Park won by fellow Maryland-bred Knicks Go.
"We had some issues with his feet and got those fixed up," trainer Robertino Diodoro said in a press release. "To be honest, this is the best he's been doing since we've had him. He's doing really good. He worked really well at Churchill. Ever since we got some news shoes on him, the last couple of weeks he's been like a completely different horse. We're actually pretty excited about Friday."
LATEST NEWS