MIDNIGHT BOURBON POSTS FINAL PREAKNESS MOVE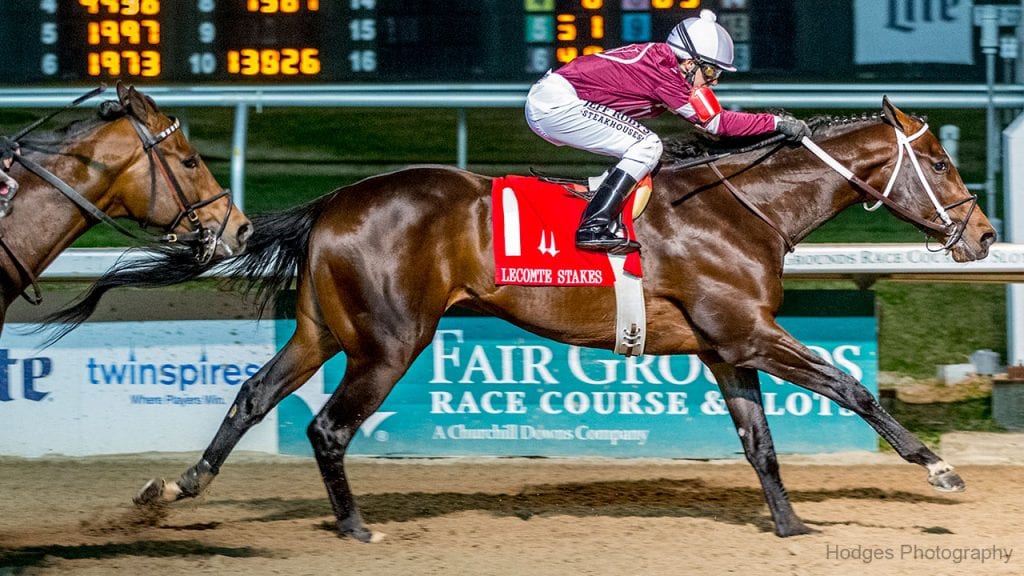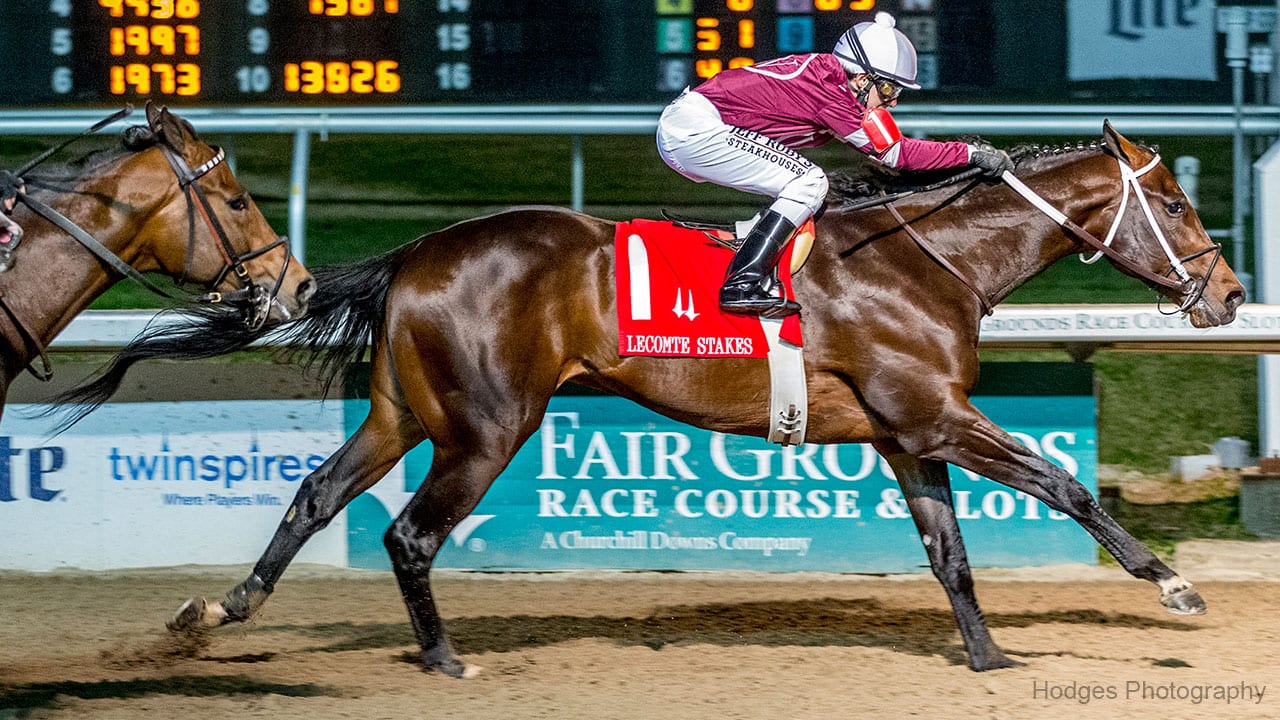 Press Release

May 10, 2021
Winchell Thoroughbreds' Midnight Bourbon had the easy workout typical of a Steve Asmussen-trained horse five days before a race, covering the half-mile distance in 50.20 seconds at Churchill Downs on Monday morning. The Kentucky Derby (G1) sixth-place finisher is scheduled to van to Pimlico Race Course early Tuesday for a scheduled start in Saturday's 146th Preakness Stakes (G1).
"He's doing great, wonderful physically. I'm excited to run him in the Preakness," said Asmussen, who was scheduled to take an early evening flight Monday to Baltimore. "This morning, I watched Midnight Bourbon work. He's just such a beautiful specimen and he goes over the racetrack so pretty. Driving back to the barn from the grandstand, I was thinking how crazy we are as horsemen. It's only less than two weeks from the disappointment of the Derby, and here I am, thinking I'm going to win a classic again and I get all giddy."
Midnight Bourbon, who finished second in the Louisiana Derby (G2) after pressing the pace, was bumped leaving the starting gate in the Kentucky Derby and was far back early before closing steadily while racing four wide.
"It was such a great feeling in this year's Derby being able to run (Arkansas Derby (G1) winner) Super Stock for my parents and Erv Woolsey and Midnight Bourbon for Ron Winchell. Midnight Bourbon is a big feeler, so I led him over for the Derby and that was as great a feeling as I've had: to be able to physically lead one over for the Derby, and how exciting that was," Asmussen said. "We had disappointing results in the race. He didn't get away from the gate the way we wanted. You walk back and you're disappointed and stuff. And here we are less than two weeks later and we're all jazzed up, ready to go to Baltimore and we love our chances. Very fortunate to have these chances and horses of this caliber. I'm very optimistic going to Baltimore."
Asmussen, who saddled Curlin (2007) and filly Rachel Alexandra (2009) for Preakness victories, said he will again be on the shank leading Midnight Bourbon from the stakes barn to be saddled for the Preakness.
"Yeah, I'm going to lead Bourbon over," he said. "He's just a lot of horse, and I'm probably the biggest guy in the barn."
Irad Ortiz Jr. is scheduled to ride Midnight Bourbon for the first time Saturday.
LATEST NEWS