JOCKEY CLUB TO PRODUCE AMERICAN RACING MANUAL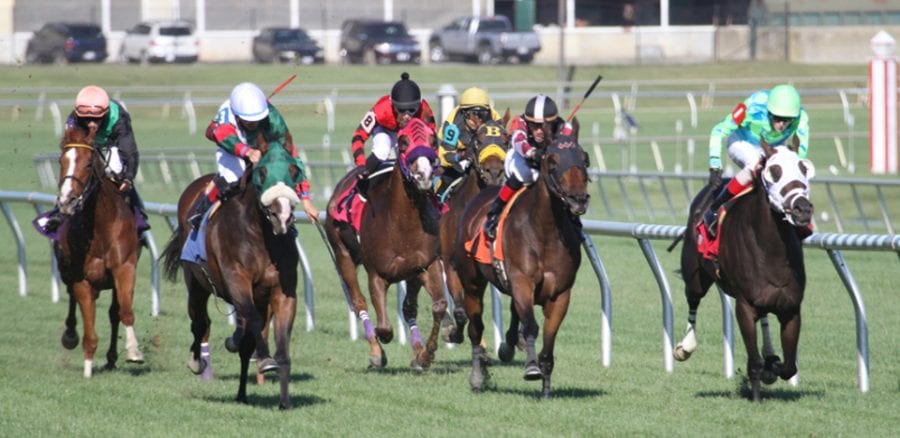 Press Release

May 4, 2021
The Jockey Club announced today that it will take over production of The American Racing Manual from the Daily Racing Form. The manual has traditionally served as a source for historical racing trends and data for 125 years.
"We commend the Daily Racing Form team for their dedication to compiling the statistics and written content that have made up The American Racing Manual over the years," said James L. Gagliano, president and chief operating officer of The Jockey Club. "This publication is an invaluable resource to the industry, and The Jockey Club plans to continue that tradition and hopes to improve upon it."
Daily Racing Form will continue to provide content for The American Racing Manual, helping to maintain many of the longstanding features familiar to readers.
"Daily Racing Form is proud to contribute to the continued production of The American Racing Manual," said Itay Fisher, president and chief executive officer of Daily Racing Form. "The racing manual has been the go-to source for historical data and yearly statistical information for well over a century, and we support The Jockey Club's efforts in taking over the stewardship of this great Thoroughbred title."
Starting with the 2021 edition, The Jockey Club will provide the digital PDF version of the manual free of charge on its website as part of its online Fact Book. Over the next few years, the manual will be converted from a static PDF to a more dynamic product with links to source data and other user-friendly features to provide easy access to more information about Thoroughbred racing to everyone from researchers to fans.
The Jockey Club is accepting feedback for potential modifications to The American Racing Manual, which can be submitted to [email protected].
LATEST NEWS