MD MILLION WINNER TACO SUPREAM RETIRED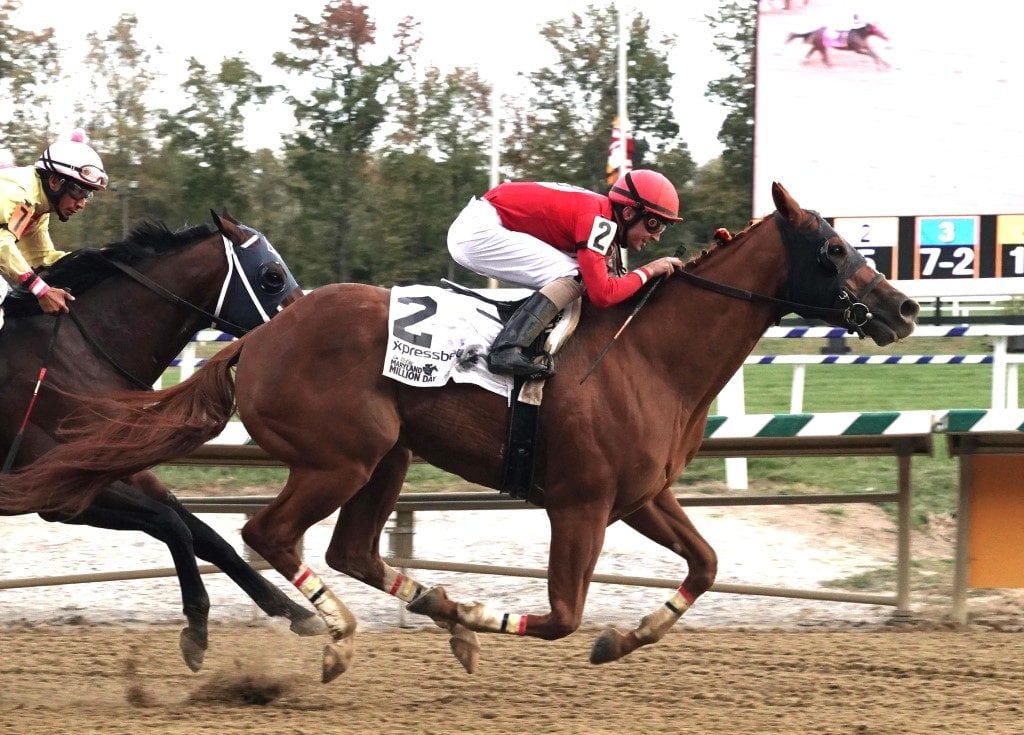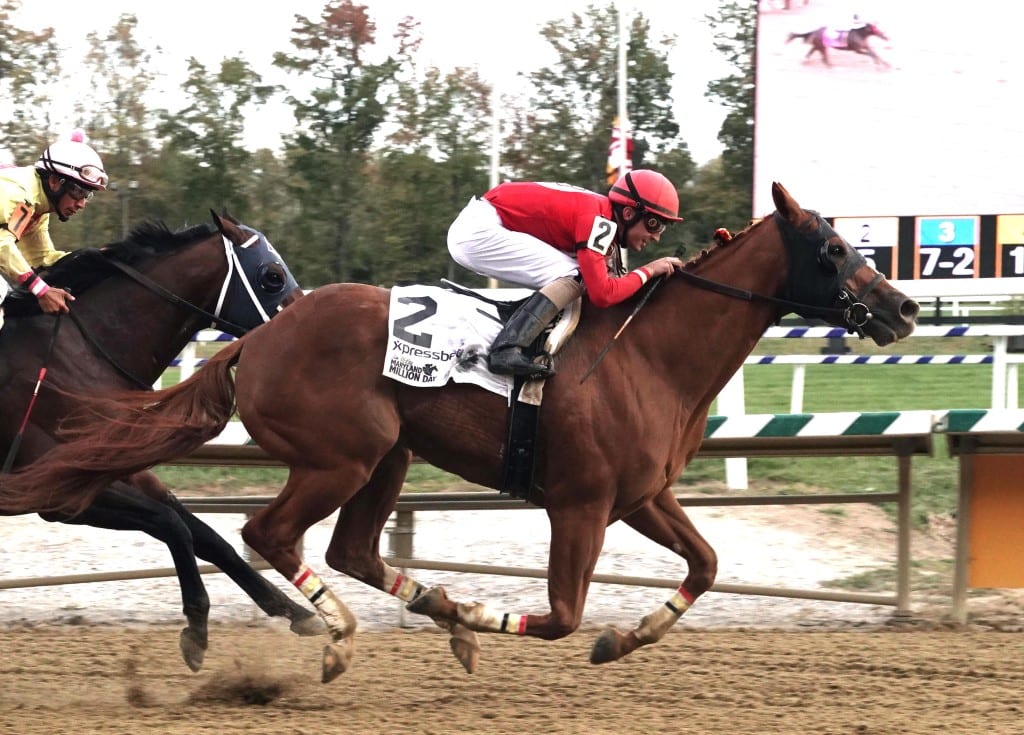 Press Release

April 23, 2021
Big Bertha Stable and Stormy Stable's Taco Supream, who upset his multiple graded-stakes winning stablemate Laki in the 2019 Maryland Million Sprint, has been retired from racing.
Bred in Maryland by Ann Briggs Jackson, Taco Supream finished third or better in 21 of 28 lifetime starts with eight wins and $406,487 in purse earnings. He also ran second 10 times, including the 2019 Challedon and 2020 Dave's Friend at Laurel Park, the latter his career finale.
The winner of the Dave's Friend, Whereshetoldmetogo, is the 2-1 program favorite for Saturday's $100,000 Frank Y. Whiteley, among six stakes worth $650,000 in purses on an 11-race Spring Stakes Spectacular program. Also in the Whiteley is 2020 Frank J. De Francis Memorial (G3) winner Laki.
"He came out of the last race pretty decent and then started to show signs of a soft issue that we've been managing the whole time we've had him, really. He's such a good racehorse and the guys decided they didn't want to risk anything bad happening," trainer Damon Dilodovico said. "When I could come in the barn and I've got Tiz Mandate, Taco and Laki right next to each other, that's a pretty good start."
Taco Supream enjoyed a career highlight in the 2019 Maryland Million Sprint, coming with a six-wide run through the stretch to upset multiple graded-stakes winner Call Paul by three-quarters of a length. Laki, who chased the pace for a half-mile, faded to be fifth of seven, beaten 6 ¼ lengths.
"We had Laki in there and we were kind of on the fence about giving him a little break. He had run in the MATCH Series and he just wasn't as aggressive in his training. He was sound but just wasn't on his game," Dilodovico said. "We ended up running him in there and we went from a low of watching one of my champions, one of my all-time best horses in Laki, just kind of not have enough in the lane, and then here comes Taco.
"It took us forever, he had the worst luck. He would catch the toughest horses at that particular level every time he was running. It was big for Taco and those guys because for some of the guys it was their first stake win. I'll always remember that," he added. "I've got a nice picture of Taco and my wife when Taco came back the winner's circle. She just rested her head on his neck and took a breath. That's a memory that I'll keep forever."
LATEST NEWS