LITTLESTITIOUS LOOKS TO DOUBLE UP IN WEBER CITY MISS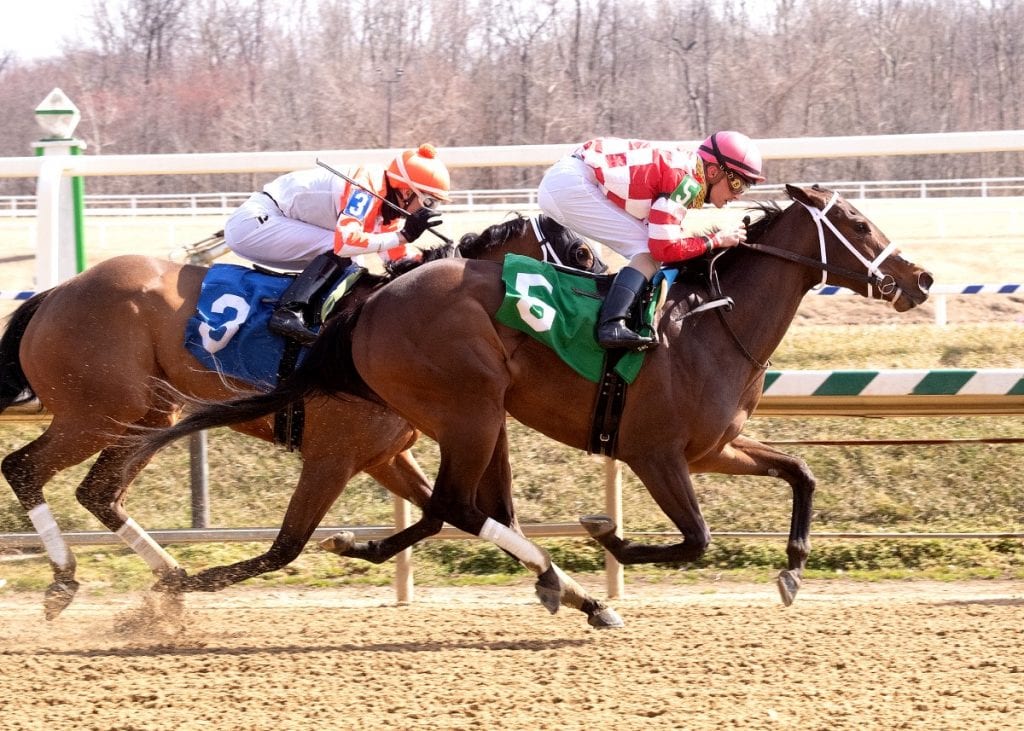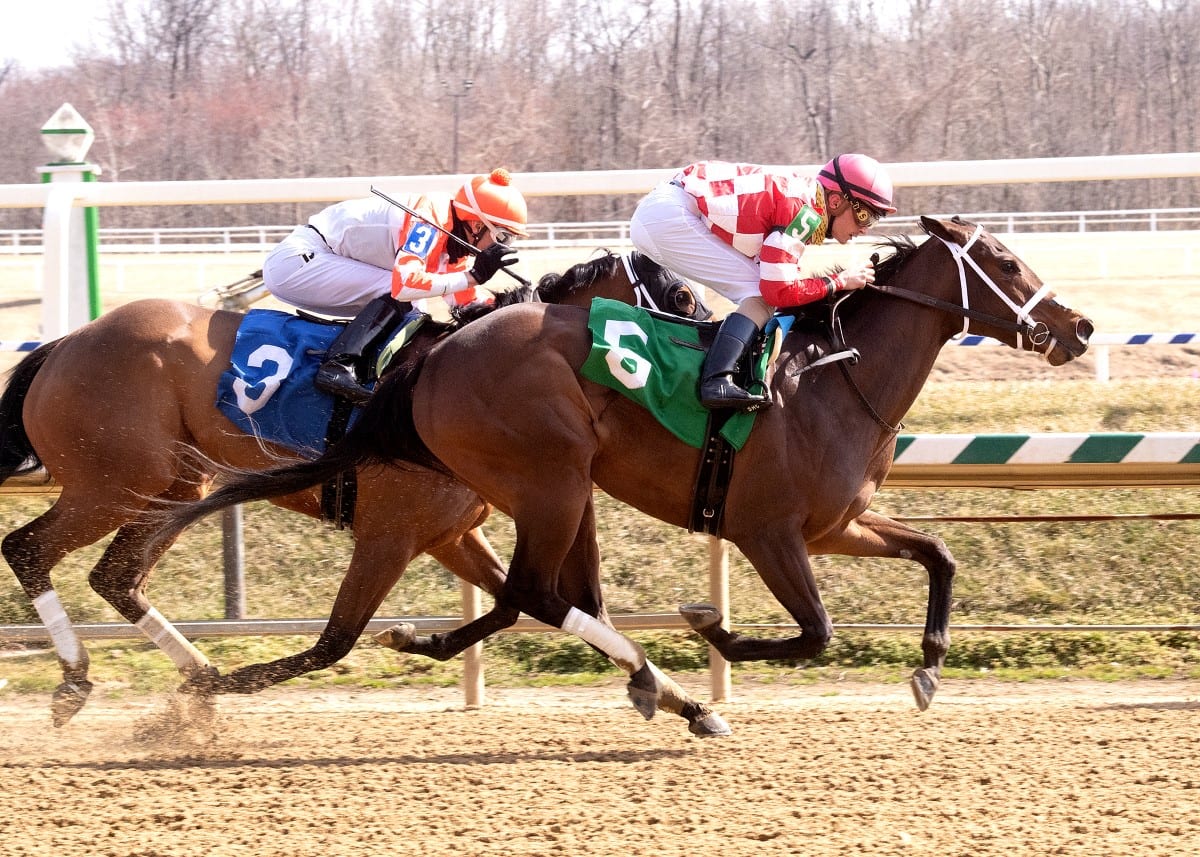 Press Release

April 22, 2021
Her stop in Maryland already beyond the original plan, Joel Politi's multiple stakes winner Littlestitious may wind up extending her stay a bit longer depending on how she runs in Saturday's $125,000 Weber City Miss at Pimlico Race Course.           
The 1 1/16-mile Weber City Miss for 3-year-old fillies serves as a co-headliner on an 11-race Spring Stakes Spectacular program featuring seven stakes worth $750,000 in purses including the $125,000 Federico Tesio, a 'Win and In' qualifier for Triple Crown-nominated 3-year-olds to the 146th Preakness Stakes (G1) May 15.
In its sixth year, the Weber City Miss is being contested for the first time at Pimlico after having its first five runnings at Laurel Park. It remains a 'Win and In' event for the $250,000 Black-Eyed Susan (G2) on Preakness Eve, May 14.
Though born in Kentucky and trained by Midwest-based Tom Amoss, who winters in Louisiana, Littlestitious has called Laurel Park home since mid-March, when horses were restricted to the grounds amid an equine herpesvirus (EHV-1) quarantine that was lifted April 18.
She remained in the barn of trainer Brittany Russell.
"She was there longer than we anticipated," Politi said. "She's been great. Really, she just settled in there and hasn't turned a hair. She's been under Brittany's care and she's worked a bunch of times. She breezed the other day at Pimlico and did it well. All systems are go."
Littlestitious arrived at Laurel for the March 13 Beyond the Wire, after having run fourth behind Clairiere and Travel Column in the Feb. 13 Rachel Alexandra (G2) at Fair Grounds. Those horses respectively rank second and sixth in points for the April 30 Kentucky Oaks (G1), a race Politi – an orthopedic surgeon in Ohio – won in 2019 with Serengeti Empress.
"In this category I would say she fits. We ran her against the big girls over the winter and that was probably just a little too much for her," Politi said. "She's got a good opportunity here. It's the right distance and I think it's the right level for her. I think she'll get better as she gets older, hopefully. She's been a dream so far for us, so it's been great."
A 10 ¼-length winner of the My Trusty Cat at Delta Downs in December to cap her juvenile season, Littlestitious ran fifth after setting the pace in her 3-year-old opener, the one-mile, 70-yard Silverbulletday Jan. 16 at Fair Grounds. A decided long shot in the Rachel Alexandra, she was third choice in the Beyond the Wire behind Street Lute – a winner of five straight stakes – and Fraudulent Charge, second to Street Lute in two of those races.
Fraudulent Charge put Street Lute away and appeared on the way to her first stakes victory before Littlestitious, always within striking distance just off the pace, swept past in mid-stretch to win by a half-length. Street Lute was third.
"The second and third fillies in there were beating their heads together all winter there," Politi said. "It's hard to tell what anybody has. It's kind of like the Derby trail or the Oaks trail when they come together. They've all been running in their little silos, and I think we were running in the silo of Clairiere and Travel Column, and you'd like to get out of that silo."
In the Beyond the Wire, Littlestitious displayed a similar stalk-and-pounce tactic under jockey Sheldon Russell that she used to break her maiden going six furlongs at Keeneland last fall prior to her romp in the My Trusty Cat.
"She's shown that in a couple of her races. The day she won at Keeneland was a very gritty, fast-closing performance," Politi said. "The other thing I was really impressed with, which you guys get to see all the time, was the ride that Sheldon gave her. I thought that she broke really sharp and it would have been really easy just to send her because she was on the lead three steps into the race. He let her settle, let her relax and he fit her perfectly. He couldn't have ridden her any better."
Russell rides Littlestitious back from far outside Post 7 at 120 pounds, two fewer than stakes-winning topweight Miss Leslie.
"She's going to run her race and I think she runs her best if she can just relax and make a run, so I don't think we'll change the strategy. We'll see how it sets up," Politi said. "She can show some speed, but I don't think she's one-dimensional. The day she won at Delta she was sitting right on the pace and then kind of ran away from them, but I think she'll be happy to settle a little bit."
Politi channeled Michael Scott of 'The Office' when asked what a strong showing in the Weber City Miss would mean for Littlestitious.
"I'm not superstitious. I'm a littlestitious, so I won't talk about the next race yet," Politi said. "I guess that will just depend on how she does."
LATEST NEWS