Charles Town: HOT JOCKS AND TRAINERS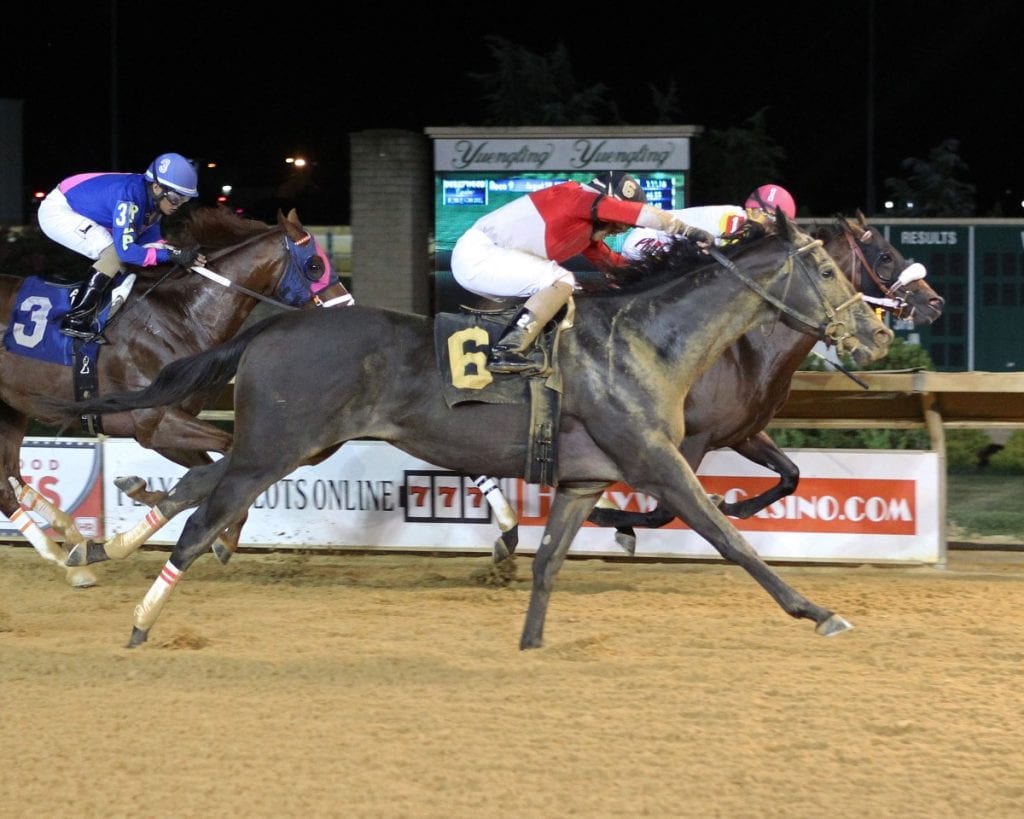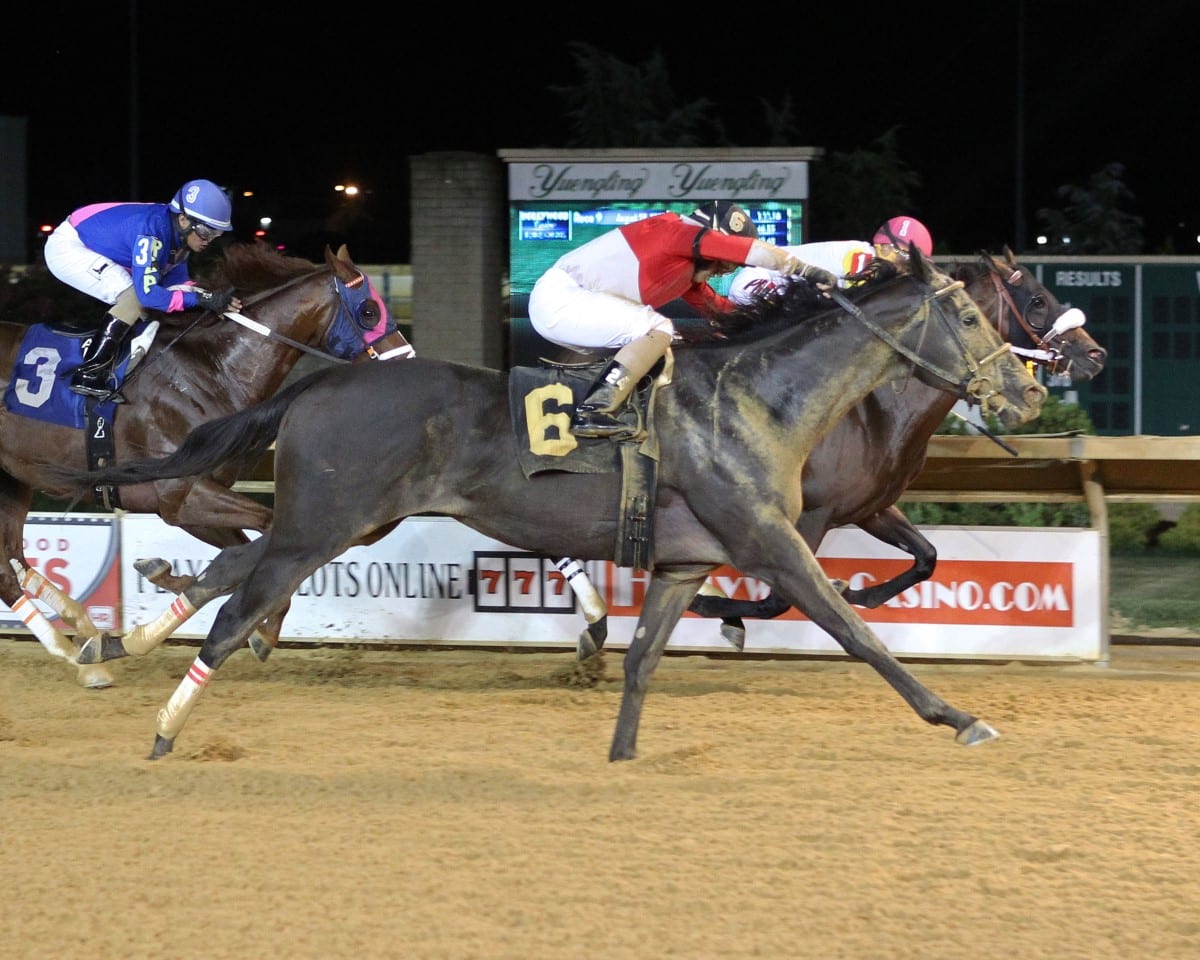 The Biz

April 14, 2021
Which jockeys and trainers at Charles Town Races have been hot? Funny you should ask: we wondered the same thing.
So we created a quick-and-dirty metric for the handicappers among us. The metric includes wins, win percentage, and wagering return on investment in one number. To limit it to who's hot, we've included data from the last 15 live cards — since March 16, 2021.
JOCKEYS EN FUEGO
Arnaldo Bocachica continued to tower over the riding colony during the last 15 race cards, earning a score of 147 in our heat index — down a bit from the 171 he had two weeks back but still well clear of the rest.
Bocachica topped the colony in mounts (64), wins (24), and win percentage (37.5%). His wagering ROI of -1% doesn't lead the colony but it is the best among riders with more than five wins.
The ROI leader is Ramon Maldonado. His five wins (from 27 mounts) in the last 15 cards have generated an ROI of +165 that has him in second in the heat index with 90 points. Among his five winners are scores on horses that were 35-1 and 17-1.
Those two are followed by Reshawn Latchman, Christian Hiraldo, and Gerald Almodovar and Antonio Lopez; the last two are tied for fifth with 78 points.
The average for all riders with at least one win at CT was 49.8. Twenty-three riders won at least one race during the period to make the list.
| | | |
| --- | --- | --- |
| RNK | JOCKEY | PTS |
| 1 | Bocachica Arnaldo | 147 |
| 2 | Maldonado Ramon R | 90 |
| 3 | Latchman Reshawn | 83 |
| 4 | Hiraldo Christian | 79 |
| 5t | Almodovar Gerald | 78 |
| 5t | Lopez Antonio | 78 |
TRAINERS EN FUEGO
While Charles Town mainstay Jeff Runco is, once again, in the top five of the heat index for trainers, a bunch of newcomers to the list round out the group.
The top dog in the last 15 cards has been Joe Stehr, with a score of 153. After starting the year 1-for-20, Stehr has won with three of his last eight starters and has an ROI of +735% (!) that is the highest among any trainer with more than one win. Stehr's three wins include two by Seattle Sailaway, who broke his maiden at 12-1 odds and then won an allowance while sent off at 51-1.
Runco, who leads the colony with 13 wins in the last 15 cards, is second with a score of 99. He's winning at a 29.9% clip, and his runners have a -18% ROI.
They're followed by Irving Velez (3-for-6, +157% ROI), Stacey Viands (4-for-11, +39%), and Jack Hurley (4-for-10, +29%).
The average for all Charles Town trainers was 43.9 points. Fifty-nine trainers saddled at least one winner to make the list.
| | | |
| --- | --- | --- |
| RNK | TRAINER | PTS |
| 1 | Stehr Joseph P | 153 |
| 2 | Runco Jeff C | 99 |
| 3 | Velez Irving | 96 |
| 4 | Viands Stacey R | 90 |
| 5 | Hurley Jack | 89 |
LATEST NEWS