CLAUDIO GONZALEZ BARN SHARP TO START LAUREL SPRING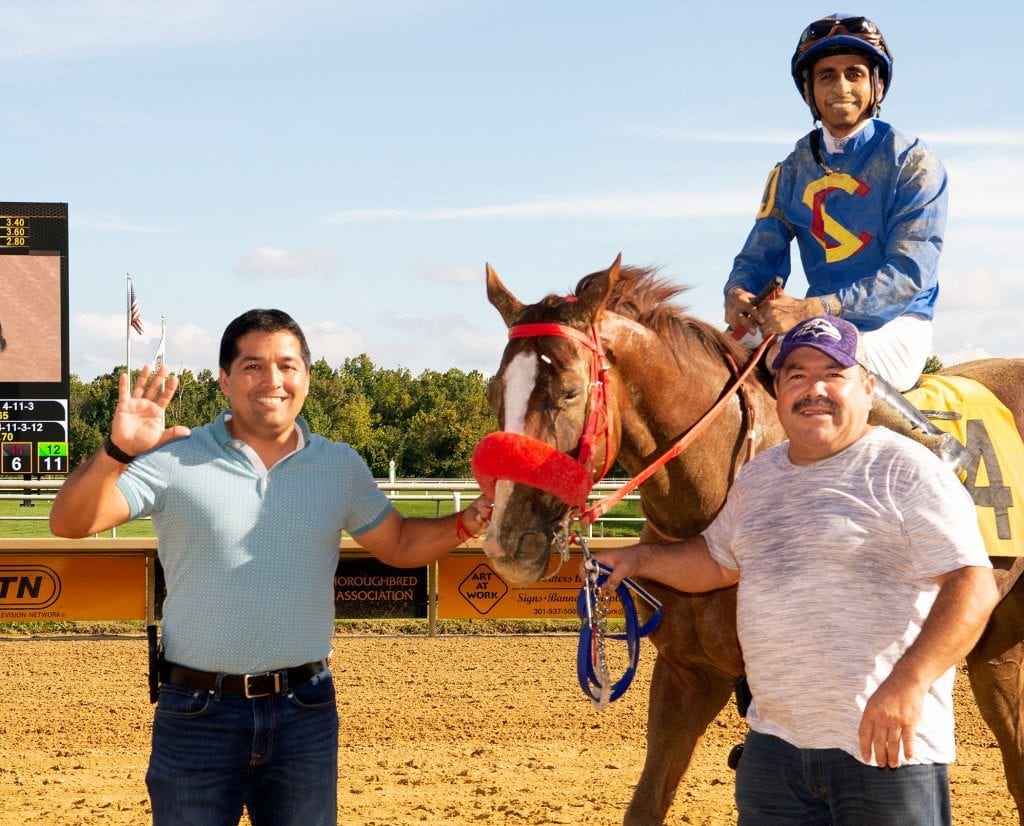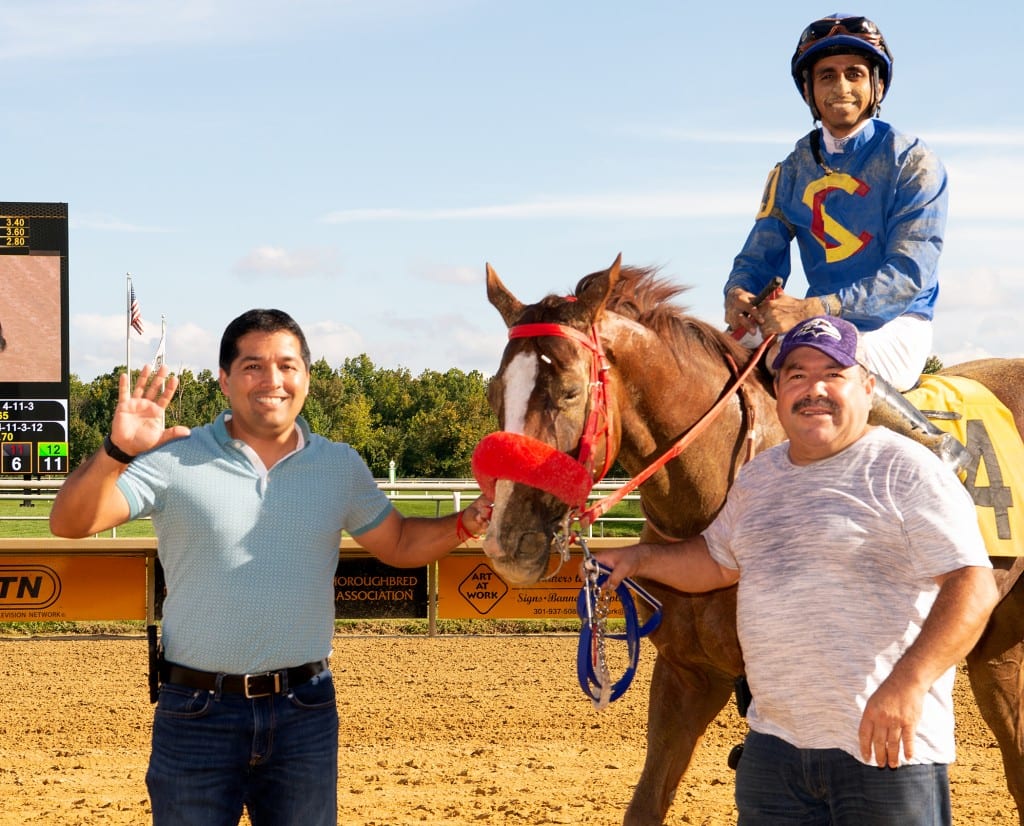 Press Release

April 9, 2021
After going 33 days between starters at Laurel Park, trainer Claudio Gonzalez is more than making up for lost time.
A 16-time meet champion in Maryland who has led the state in overall wins each of the past four years, Gonzalez has won with each of his first five starters at Laurel's spring meet, delayed to an April 8 opening by an equine herpesvirus (EHV-1) quarantine.
Gonzalez's barn was among those unable to enter races, and restricted to training hours separate from the rest of the horse population.
"It's not a good feeling when we can't train them the way we want. We only had 30 minutes to train all the horses, but it was the same way for everybody in quarantine," Gonzalez said. "I believe the horses are saying thank you now. They got a little rest and they're feeling really good."
Leading trainer with 28 wins despite missing the final two weekends of Laurel's 2021 winter meet, which had its last three programs canceled due to the quarantine, Gonzalez won with both his starters Friday – Robert D. Bone's Bear Force Won ($4.60) in Race 1 and Magic Stable's Baptize the Boy ($4.80) in Race 4.
Gonzalez won with all three of his starters on Thursday's opening day program – Marden ($5.20) and Queen of Tomorrow ($5.60), both owned by Bone, and Chetram Bhigroog's Cause to Dream ($6.60). Prior to that, Gonzalez hadn't run a horse at Laurel since winning with two of three starters March 7.
"I feel good, especially for the owners because the owners have bills to pay no matter what, and they lose money when they don't run," he said. "Now they're happy."
Gonzalez went 1-for-28 running at Parx in the interim. He has won 10 of the last 11 meets at Laurel dating back to the 2018, sweeping all four Maryland meets in 2020 including the  Preakness Meet at Pimlico Race Course.
Gonzalez nominated 10 horses to Laurel's April 24 Spring Stakes Spectacular program, including stakes winners Miss Leslie for the $125,000 Weber City Miss), Eastern Bay and Lebda for the $100,000 Frank Y. Whiteley, Landing Zone for the $100,000 Dahlia and Completed Pass for the $100,000 King T. Leatherbury, the latter two on turf.
"The horses are ready to go and we were lucky to have the right races go, too. If we get the right races and the horses are ready, it's good. Everything happens for the better," Gonzalez said. "If we continue like this, we're going to have some good weekends."
LATEST NEWS