BRITTANY RUSSELL TO HAVE NY STRING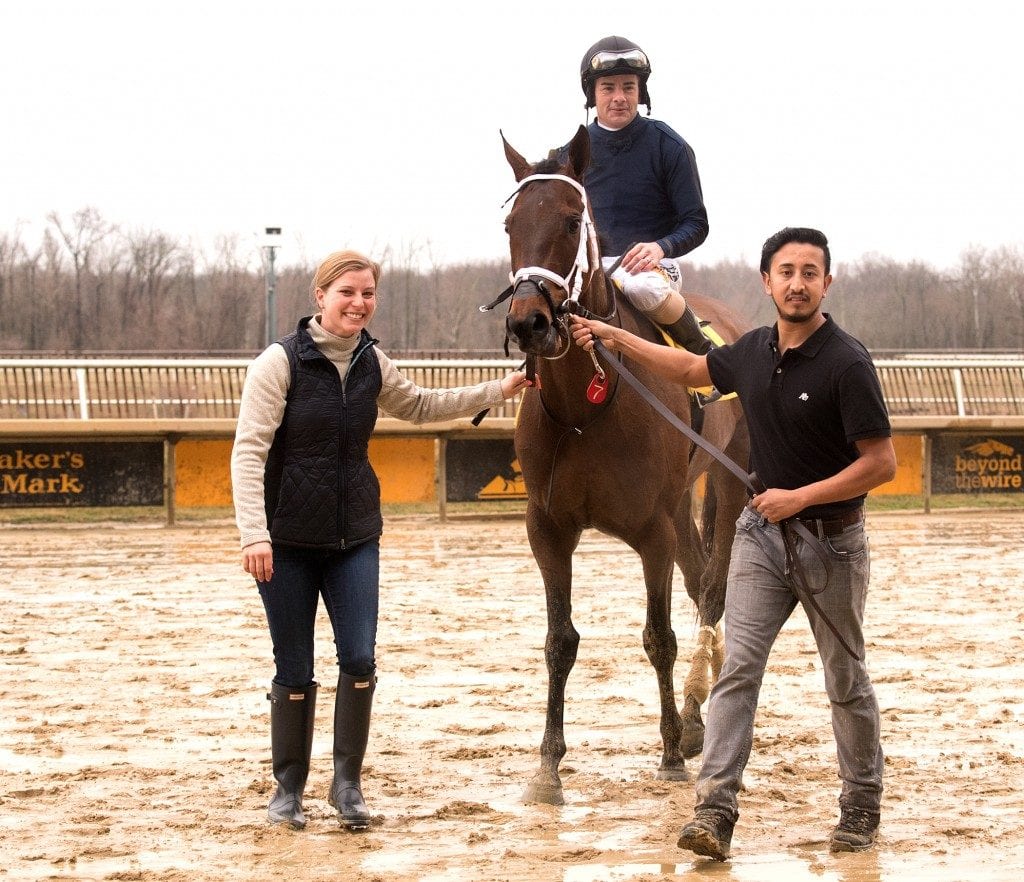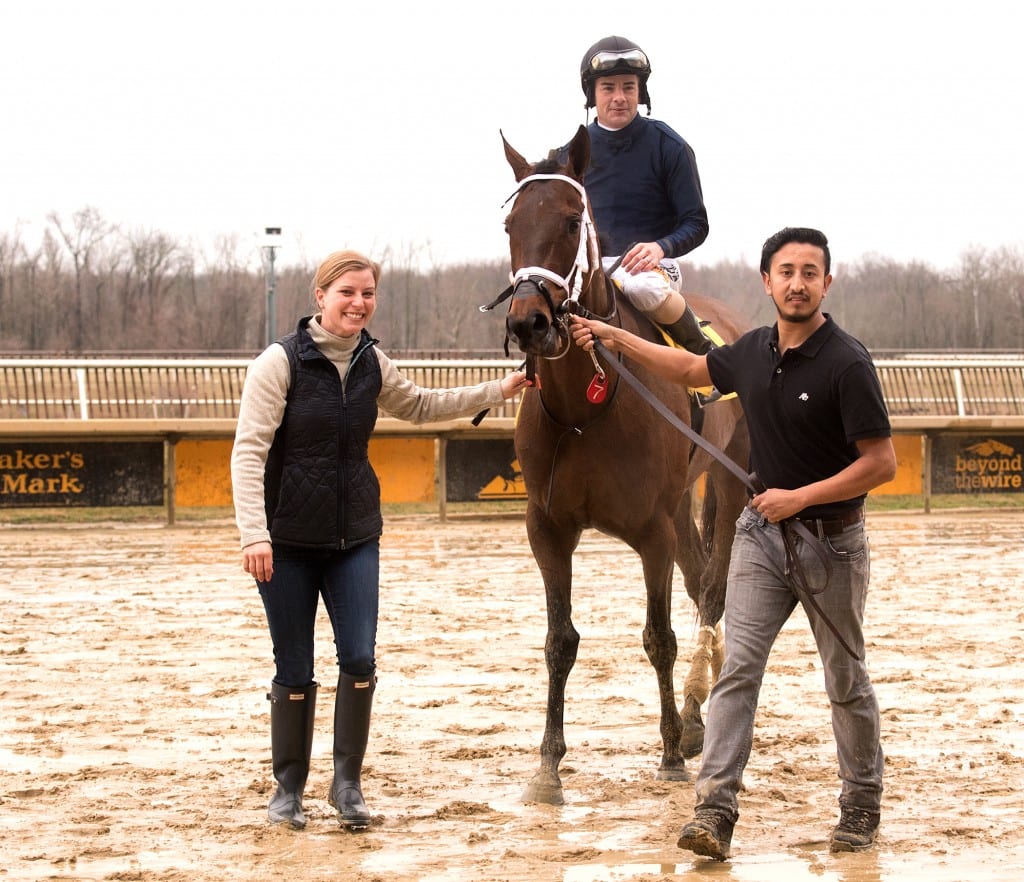 Press Release

March 18, 2021
Trainers Brittany Russell and others, including Jim Chapman and Saffie Joseph, Jr., are among a number of conditioners that will have a presence at Belmont Park for the first time at the upcoming 48-day Belmont Park spring/summer meet that runs from Thursday, April 22 through Sunday, July 11.
The spring/summer meet will offer its highest ever overnight purse schedule supported by significant monetary increases across most race categories, including maiden special weight races featuring a purse of $90,000, while horsemen participating in the claiming ranks will compete for purse money ranging up to $100,000.
A total of 59 stakes races worth $16.95 million in purses will highlight the meet, including the Grade 1, $1.5 million Belmont Stakes set for June 5.
The Maryland-based Russell is currently fifth in the Laurel Park trainer standings with a record of 32-11-8-5 and purse earnings of $422,259.
Russell, who will have 10 Belmont stalls, earned her first win with her first career starter – Oh My – in February 2018 at Laurel Park. She previously worked for trainers Ron Moquett, Jimmy Jerkens, and Brad Cox before going out on her own.
"We're hoping to improve the quality of the horses coming in at the beginning of the year here and it seemed like a good time to take a shot," said Russell. "We ran a few in New York last year but always shipped, so maybe this will be a better way to do it."
Russell enjoyed stakes success at the Big A in January when Maryland-bred Hello Hot Rod shipped to win the Jimmy Winkfield. The up-and-coming conditioner, who has worked hard to grow her stable to 40 horses, also notched a pair of wins last summer at Saratoga, including an allowance score with So Gracious.
"That's why we do this – to win at the bigger race tracks and especially in New York," said Russell. "That's where the owners want to be racing, with the bigger purses and at the big meets. Just shipping up and having some luck in the small portions that we have so far, people notice that. It's big for my career."
Russell said upgrades to the top-class facilities at both Belmont and Saratoga made the decision for her to bring stock full time to New York easier. Her Belmont barn will be overseen by assistant Amanda Olds, while Russell said she will shuttle back and forth between Maryland and New York.
"I spent time in New York when I worked for Brad Cox and I really enjoyed training there," said Russell. "It's a nice place to train horses and my assistant is really familiar with New York as well. The whole thing just works for the plans we have right now."
Belmont provides numerous options for trainers to exercise their horses. In addition to the historic main track, the 430-acre facility boasts a one-mile training track, two covered jogging barns featuring a synthetic surface and a quarter-mile pony track.
Russell said if all goes well at the Belmont spring/summer meet, she will look to extend her stay in the Empire State to Saratoga.
"We'll take it one step at a time and hopefully we can win a few races at Belmont. I'd love to go to Saratoga but I want to make sure we have the right horses to go," said Russell. "I got some better younger horses last year. Laurel is a great place for a lot of these horses, but it's also really nice to have the New York option because it's not far from Maryland. If the horses don't fit up there, we still have Maryland and hopefully, we'll have another one to take its place in New York."
NYRA made a significant capital investment at Saratoga ahead of last year's summer meet to enhance safety and upgrade the heavily-trafficked main track, including the addition of a rider safety rail, and a modernized drainage system creating a more consistent surface for horses and riders.
Capital improvements are continuing at Saratoga in advance of the 2021 summer meet with work taking place at the Oklahoma Training Track to renovate the track base layer and cushion, and add modernized drainage and a rider safety rail. 
Russell said the Fasig-Tipton Saratoga Sale in August could also provide an opportunity to look for horses outside of her current Maryland focus.
"I have a few New York-breds in the barn and I think being there will make it more attractive for us to look," said Russell. "I'm still programmed to look for Maryland-breds but when we go to the sale now, it will give us a reason to look outside that and see what New York-breds are there."
Her husband, jockey Sheldon Russell, sits second in the Laurel jockey standings with a record of 122-30-26-11.
"Sheldon will be based in Maryland but hopefully as COVID restrictions lift there will be a few that he can come up and ride," said Russell.
LATEST NEWS