MD STADIUM AUTHORITY AWARDS PIMLICO PROJECT DESIGN CONTRACT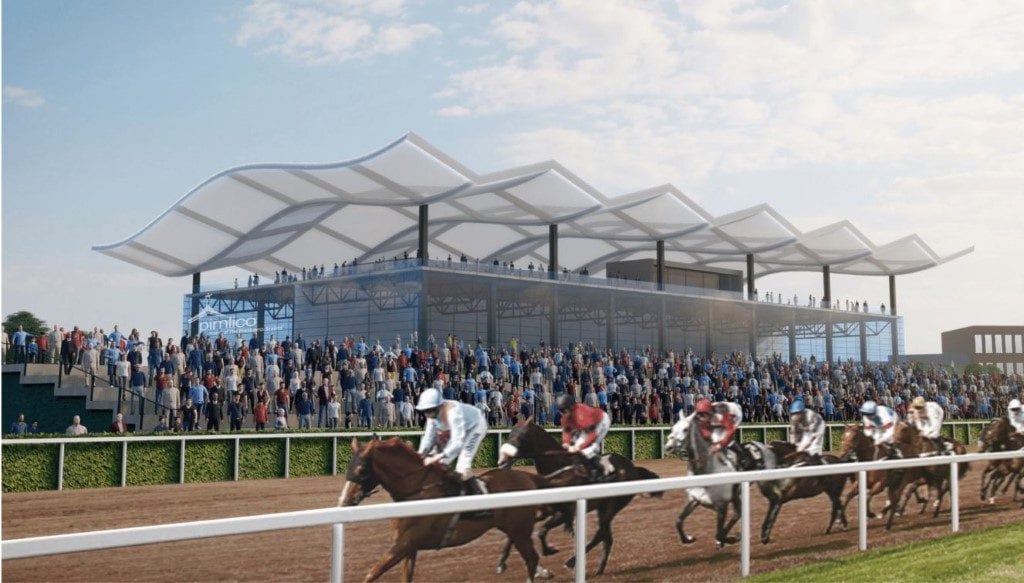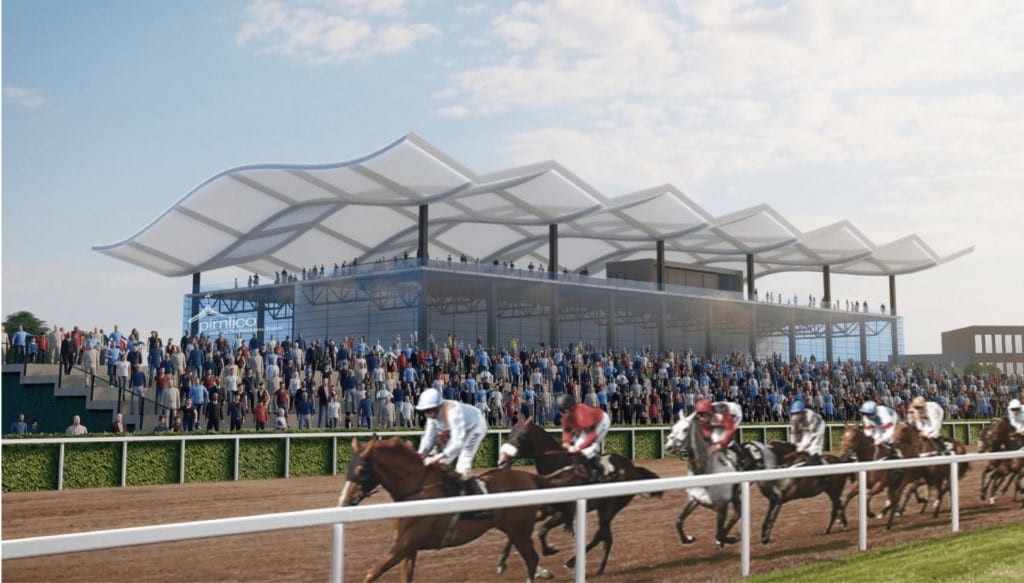 Press Release

March 4, 2021
On Tuesday, February 23, 2021, the Maryland Stadium Authority (MSA) approved to award a contract to Ayers Saint Gross (ASG) for Architectural / Engineering services for the Redevelopment of Pimlico and Laurel Park Racing Facilities at an ad hoc meeting of its Board of Directors. The contract awarded in the amount of $992,735 to ASG is to provide programming, due diligence and study design phase services.
ASG's contract may be amended in the future to include project design, bidding and construction administration services for the project. Ten teams responded to the Request for Proposal.
A seven-member selection committee of representatives from MSA, Baltimore City, Anne Arundel County and The Stronach Group unanimously determined that ASG had the best technical proposal, interview and offered the lowest fee. Design is expected to take two years at each facility. This action will not interfere with the Preakness this year.
With the enactment of the Racing and Community Development Act of 2020 legislation in June 2020, the MSA is authorized to finance up to $375 million for the planning, design, and construction of the Pimlico and Laurel Park Racing Facilities. Previously, MSA managed the Pimlico Race Course studies that examined the present conditions of Pimlico, then envisioned an ideal venue for the Preakness Stakes with year-round non-racing use of the facility for the benefit of the community.
Immediately upon the enactment of the legislation, MSA initiated the preliminary planning stages of procuring and engaging professionals to partner on this historic, highly complex, multi-jurisdictional, multi-year project. The project will primarily include construction and improvements of the racecourses, stables and clubhouses, at sites in both the City of Baltimore and Anne Arundel County.
MSA understands and appreciates the interest in the redevelopment of Pimlico and Laurel Park Racing Facilities project, and promises to keep the public informed of major developments, as appropriate.
The MSA was established by the Maryland General Assembly in 1986 to build, manage, and maintain quality facilities to retain Major League Baseball, and return the National Football League to Maryland. MSA's mission has expanded and evolved over the years to include sports marketing, and numerous economic studies and construction projects, and programs. To date, MSA has completed $3 billion of projects across the state.

During the challenging environment of the COVID-19 pandemic, MSA partnered with the teams, non-profit organizations, city and state agencies to utilize the Camden Yards Sports Complex to provide nourishing meals to Marylanders in need, a safe, socially distanced place to vote, and now a mass vaccination site.
LATEST NEWS