LAUREL PARK: HOT JOCKS AND TRAINERS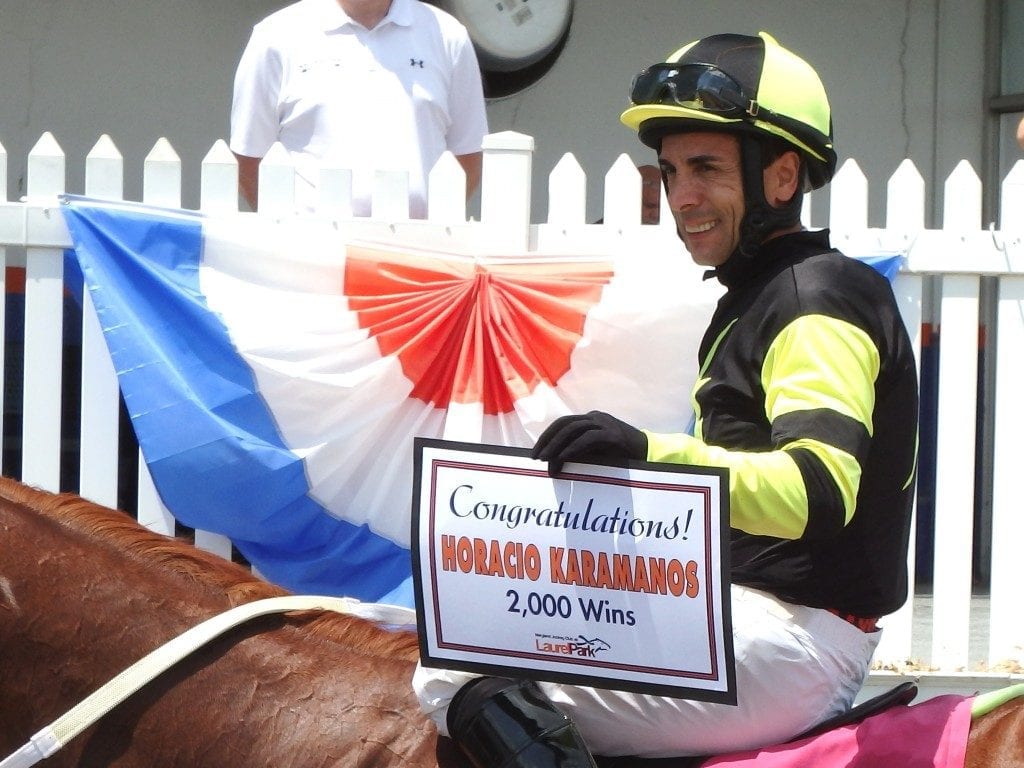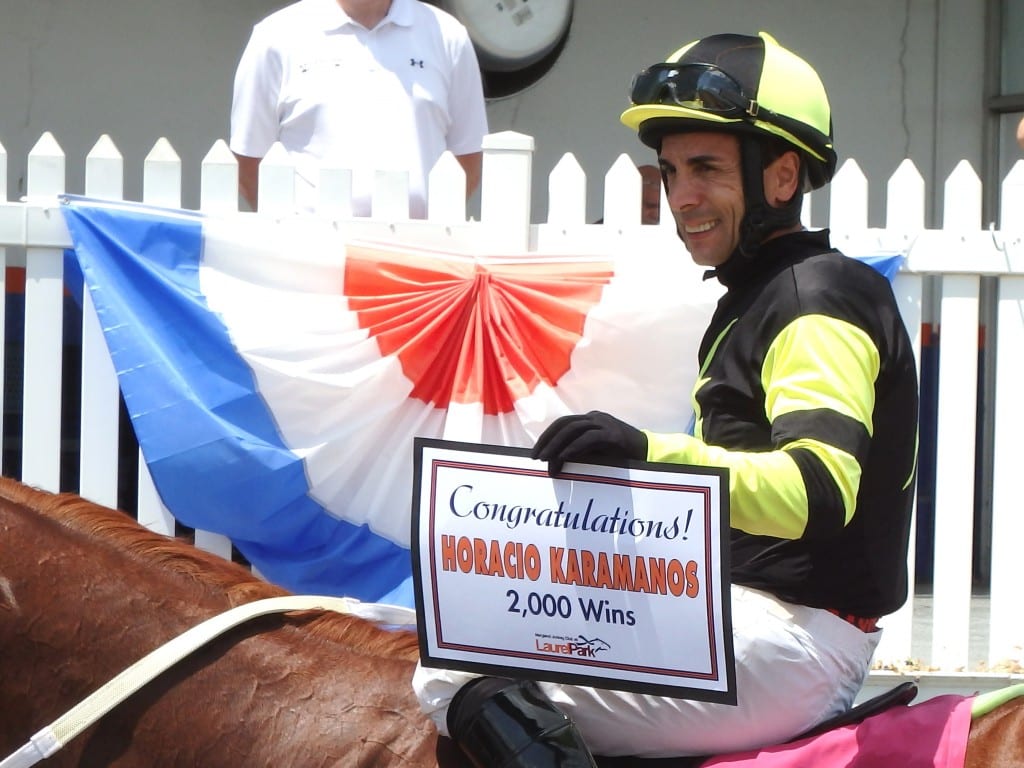 The Biz

March 4, 2021
Which jockeys and trainers at Laurel Park have been hot? Funny you should ask: we wondered the same thing.
So we created a quick-and-dirty metric for the handicappers among us. The metric includes wins, win percentage, and wagering return on investment in one number. To limit it to who's hot, we've included data from just the past 50 or so days — since January 8, 2021.
JOCKEYS EN FUEGO
A pair of riders top the leaderboard, followed by a cluster of three more on even terms. Horacio Karamanos, with 18 wins, and Xavier Perez (15) are tied atop the leaderboard with 111 points. That leaves them well clear of a three-way scrum for third, with Alexander Crispin, Sheldon Russell, and Charlie Marquez all even with 92.
Perez has a 28% strike rate, good for second among all riders at the track behind Julian Pimentel's 31%. Perez also has a +18% wagering ROI, while Karamanos, who's winning at a 19% clip, has a +30% ROI that's one of the highest at the track.
Crispin leads all riders with 25 wins during the period — seven more than runner-up Karamanos — and he has a solid 19% strike rate. But from a betting perspective, his wagering ROI is -37%.
The average for all riders at Laurel Park was 50.9.
| | | |
| --- | --- | --- |
| RNK | JOCKEY | PTS |
| 1 | Karamanos Horacio | 111 |
| 2 | Perez Xavier | 111 |
| 3 | Crispin Alexander | 92 |
| 4 | Russell Sheldon | 92 |
| 5 | Marquez Charlie | 92 |
TRAINERS EN FUEGO
Trainers Jerry Robb and John Salzman, Jr. are tied atop the trainer leaderobard with 132 points, and they head a group of five trainers with scores above 100.
Robb's 13 wins are tied for second at the track since January 8, and his 33% strike rate is the highest of any trainer with at least seven wins. He also has a +31% wagering ROI, also highest among any trainer with at least seven wins.
Salzman has just six wins, but they've come from only 11 starts (55% win clip), and he has a +188% wagering ROI.
Wins leader Claudio Gonzalez (22 wins) is third with 124 points, while Justin Nixon (4 wins, +431% ROI) is fourth with 119. Nixon's meet thus far has been highlighted by Grade 3 Barbara Fritchie winner Hibiscus Punch, who scored that day at 40-1 odds. Mike Trombetta, tied for second in wins since Jan. 8 with 13, is fifth with 105 points.
The average for all trainers at Laurel Park was 41.27 points.
| | | |
| --- | --- | --- |
| RNK | TRAINER | PTS |
| 1 | Robb John J | 132 |
| 2 | Salzman Jr John E | 132 |
| 3 | Gonzalez Claudio A | 124 |
| 4 | Nixon Justin J | 119 |
| 5 | Trombetta Michael J | 105 |
LATEST NEWS