CHARLES TOWN NEWS AND NOTES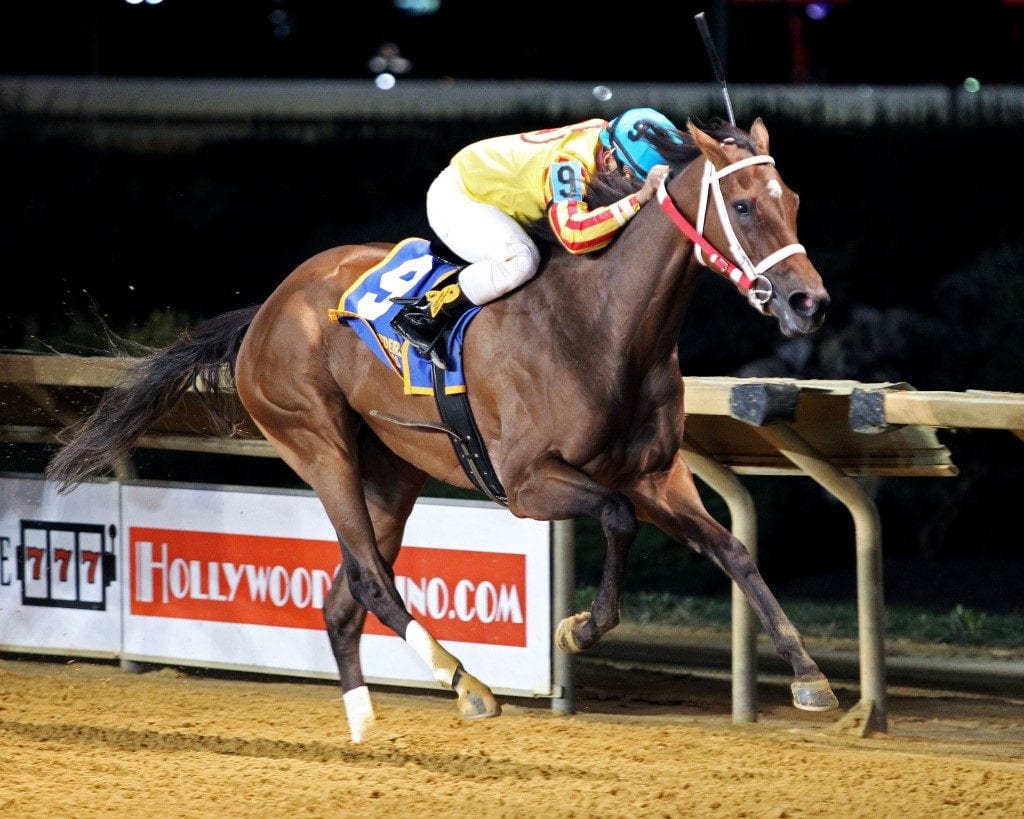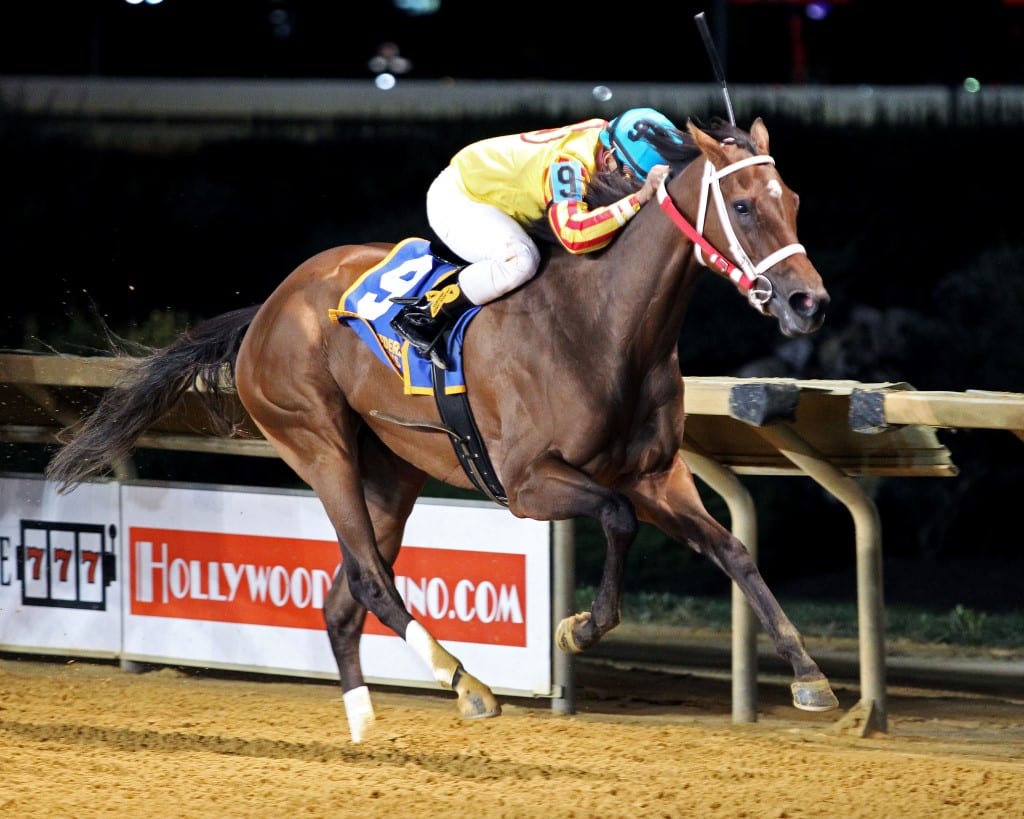 Ted Black

February 10, 2021
During a routine morning gallop at Charles Town on Saturday, star filly Parisian Diva suffered a fatal left hind leg injury and had to be euthanized, trainer Stacey Viands confirmed.
A five-year-old daughter of Freedom Child trained by Viands for owner-breeder Melinda Golden, Parisian Diva had finished second in her only start of 2021 and was entered for a one-turn allowance dash for Wednesday evening. A four-time stakes winner in her career and fourth after a troubled trip in the 2019 Grade 3, $300,000 Charles Town Oaks,
Parisian Diva won nine of 17 starts and earned $271,990 along the way. She was named champion West Virginia-bred three-year-old filly for 2019, when she won three stakes and six of nine starts overall.
"It was just a normal morning gallop," said an emotional Viands. "It was terrible. Her lower left hind leg was broken. It was terrible. I really can't talk about it."
Viands has saddled 229 winners from 1955 starters with earnings of over $3.54 million in his career, with Parisian Diva by far his top trainee.
LOOKING AHEAD
Wednesday's card has been canceled because of the predicted winter storm…
West Virginia Triple Crown Nutrition winner That Kenney Kid returns to action in Thursday's third race, an allowance for sophomore fillies going 4 ½ furlongs; she's the 8-5 morning line favorite. That Kenney Kid, trained by Jeff Runco for David Kenney and ERJ Racing LLC (Erik Johnson), has won two of four and prevailed by a length on WVBC night as the 2-1 second choice. She hasn't raced since and is showing a couple of modest works in preparation for this contest…
Runco and Tim Grams will clash in the seventh, another allowance, when Grams's stakes winner Fancy Concho (6-5) meets Runco's Out of Cents (9-5). Fancy Concho won last fall's West Virginia Lottery Breeders' Classic in front-running fashion, while Out of Cents has yet to tackle stakes competition. The pair met last time out January 22, with Fancy Concho finishing second to Out of Cents's third, both beaten by Annamated Moon in an allowance contest here…
If it fills, Saturday's feature may turn out to be an open, $32,500 allowance for WV-bred fillies and mares gong 6 ½ furlongs that could provide a logical spot for WVBC Cavada winner Bridging the Gap to make her next start…
LATEST NEWS