HOW TO WATCH THE ECLIPSE AWARDS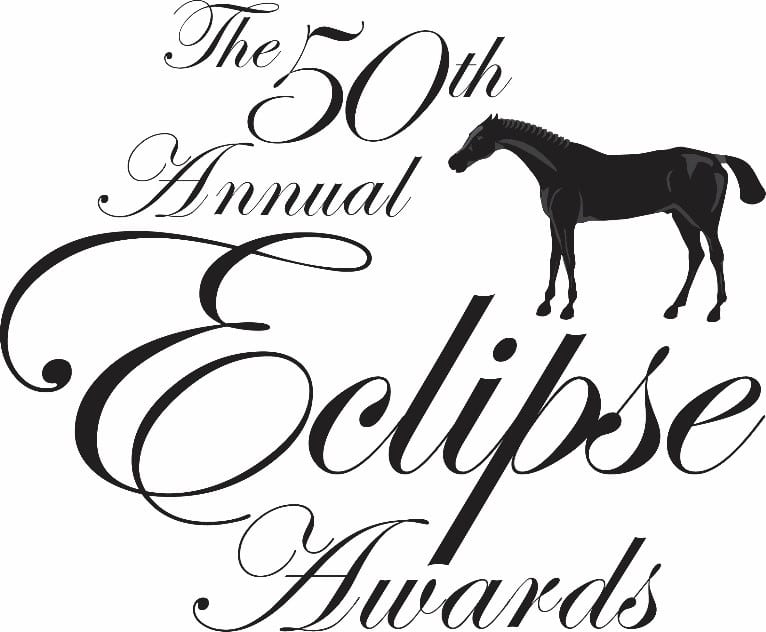 Press Release

January 26, 2021
The  National Thoroughbred Racing Association, National Turf Writers and Broadcasters and Daily Racing Form announced today that the 50th Annual Eclipse Awards, presented by Spendthrift Farm, will air live on TVG and Racetrack Television Network on Thursday, Jan. 28, beginning at 8 p.m. ET., and also streamed on other outlets and platforms.
This year's ceremony will be a virtual telecast. NBC Sports' Kenny Rice will anchor the program from Lexington, and will be joined by many fellow Eclipse Awards' masters of ceremonies and presenters from the past 20 years. Britney Eurton and Jeannine Edwards will present from historic Spendthrift Farm, home to some of racing's greatest champions. Acacia Courtney and Gabby Gaudet will present from Gulfstream Park in Florida; Gary Stevens and Daily Racing Form National Correspondent Jay Privman from Santa Anita Park in California, and Kenny Mayne from EPSN Studios.   
In addition to TVG and RTN, the Eclipse Awards ceremony will be shown live on the following outlets: NTRA.com; America's Best Racing Facebook page and Twitter feed; XBTV Facebook page; DRF.com; Bloodhorse.com; ThoroughbredDailyNews.com; Equibase.com; Breeders' Cup Facebook page and YouTube channel; MyRacehorse Facebook page and YouTube channel; and TOBA.org.
In addition to honoring the 17 winners in the horse and human categories, Thomas Goldsmith will receive the Eclipse Award as the 2020 Horseplayer of the Year. Members of the media will be honored for outstanding coverage in six categories. In keeping with the 50th anniversary theme, results from the NTRA Eclipse 50 Contest, a vote by fans of their 10 favorite Eclipse Award-champion horses and their favorite champion trainer and jockey from the past 50 years, will also be revealed throughout the show.   The Eclipse Awards are conducted by the National Thoroughbred Racing Association (NTRA),  National Turf Writers and Broadcasters (NTWAB), and Daily Racing Form. The Eclipse Awards ceremony is produced by the NTRA.
The Eclipse Awards are sponsored by Spendthrift Farm, Roberts Communications, Four Roses Bourbon, Daily Racing Form, Breeders' Cup, FanDuel Group, The Stronach Group, TVG, Dean Dorton, Stonestreet Farm, Keeneland, Racetrack Television Network, Jackson Family Wines, Florida HBPA, Runhappy, Rood & Riddle Equine Hospital, Hallway Feeds and the Thoroughbred Owners and Breeders Association. The Eclipse Awards are named after the great 18th-century racehorse and foundation sire Eclipse, who began racing at age five and was undefeated in 18 starts, including eight walkovers. Eclipse sired the winners of 344 races, including three Epsom Derbies.
Order of Events for 50th Annual Eclipse Awards Ceremony: 
Older Male
Older Female
Horseplayer of the Year
Steeplechase Horse
In Memoriam
Breeder
3-Year-Old Filly
3-Year-Old Male
Media Awards
FanDuel Moment of the Year
11. 2-Year-Old Male
2-Year-Old Filly
Apprentice Jockey
Jockey
Trainer
Male Sprinter
Female Sprinter
Female Turf
Male Turf
Owner
Horse of the Year
LATEST NEWS