ALEXANDER CRISPIN NAMED ECLIPSE FINALIST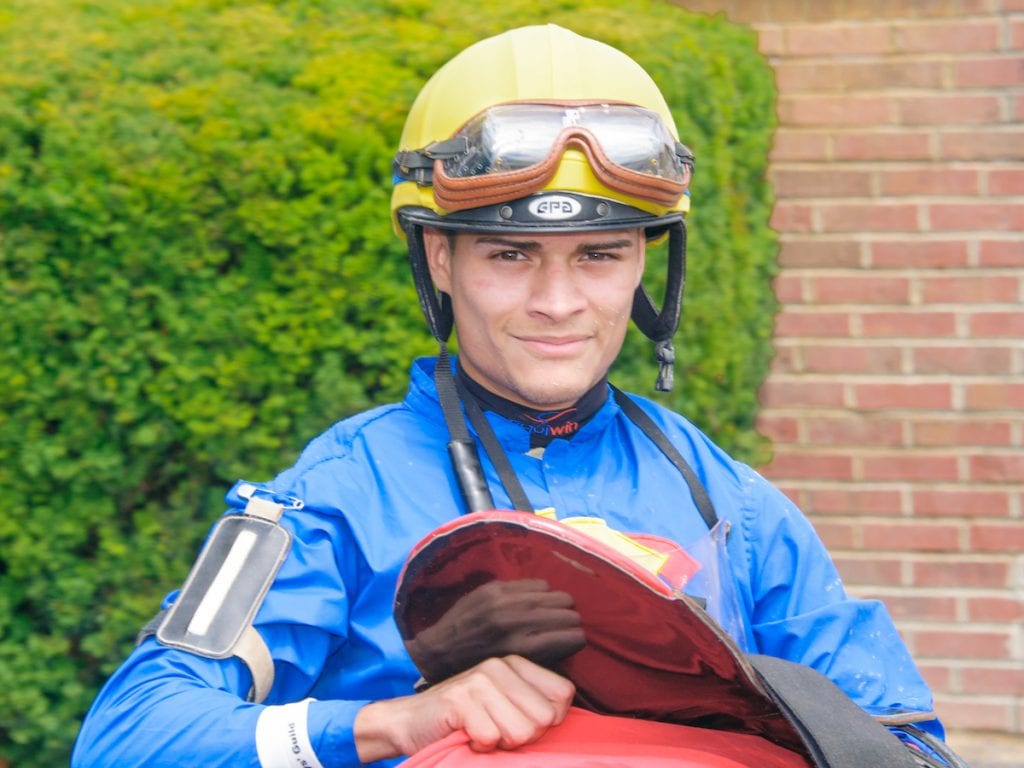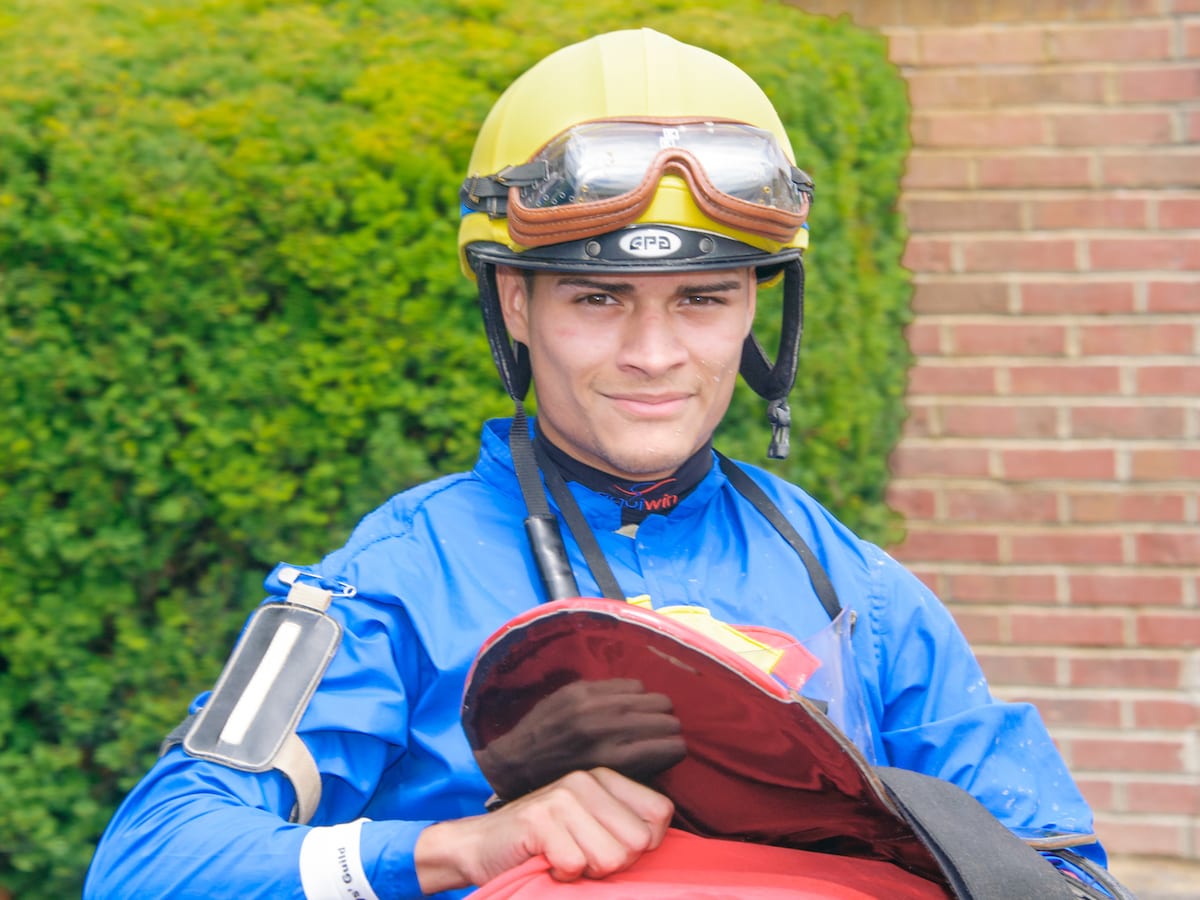 Press Release

January 19, 2021
Alexander Crispin began 2020 fresh out of jockey school and looking to make a name for himself. The 22-year-old native of Puerto Rico begins 2021 with his name on a short list for one of Thoroughbred racing's ultimate individual honors.
Crispin, the leading rider at Laurel Park's ongoing winter meet, is among three finalists for the Eclipse Award as champion apprentice of 2020. The winners in 17 equine and human categories will be announced during a virtual ceremony starting at 8 p.m. Thursday, Jan. 28.
Crispin finished second during the 2020 Delaware Park meet among jockeys by wins and was fifth in The Racing Biz rankings. During the Laurel Park fall meet, Crispin was third by wins and again fifth in the rankings.
New York-based Luis Cardenas and Yarmarie Correa, who rode last year in Ohio, are the other finalists. Maryland-based riders have captured 11 of the 46 Eclipse Awards as champion apprentice, the most recent being Weston Hamilton in 2018.
Other winners are Chris McCarron (1974), Ronnie Franklin (1978), Alberto Delgado (1982), Allen Stacy (1986), Kent Desormeaux (1987), Mike Luzzi (1989), Mark Johnston (1990), Jeremy Rose (2001), Ryan Fogelsonger (2002) and Victor Carrasco (2013). Hamilton and Carrasco continue to be based in Maryland.
"That would be super special. That's something that every apprentice and every jockey would like to win," Crispin said. "That would be super fascinating for me, super exciting. It would be an accomplishment for me. It would be something big for my first year. I would be happy to know that I did my best and worked hard and I would be satisfied. I would be really happy with it."
Maintaining his five-pound weight allowance, Crispin went winless with one second and one third from seven mounts on Monday's special Martin Luther King Jr. holiday program at Laurel. His 16 wins top the standings at the winter meet that began Jan. 1.
Already, Crispin has registered five multi-win days through nine live programs, including back-to-back four-win efforts Jan. 3 and 8 and a six-mount win streak Jan. 8-9. His victories have come for 12 different trainers, winning multiple times for Mike Trombetta, Dale Capuano and four-time defending Maryland champion Claudio Gonzalez.
Crispin has won more often for Trombetta – a multiple Grade 1 winner of more than 1,900 career races and two-time Laurel meet leader who has ranked second to Gonzalez in overall Maryland wins the past three years and not typically prone to using bug riders – than any other trainer this year.
"I feel really satisfied because every day I the mornings I always go to the barn and check if he needs help. Even if he says they're OK, every time I go in in makes me feel good and very happy," Crispin said. "I'm starting to get the opportunities because he likes what he sees and that makes me happy. It's very exciting."
Crispin graduated from Puerto Rico's famed Escuela Vocacional Hipica in December 2019 and made his pro debut last Jan. 1 at Hipodromo Camarero. After coming to the U.S. late last winter, Cripsin was fifth in his mainland debut aboard Time Marches On March 7, 2020 at Turfway Park.
He continued to ride in the Midwest, picking up his first win March 12, 2020 on Thorpe d'Oro at Turfway, until moving his tack to Delaware Park for the summer. Crispin finished the Delaware meet as its leading apprentice, ranking second overall with 58 wins and fourth with more than $1.3 million in purse earnings.
Crispin arrived in Maryland in late October, two weeks into Laurel Park's fall meet, and wound up leading all apprentice riders and ranking third overall with 29 wins while banking $725,920 in purses earned.
According to Equibase statistics, Crispin ranked second among the three Eclipse finalists in wins (103) and purse earnings ($2.194 million). Correa had 118 wins and a $1.755 million bankroll in 2020, while Cardenas had 41 wins and $2.23 million in purses earned.
"He's very confident with any horse that he gets on," Laurel-based trainer Lacey Gaudet said. In six mounts for Gaudet in 2021, Crispin has finished third three times and won aboard 4-year-old gelding Candygramformongo Jan. 8.
"The first time that we won with Alex it was a large field and it was the first horse that he had ever rode for us," she said. "Every time he rides a horse he just comes back and he's extremely exuberant and very confident in the horses. Even if a horse isn't on the board, 1-2-3, he's always looking for the next race and ways to improve the horse. I think he gives the horses a lot of confidence and he's done really well for us."
In addition to his hard work and confidence, Crispin can trace his path to becoming an Eclipse Award finalist all the way back to his days in Puerto Rico when he saw his first Thoroughbred race and took the advice of a high school teacher to become a professional rider.
"Everything started in middle school where I first saw a horse race. For some reason I had that connection and that desire to find out more information about what horse racing is," Crispin said. "As soon as I found out and saw horse racing with my own eyes, I had that feeling that this is what I want. This is what I want for my future."
LATEST NEWS