CHARLES TOWN MEET ENDS WITH WAGERING GAINS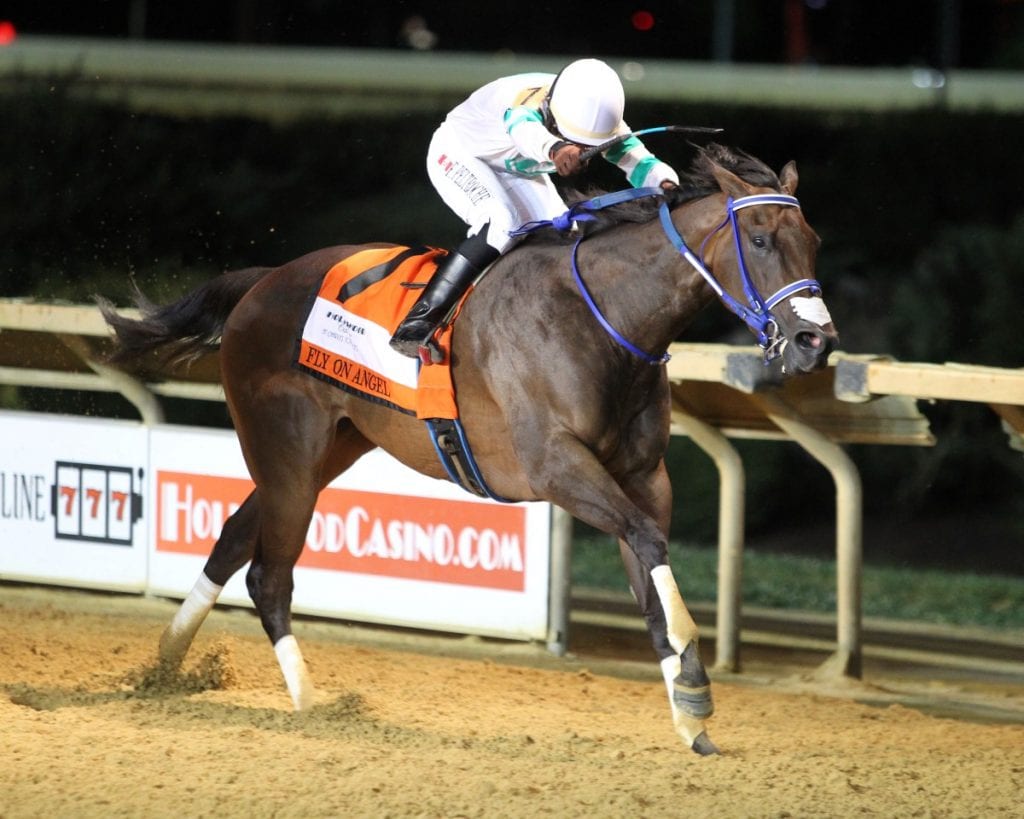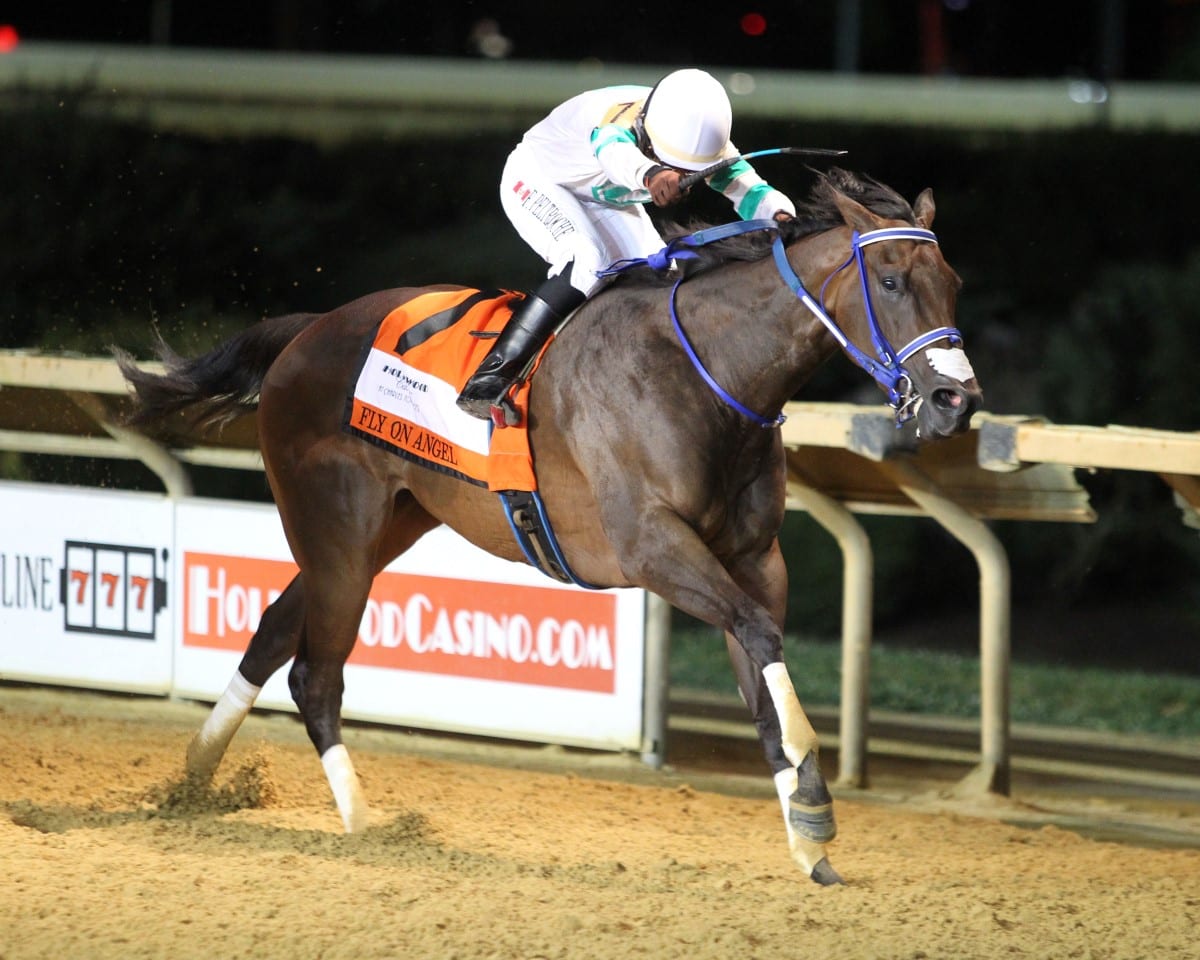 Press Release

December 21, 2020
Hollywood Casino at Charles Town Races concluded its live racing season this past Saturday night with an all-sources handle approaching $2 million, and despite an atypical year that saw multiple temporary closures due to the last impacts of the Covid-19 pandemic, the track was able to once again establish a new annual record for wagering volume per race – the sixth consecutive year it has done so.  
The $231,518 bet per race at Charles Town in 2020 easily ran past the previous record high of $156,311 set in 2019 by more than 48% while handle per starter jumped more than 43%.
In addition to the year-over-year gains, Charles Town nearly tripled its wagering volume per race versus where it stood in 2009 when an average of $80,980 was run the windows each race as the 2020 levels represent a 185% increase over where the track stood barely a decade earlier. In fact, the difference is so great that racing at Charles Town in 2020 produced 50% more in gross pari-mutuel handle than 2009 despite the track conducting 100 fewer race days.
"2020 was obviously challenging for everyone, but the job our whole team did in helping us not only return from a shutdown earlier in the year but allowing us to achieve business volumes for racing that are unprecedented in our history has been remarkable," said Vice President of Racing and Sports Operations Erich Zimny.  "We're also grateful for our fans and horseplayers who continue to support our product, our industry partners that have been critical to our success, and the Charles Town HBPA, which was very cooperative in a year that was as challenging for the local horsemen as anyone."  
When a temporary shutdown of live racing forced the April cancellation of Charles Town's marquee event – the Grade 2 Charles Town Classic – 2020 saw another first as both of Charles Town's graded stakes were run on the same card for the first time.  Rescheduled for the last weekend in August, local hero Runnin'toluvya tried to defend his title in the Classic having become the first West Virginia-bred to win the contest just a year earlier.  The popular gelding by West Virginia stallion Fiber Sonde finished a credible third but nobody in the field of 10 older horses was catching the eventual winner as Thumbs Up Racing's Sleepy Eyes Todd powered home to a 7 1/2 length triumph over longshot runner-up Plus Que Parfait.  Trained by Miguel Silva and ridden by local rider Carlos Delgado, Sleepy Eyes Todd has since come back to win the Lafayette at Keeneland on the Breeders' Cup undercard and the Mr. Prospector (G3) at Gulfstream Park this past weekend. 
The 2020 Charles Town Oaks (G3) saw a front-running 9.10-to-1 upset by Joseph Besecker's Fly on Angel who held off Grade 1 winner Wicked Whisper by a diminishing half-length on the wire under jockey Fredy Peltroche.  In winning the Charles Town Oaks, Peltroche joined Javier Castellano as one of only two riders to have captured multiple graded stakes at Charles Town having won the Oaks two years prior aboard West Virginia-bred Late Night Pow Wow. 
The $5,603,606 wagered on the 2020 Charles Town Classic card fell just over $100,000 short of the mark for the largest single-card handle in track history, established in 2019.
West Virginia Breeders' Classics XXXIV took place on October 10 and the late running Awsome Faith notched a 37-to-1 surprise in the featured $150,000 West Virginia Breeders' Classic besting fellow longshot Buff's Eye View by a half-length.  In the richest race for fillies and mares on the Breeders' Classics card, odds-on favorite Bridging the Gap controlled the field from the start, drawing off to a 6 1/4 length score.   
The $3,371,681 bet on the West Virginia Breeders' Classics XXXIV program established a new record for the event.
For the third time in his career, Arnaldo Bocachica topped the annual jockey standing at Charles Town in both wins and earnings.  Winning at a 30% rate in 2020, Bocachica's 160 winners from 541 starts allowed him to bank $ $2,771,238 in earnings over the course of the year.  Gerald Almodovar's 75 victories were enough to claim him the runner-up spot on the list with Christian Hiraldo, Reshawn Latchman and Denis Araujo rounding out the top five.   
For the fifteenth consecutive year, Jeff Runco took the top spot in the trainer standings by saddling 93 winners at Charles Town – 25 more than runner-up Ronney Brown. Charles Town's perennial top two conditioners were well clear of Anthony Farrior, who found the winners circle at Charles Town 46 times in 2020. Runco's 424 starters produced $ $2,114,150 in earnings, allowing him to also take the earnings title as one of only three trainers to hit the seven-figure mark in winnings, joining Brown and John McKee.
Currently, there are 174 live days scheduled at Charles Town for 2021 with the track's two graded stakes – the $800,000 Charles Town Classic (G2) and $400,000 Charles Town Oaks (G3) – both scheduled for August 27. State-breds will take center stage on October 9 as Charles Town will host the 35th renewal of the West Virginia Breeders' Classics.
Charles Town's 2021 racing season kicks off on Wednesday, January 8, with post time for the first race scheduled for 7:00pm EST. 
2020 HANDLE*
2020
2019
Diff ($)
Diff (%)
Avg. All Sources Handle/Race
$231,518
$156,311
$75,207
48.1%
Handle Per Starter
$30,585
$21,375
$9,210
43.1%
Races
1,106
1,355
(249)
(18.4)%
2020 handle is preliminary and unaudited.
LATEST NEWS