PETA, more: The week in social media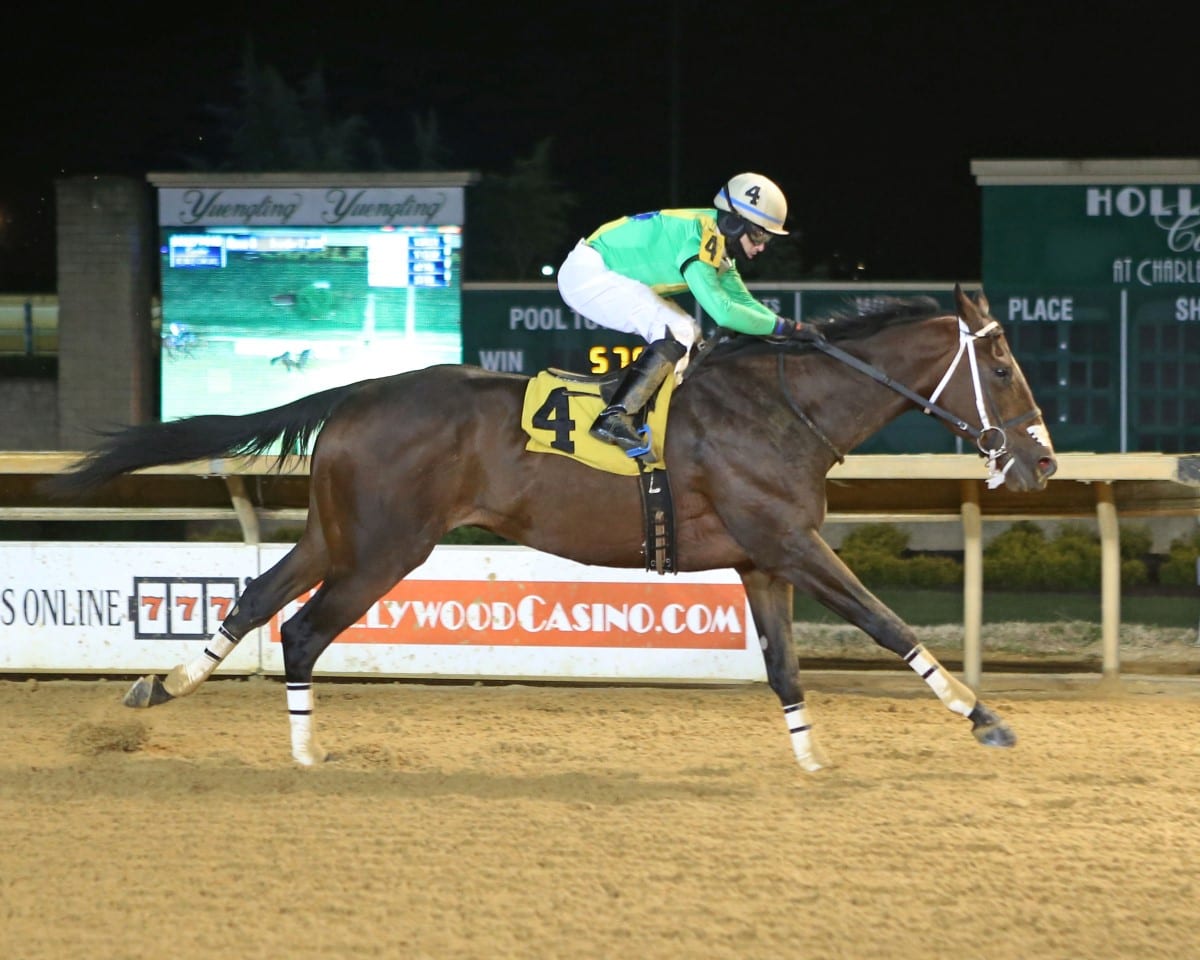 V.I.P. Ticket won the A Huevo Stakes. Photo by Coady Photography.
A Maryland-bred won his first stakes race at Charles Town Races, a Pennsylvania stallion was pensioned, and The Stronach Group joins forces with PETA in an attempt to prevent North American Thoroughbreds from being sent to South Korea.
Here is the 411 on what racing fans in the Mid-Atlantic region have been talking about on social media:
V. I. P. Ticket sweeps to A Huevo win
The A Huevo Stakes was held December 11 at Charles Town Races, with
V.I.P. Ticket stealing the show
. V.I.P. Ticket, a Maryland-bred colt by Windsor Castle, raced off the pace in the beginning stages of the A Huevo Stakes before mounting a serious rally entering the final turn. After charging wide to the top of the pack, V.I.P. Ticket seized the lead in the stretch and refused to relinquish it, drawing away to score by four convincing lengths. He completed the 1 1/8-mile challenge on the main track in a final time of 1:53.48, with North Atlantic and Awesome Faith completing the trifecta in second and third, respectively. The A Huevo Stakes was the first black-type victory of V.I.P. Ticket's career and his sixth win overall from twenty-five starts. Prior to his win in the A Huevo Stakes, V.I.P. Ticket was already stakes placed by virtue of his third-place efforts in the Sir Barton Stakes and Confucius Say Stakes earlier in his career. Bred by Dr. Alexandro Rubim Dias, V.I.P. Ticket is owned by A.R.D. Racing Stables and is conditioned by trainer Jeremiah O'Dwyer. To date, the four-year-old colt has collected total earnings of $218,548.
A gelded stallion?
Stallion Normandy Invasion, who had stood the 2020 breeding season at Pin Oak Lane in New Freedom, PA, has been gelded and will instead be retrained and rehomed by the National Thoroughbred Welfare Organization (NTWO).
Normandy Invasion first entered stud in 2016 after retiring from a career that saw him win twice from twelve starts, place in multiple graded stakes, and secure earnings of over half a million dollars.
Owned as a stallion by Spendthrift Farm, Normandy Invasion stood in New York at Keane Stud for his first three seasons of stud duty. The bay son of leading sire Tapit then relocated to Spendthrift Farm in Kentucky for a year before spending his final season as a stallion in Pennsylvania, where he stood for a fee of $2,500.
The first crop of offspring by Normandy Invasion are three-year-olds of 2020. From his offspring to race, Normandy Invasion has had 10 winners this year from 37 to race. That places him fifth among second-crop stallions standing in the Mid-Atlantic.
While many on social media supported the decision, some feel that Normandy Invasion was gelded too soon, and that his offspring should have been given more time to prove themselves on the track before this irreversible decision was made.
Normandy Invasion has not started any official training for his new career just yet, as the NTWO wants to give the 10-year-old gelding time to adjust to his new life before putting him to work.
PETA, Stronach Group team up
After viewing footage of Private Vow, a sixth-place finisher in the 2006 Kentucky Derby, being slaughtered in South Korea for meat, the Stronach Group has now endorsed PETA's effort to place a ban on selling North American Thoroughbreds to South Korea.
Private Vow was sold to stand at stud in South Korea in 2014. Between the United States and South Korea, the stallion had sired a total of 196 foals. However, PETA (People for the Ethical Treatment of Animals) discovered that the stallion was slaughtered on July 22 of this year, with two of his sons, Normal Classic and Private Man, losing their lives in similar fashion in August and September of 2020, respectively.
PETA has urged the South Korean Racing Authority to implement a new retirement system devoting 2% of purse earnings to thoroughbred aftercare and requiring that any thoroughbred imported from North America be spared from slaughter if they are no longer needed for racing or breeding purposes.
The chairman and president of The Stronach Group, Belinda Stronach, said in a statement, "The Stronach Group is urging all North American auction companies, breeders, and owners to develop policies that prohibit the sale of Thoroughbred racehorses or brood mares to South Korea without the meaningful and binding assurances that these noble animals will be protected after their racing and breeding careers."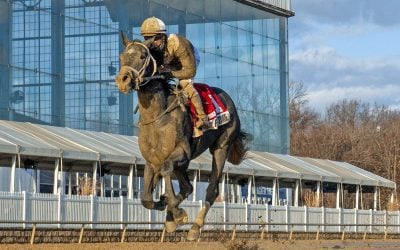 Two-year-old Post Time continued to impress with a dominant, rallying score in Saturday's Mayrland Juvenile Championship and may be on to bigger things.