REDEMPTION SOUGHT IN BLACK-EYED SUSAN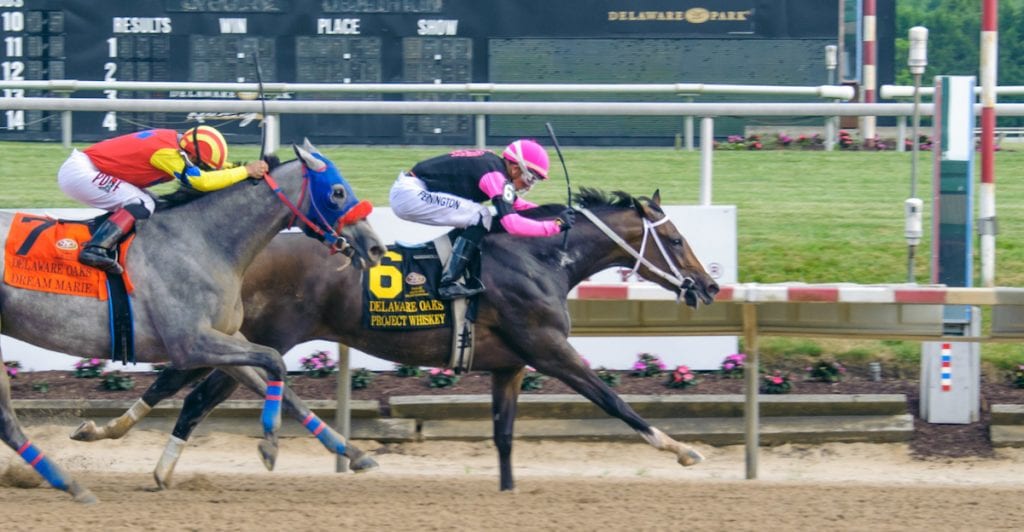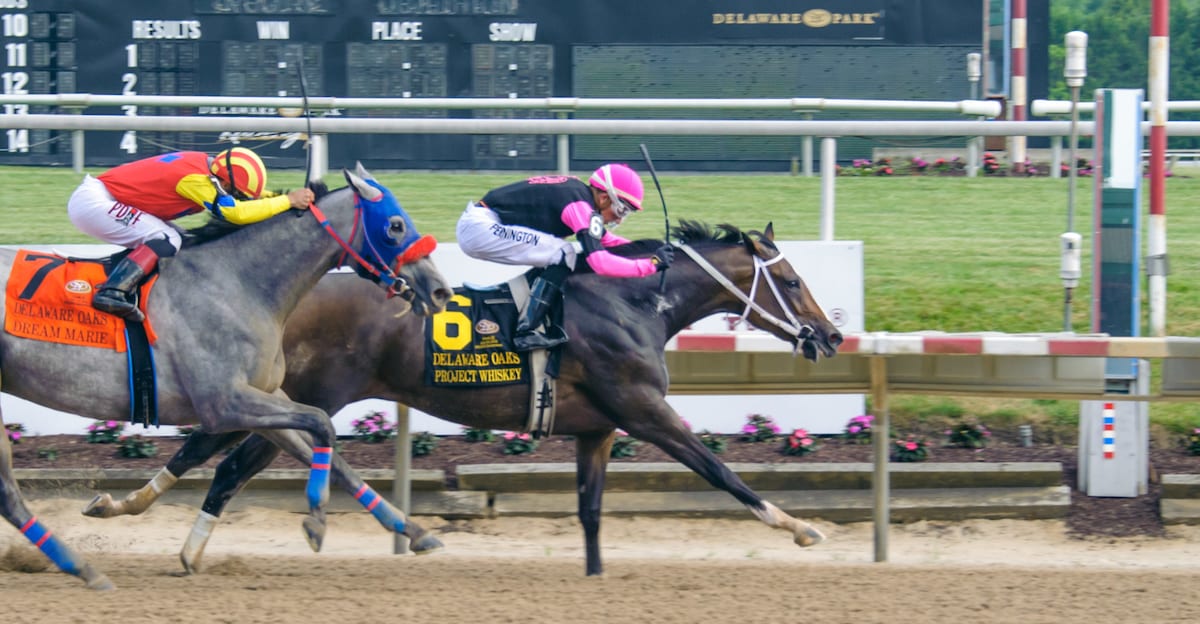 Teresa Genaro

October 3, 2020
The Black-Eyed Susan Stakes may have lost its pride of place this year, but as the lead-in to the Preakness Stakes, the race may arguably attract more viewers than it might otherwise.
Ordinarily the high-profile feature on the day before the Preakness, this year the Black-Eyed Susan joins the third jewel of the Triple Crown on the first Saturday in October rather than the third Saturday in May. With a post time of 4:41pm ET, the Black-Eyed Susan is the 10th race on a 12-race card. NBC coverage begins at 4:30pm ET.
An 11-horse field of three-year-old fillies will run for a blanket of Maryland's state flower, and though racing resumed months ago in most part of the country, the pandemic threw a wrench into the plans for a number of the runners.
"She's probably in the top 10 of horses that were affected," said trainer Mark Casse of Perfect Alibi (10-1 morning line). "She had such a good 2019 and she had to come back at a top level, and that's not easy to achieve off a lay-off. Her comeback getting pushed back, but that's the story of 2020."
A two-time graded stakes winner at two, including the G1 Spinaway at Saratoga, Perfect Alibi has yet to get to the winner's circle as a sophomore.
"She doesn't put a lot into her works," said Casse, "but I was happy with her last race [when third in the Weber City Miss]. She finally got involved. Of course, this is a much taller task and I don't know that post 11 helps her."
Owned by Tracy Farmer and bred by Pin Oak Stud, Perfect Alibi will be ridden by Paco Lopez.
Trainer Butch Reid's Project Whiskey will break from the other side of the starting gate, leaving few options for jockey Victor Carrasco other than to send her.
"He's going to have to scoot her out of there and use a bit of her speed," said Reid. "She doesn't need the lead, but she not's a big come-from-behind closer. She needs to be somewhere near the pace."
He attributes her ninth-place finish last out in the Weber City Miss Stakes to a bad break and, perhaps, the racing surface at Laurel.
"She got pinned in the gate and didn't get away real clean. She was shuffled back more than she normally would be," he said. "I also don't think she likes the Laurel surface too much. She's been at Pimlico for three days and my wife says she's loving it there."
Project Whiskey (15-1) is owned by Cash is King and LC Racing.
George Weaver's So Darn Hot didn't begin her racing career until March of this year, her first race coming on March 22 at Gulfstream Park just as racetracks around the country began to close. Weaver was able to get three races into the Ghostzapper filly, who is a half-sister to Grade 1 winner Come Dancing, just enough to break her maiden, when the racing schedule turned against them.
"It's been annoying," Weaver admitted. "The calendar has changed so much that it's been hard to keep her on track and have nice spacing for her races. She broke her maiden real nice at Belmont, and ever since then, there haven't been any races at the right time.
An AE in the Weber City Miss that didn't draw in, So Darn Hot was second in a sloppy allowance at Delaware Park last month, her first start since June. The winner of that race, the Claudio Gonzalez-trained Landing Zone, is also here and is 6-1 on the morning line.
"I don't think she was crazy about the muddy track," said Weaver, "and she's been training very well recently, so we wanted to give her this chance.
A $67,000 yearling purchase, So Darn Hot was pinhooked for $600,000 and is owned by Stetson Racing, Donato Lanni, and Rita Riccelli. She'll break from post three under Gabriel Saez.
Juddmonte Farm's Bonny South, trained by Brad Cox, is the 7-5 favorite on the morning line.
Completing the field are Truth Hurts, Dream Marie, Sharp Starr, Mizzen Beau, Hopeful Growth, Miss Marissa, and Landing Zone.
LATEST NEWS