PREAKNESS HORSE-BY-HORSE ANALYSIS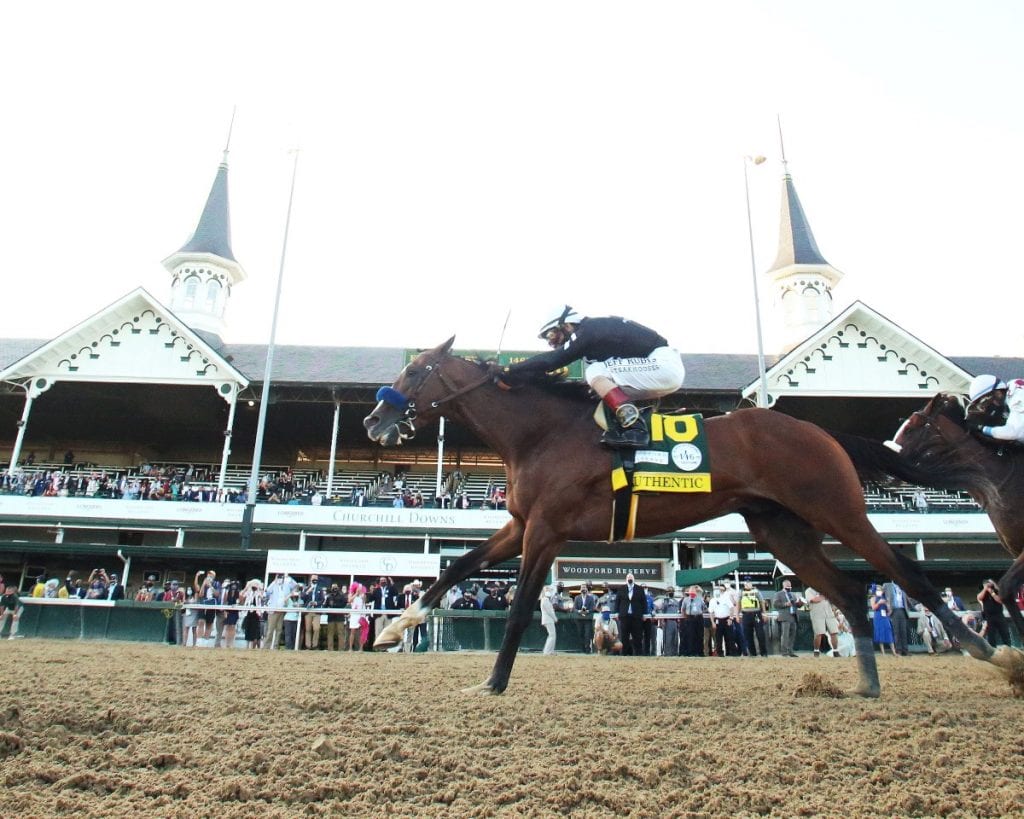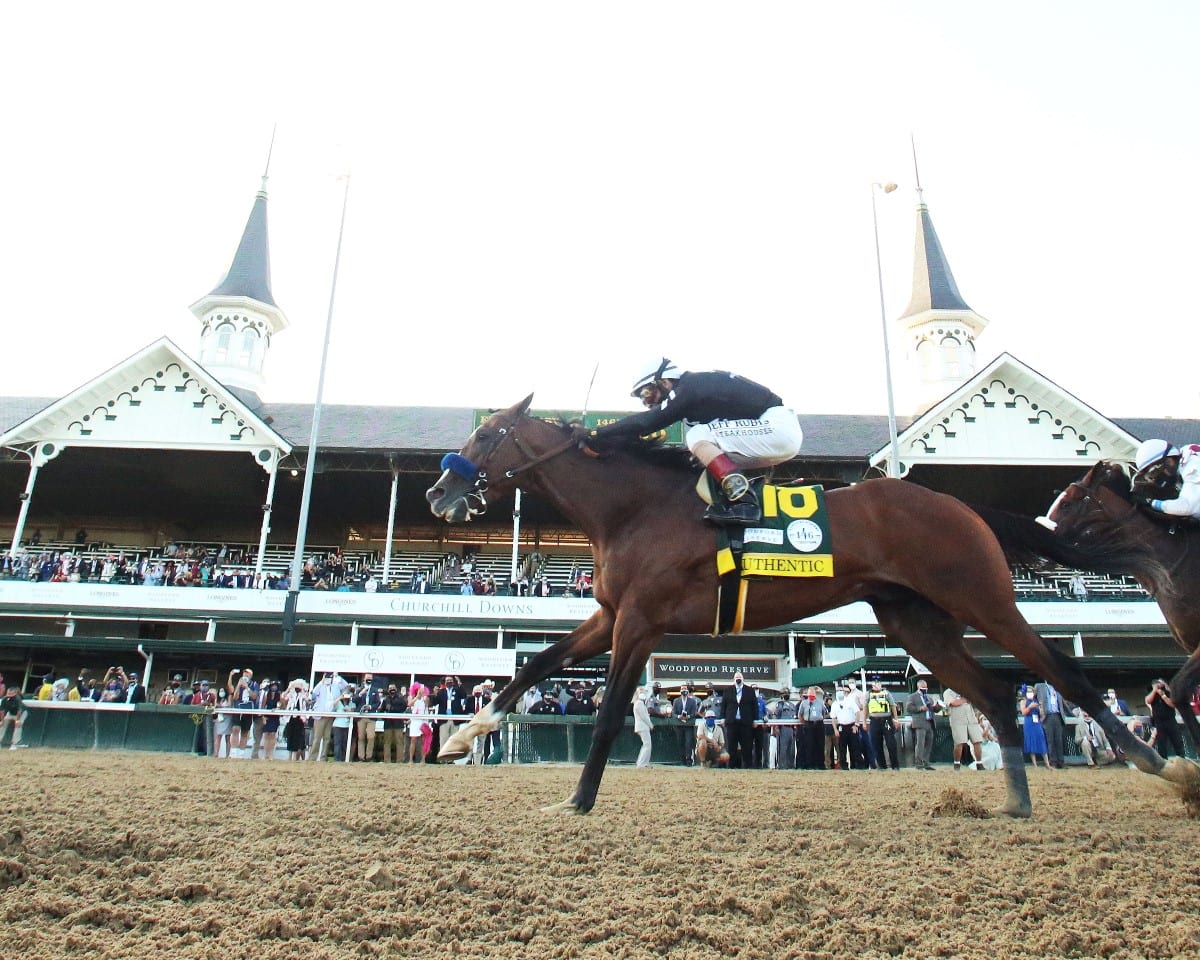 1. EXCESSION (30/1)
TRAINER: STEVE ASMUSSEN
JOCKEY: SHELDON RUSSELL
LIFETIME RECORD: 9-1-1-3
MOST RECENT RACE: 2ND, REBEL STAKES
One of three for Steve Asmussen, and the first Preakness mount for Sheldon Russell, one of Maryland's top jockeys, in nine years. He finished second in the Rebel last out at Oaklawn Park at 82/1, losing to since-retired Nadal by half a length. He got an excellent trip in that race, closing into an extremely fast pace that burned out everyone except Nadal. This'll be his first start since that March 14 race, and horses coming into the Preakness off that long a break are unheard of. There's lots of speed in the race, so if they tire out, it's possible this one can come along and grab third or fourth. For the win spot, however, he looks up against it.
VIDEO PAST PERFORMANCES
2. MR. BIG NEWS (12/1)
TRAINER: BRET CALHOUN
JOCKEY: GABRIEL SAEZ
LIFETIME RECORD: 8-2-1-1
MOST RECENT RACE: 3RD, KENTUCKY DERBY
He played the part of "random longshot who sucks up to finish in the Derby superfecta" quite well this year. Well behind in the early stages, he closed to finish third at 45/1. He never really looked like a threat to catch either one of the top two, however. Much like Excession, he's a deep closer who's going to need a lot of things to go his way to have a chance.
3. ART COLLECTOR (5/2)
TRAINER: TOM DRURY
JOCKEY: BRIAN HERNANDEZ
LIFETIME RECORD: 9-5-1-0
MOST RECENT RACE: 1ST, ELLIS PARK DERBY
The likely second choice in the Kentucky Derby, he was scratched a few days before the big race. That scratch likely had a big impact on the race; without Art Collector on the early pace, Authentic got the trip he wanted, and parlayed it to victory.
Now, Art Collector is back, and he's got a great post. He has lots of early speed, and will be able to easily cross over to the inside. Hernandez can take back off the speed if he wants to: he did that in the Blue Grass Stakes, to great effect. In the Ellis Park Derby, he was pressed on the pace, but never wilted and drew off to a sharp 3 ¼ length win. No matter how he's employed, he looks like a serious threat to win.
4. SWISS SKYDIVER (6/1)
TRAINER: KEN MCPEEK
JOCKEY: ROBBY ALBARADO
LIFETIME RECORD: 10-5-3-1
MOST RECENT RACE: 2ND, KENTUCKY OAKS
Just by leaving the Preakness starting gate, she'll make history. She's the first filly to run in the Preakness since Ria Antonia in 2014. If she wins, she'll be the first filly to score since Rachel Alexandra in 2009.
As previously noted, there's lots of speed in this race, and she's one of the primary speed horses. Her wins in the Gulfstream Oaks and Santa Anita Oaks earlier in the year came in gate-to-wire style. She has the advantage of an inside post draw, and will likely be on or near the early tempo, while trying to keep Authentic off the rail. It's not her first rodeo against the boys: she finished second in the Blue Grass. She was on the pace in that race, and while she held well, Art Collector stalked her and rolled by late. It wouldn't be surprising to see the same thing play out here.
5. THOUSAND WORDS (6/1)
TRAINER: BOB BAFFERT
JOCKEY: FLORENT GEROUX
LIFETIME RECORD: 7-4-1-0
MOST RECENT RACE: 1ST, SHARED BELIEF STAKES
The "other Baffert", he acted up in the paddock before the Kentucky Derby, and was a late scratch. Now, he's back in the Preakness. He looked like a legitimate upset threat going into the Derby, coming off a solid bounceback win in the Shared Belief over Honor A.P. He earned a lifetime top brisnet speed figure of 104 in that race, and looks like he's coming in here in career-best form. He'll be careful not to burn out his front-running stablemate early on, so I can see him sitting third or fourth early, then pounce on the turn. THere's several horses in here who might do that; can he outkick them? 
6. JESUS' TEAM (30/1)
TRAINER: JOSE D'ANGELO
JOCKEY: JEVIAN TOLEDO
LIFETIME RECORD: 10-2-3-2
MOST RECENT RACE: 3RD, JIM DANDY STAKES
A fringe Derby prospect, he bypassed that race to go in the Jim Dandy at Saratoga last out. He enjoyed a perfect trip stalking a fast pace, then took the lead in the stretch and came up empty. Even if he gets a similar setup here, how can you be confident he'll pack the necessary punch after that last race? He was second in the Pegasus at Monmouth Park prior to that, but never looked like a winner for a second. He'll give his backers a thrill on the turn, then flatten out.
7. NY TRAFFIC (15/1)
TRAINER: SAFFIE JOSEPH
JOCKEY: HORACIO KARAMANOS
LIFETIME RECORD: 10-2-3-2
MOST RECENT RACE: 8TH, KENTUCKY DERBY
After three second-place finishes in a row, he looked a possible surprise horse in the Kentucky Derby. Unfortunately for him, even though he was in the catbird seat stalking Authentic, he backed up after the pace got fast. That doesn't bode well for him in this race, as there's going to be a lot of other horses vying for the lead. He's run pretty good middle pace figures, so he has the capability to make strong moves. He usually doesn't finish them, except for a fast-closing second in the Haskell. Karamanos's best bet might be to take him into mid-pack early, and try to close if the pace melts down.
8. MAX PLAYER (15/1)
TRAINER: STEVE ASMUSSEN
JOCKEY: PACO LOPEZ
LIFETIME RECORD: 6-2-1-2
MOST RECENT RACE: 5TH, KENTUCKY DERBY
Paco Lopez, who rode NY Traffic in the Derby, jumps off to ride this one. He was well behind in the early stages of the Derby, then closed ground decently in the stretch to finish fifth. He also closed well in the Travers, although it was obscured somewhat when Tiz the Law ran away from the rest of the field. His late pace figures are consistently among the best in the field, and if the pace is as fast as advertised, it'll play right into his hands. He's got the best chance of any closer in the field.
9. AUTHENTIC (9/5)
TRAINER: BOB BAFFERT
JOCKEY: JOHN VELAZQUEZ
LIFETIME RECORD: 6-5-1-0
MOST RECENT RACE: 1ST, KENTUCKY DERBY
There was a lot of doubt going into the Derby about if he'd be able to get the distance. In the Haskell, at 1 ⅛ miles, he looked promising turning for home, but stopped to a crawl in the last eighth, and almost got caught by NY Traffic. In the Derby, he cleared from the far outside post, set the pace, and held off Tiz the Law for the win.
The big difference here, however, is that there's a lot more speed signed on, whereas in the Derby, he looked more or less like the lone speed on paper. The only way he can work a similar trip to the Derby is if either Velazquez is super-aggressive early, or everyone else is somehow super-passive. Otherwise, he could get hung wide on a fast pace. In every race of his career, he's been either on the lead, or just off it. What will happen if he's, say, third or fourth early on? Can he stalk and pounce, or will he wilt? He's not without a chance, but at low odds, I don't know if I'd take that bet.
10. PNEUMATIC (20/1)
TRAINER: STEVE ASMUSSEN
JOCKEY: JOE BRAVO
LIFETIME RECORD: 5-3-0-1
MOST RECENT RACE: 1ST, PEGASUS STAKES
He's become the "wise guy" horse going into Saturday. He scored a nice bounceback win in the Pegasus last out, stalking the pace and drawing off to a handy win. It was a much-improved race from his try in the Belmont. There, he rated near the lead, but got outkicked by Tiz the Law, and couldn't even manage a top three finish. His speed figures have improved each time out, he's fairly lightly-raced, and has been working sharply coming here. The hype might cause him to go off at a little too low of a price, but he's still worth a look.
11. LIVEYOURBEASTLIFE (30/1)
TRAINER: JORGE ABREU
JOCKEY: TREVOR MCCARTHY
LIFETIME RECORD: 8-2-1-1
MOST RECENT RACE: 2ND, JIM DANDY STAKES
He burst on the scene in his last race, almost pulling off a 14/1 upset with a strong rally in the Jim Dandy. Notably, he outfinished Jesus' Team in the stretch, despite that rival having the jump on him turning for home. He's been steadily improving throughout the year, but his figures still look a cut below those of the top contenders. Maryland's top jockey gets the mount. If anyone can will this horse home for a piece of the exotics, it's Trevor.
LATEST NEWS