PREAKNESS: MR. BIG NEWS HAS FINAL MOVE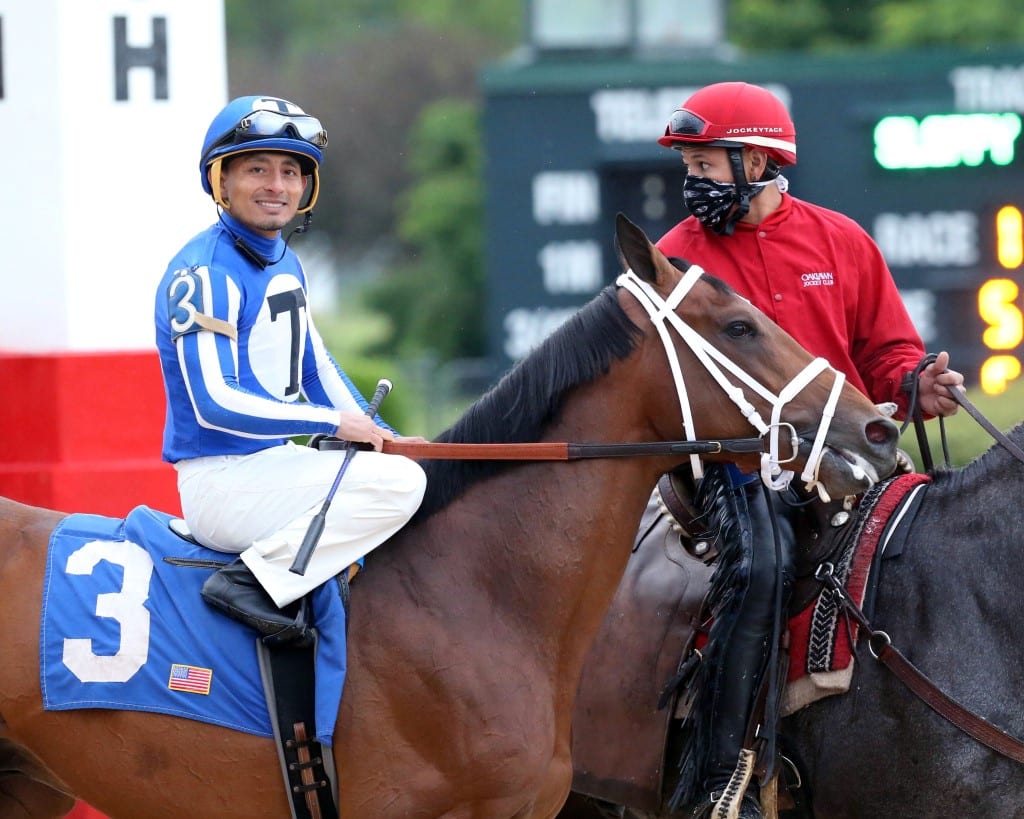 Press Release

September 25, 2020
Mr. Big News, third in the Kentucky Derby (G1) in his last start, had his final major training session for the Oct. 3 Preakness Stakes (G1), cruising a half-mile in 50.40 seconds early Friday morning at Churchill Downs. Trainer Bret Calhoun termed it "just a maintenance work."
With exercise rider Tony Quinones aboard, Mr. Big News was clocked methodically picking up the pace in 13.20 seconds for the first eighth-mile and 25.60 for the half-mile, reflecting the last half-mile in 24.80. His gallop-out time of 1:03.20 for three-quarters of a mile reflects an eighth-mile past the wire and rounding into the turn in a strong 12.80 seconds.
"He galloped to the pole easy. I caught him from the three-eighths to the seven-eighths in 49-and-1," Calhoun said. "He galloped out big. He was pretty strong at the quarter pole; Tony had a pretty good hold on him, and he was strong all the way — everything went like we wanted.
"It was just a maintenance work. If he's not ready by now, he never will be. We weren't looking for much, just wanted him to stretch his legs a little bit. That's pretty much what we got. He's been strong in his gallops every day. He was pretty strong going to the pole today, and Tony had him relaxed. The first eighth he did nice and easy, and picked it up from there."
Mr. Big News will be the first Preakness starter for Calhoun and owner Chester Thomas' Allied Racing. Gabriel Saez has the mount on the Giant's Causeway colt, who earned a fees-pay spot in the 1 3/16-mile Preakness by virtue of winning Oaklawn Park's $200,000 Oaklawn Stakes at 46-1 odds on April 11 in Arkansas. He came into the Kentucky Derby off a disappointing sixth-place finish in Keeneland's Toyota Blue Grass (G2), won by Preakness contender Art Collector. But Mr. Big News' subsequent strong training in the weeks leading up to the Derby convinced Calhoun and Thomas to swing for the fences, the result being a closing third (again at 46-1) behind Authentic and Belmont Stakes winner Tiz the Law.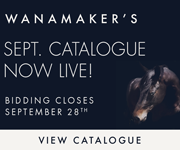 "I'm seeing what I saw going into the Derby," Calhoun said. "He's gotten sharper and stronger in his gallops every day since the Derby. I think that he'll only get stronger or he isn't going to the Preakness."
Asked about the field, which is burgeoning toward capacity, he said: "I guess there are a lot of people out there taking a shot. I don't know a lot about them, and honestly don't concern myself a lot with them. I obviously have upmost respect for Authentic, Thousand Words and Art Collector. They're very proven horses. There are a lot of other good horses going in there. But I'm pretty much just focused on my horse."
He acknowledged that one or more of the horses jumping into the Preakness late could be like Mr. Big News heading into the Kentucky Derby.
"Yeah, obviously those horses are doing good," Calhoun said. "They wouldn't be putting them in there if they didn't think they were doing well and thriving. There will be some horses that haven't been on the Triple Crown trail earlier, that have shown up in other places and are starting to peak coming around toward the end of the year. You always have to be worried about those."
Meanwhile, Thomas reiterated his sentiment that the free roll in the Preakness plays no role in the decision to go. He also wants to make clear his meaning of the word "going" in a recent video interview when he said in part, "There's going to be a bunch of good horses in there, but we're going to win that thing."
While a recent headline that had excerpted "We're going to win" could be taken a couple of ways, the overall context of the interview and story made clear that Thomas was not predicting a victory, just that Mr. Big News would be going to Pimlico with his team feeling that a Preakness victory is possible.
"We're going up there with the intent to win," Thomas said by phone Friday morning. "But it's a tough game. It takes a lot of luck…. (But) we're not going up there hoping to finish second or third. We're going up there hoping to win.
"…We love the game, we're competitive. We like to see our horses run well. But I'm the last guy who is going to be out here telling you I'm winning the Preakness. It's going to be a full field. It's going to be tough as heck. Hopefully our horse comes out of this work well, and I'm confident that Bret will take a horse up there ready to run. But who knows? You've got post position, set-up in the race, speed. You've got to get a good trip. There are so many factors in there that every horseman knows is important to winning a race."
LATEST NEWS