BEYER: "TRIPLE CROWN COULD USE SOME TWEAKING"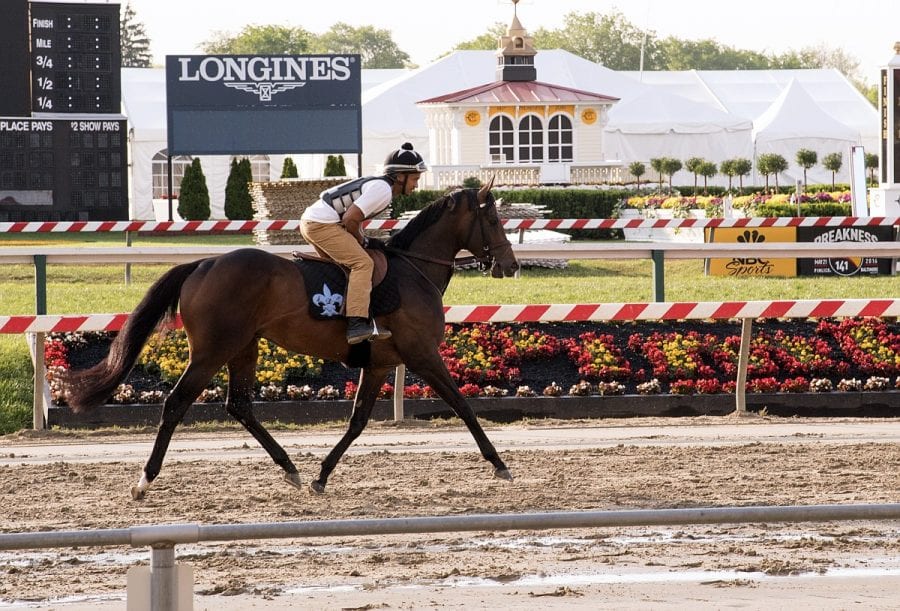 So satisfactory, in fact, that Beyer is calling for changes to the series.
"I think that the racing industry should, you know, after this season should take a look at the structure of the Triple Crown and see how we might improve it," Beyer said.
Because of the Covid-19 pandemic, the Belmont Stakes was contested at about the same time of year as it normally is but at a shortened, 1 1/8-mile distance versus its typical mile-and-a-half. And, of course, the Kentucky Derby was pushed back four months from its normal "First Saturday in May" date to September 5, with the Preakness falling four weeks later, on October 3, rather than the normal two.
Those changes sit well with Beyer.
"Starting the series later in the year gave horses a chance to mature and really be ready to run top-top-notch races, as you know Tiz the Law did in the Belmont," Beyer said. "Whereas in modern day racing, horses don't train and race hard enough going into the Kentucky Derby to really be able to deliver, you know, maximum performances. I mean, we just haven't seen many great Derbies, certainly from the speed figure standpoint, in a long time."
In addition to suggesting a later start to the series, Beyer called for more time between the races, which would put them more in line with modern training methods and philosophies.
"The races, everybody agrees, are too close together," he explained. "I mean, trainers don't want to come back two weeks after the Derby and run in the Preakness. And, you know, reconfiguring the schedule to space the races out more would really make a lot of sense."
Additionally, Beyer suggested that the industry should give thought to modifying the distances, especially of the Belmont.
"The distance of the Belmont, the mile-and-a-half, is really an anachronism in modern racing and I think the distances of the three races should be reconsidered," he said.
He added, "There's no rule that we have to do everything the way we did 50 years ago, and I think that the Triple Crown could really use some tweaking."
In the same interview, Beyer also took aim at the controversial Equibase Gmax timing system that has replaced the traditional beam system at several North American racetracks. As first reported in The Racing Biz, the new system, which is based on GPS, has struggled to record accurate times. It was briefly banished at Laurel Park last year, and this year, Del Mar had to resort to hand-timing its turf races to ensure better accuracy.
"The whole idea of speed figures is based on the fact that you're starting with an accurate time and precision is crucial," Beyer explained, adding, "Now we have a more – supposedly — more sophisticated system coming in using GPS timing, but it's not an improvement. In fact, we're regressing and I'm  very concerned that the spread of GPS timing is going to have a real serious negative effect on the quality of horse racing data."
ANDREW BEYER INTERVIEW ON OFF TO THE RACES RADIO
LATEST NEWS