PREAKNESS: AUTHENTIC, THOUSAND WORDS ON TRACK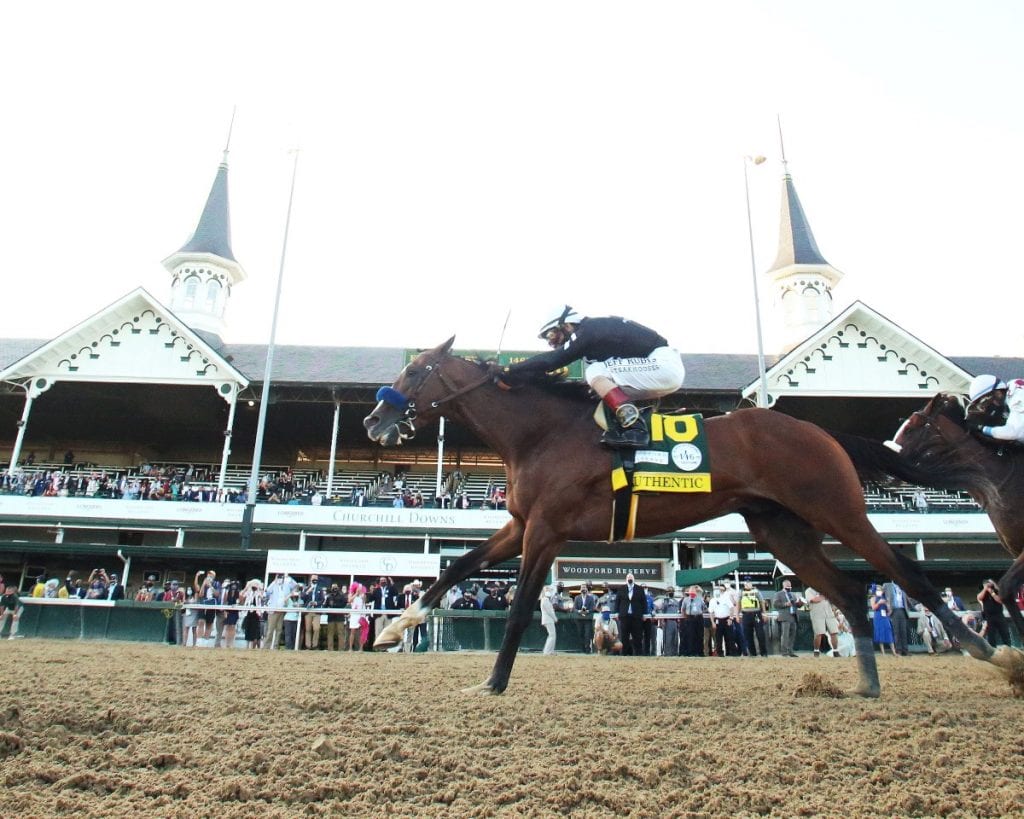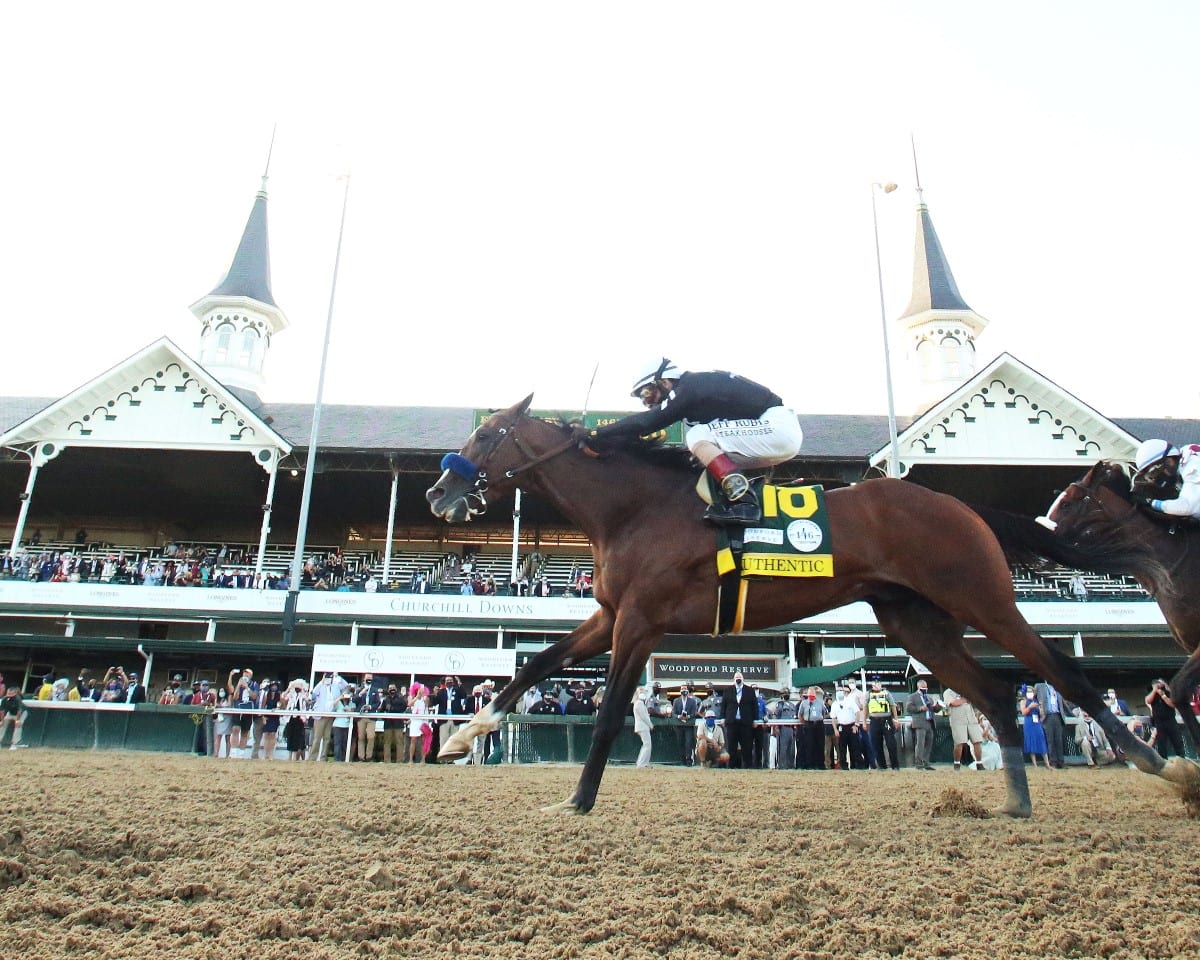 Press Release

September 13, 2020
Hall of Fame trainer Bob Baffert said Sunday that Kentucky Derby (G1) winner Authentic and Thousand Words are on course for the 145th Preakness Stakes (G1) Saturday, Oct. 3 at Pimlico Race Course.
Authentic became Baffert's record-tying sixth Derby winner on Sept. 5 with a 1 ¼-length victory over Belmont Stakes (G1) winner Tiz the Law, the 7-10 favorite. Thousand Words was scratched from the Derby when he acted up and flipped while being saddled in the paddock.
Both colts are at Hall of Fame trainer D. Wayne Lukas' barn at Churchill Downs and are galloping daily. Baffert has not scheduled a date for when the colts will have their next timed works, but said he expected those breezes would happen at the end of this week.
Baffert said that Azul Coast, who earned a berth in the Preakness with a victory in El Camino Real Derby on Feb. 15, is not being considered the race.
Even though he had won four of five career starts, Authentic, co-owned by Spendthrift Farm, MyRaceHorse Stable, Madaket Stables and Starlight Racing was the 8-1 third choice in the Derby wagering. He recovered from an awkward start from the outside post of the 15-horse field to make the front after a quarter mile and never gave up the lead. Tiz the Law was within a head of Authentic after a mile, but could not get past the son of Into Mischief. Authentic's time of 2:00.61 was the seventh-fastest in Derby history.
"He came out very well, very well," Baffert said from the Keeneland September yearling sale in Lexington, Ky. "He's ready to go. We would have been ready to go in two weeks."
For decades the Preakness has been run two weeks after the Derby. Due to the COVID-19 pandemic, the Triple Crown schedule was dramatically changed this year and the Preakness is third stop in the series, a month after the Derby.
Baffert's longtime assistant Jimmy Barnes was reaching under Thousand Words to tighten the saddle when the Pioneerof the Nile colt co-owned by the Albaugh Family Stables and Spendthrift Farm reared and fell to the ground.
"Thousand Words, he's fine," Baffert said. "When he went up he sort of lost his footing and was on his side. He was OK and was checked out. He's doing well."
Barnes was injured in the incident, though, and Baffert said nine screws and a plate were required to repair his damaged right wrist. Following the Derby, Baffert landed on the ground as he moved to avoid Authentic's reaction to the blanket of roses being placed on his back. Baffert, 67, was not injured.
"The human connections, we were the worst for wear," Baffert said.
Baffert is the leading trainer in Triple Crown history with 16 victories. He is tied for the most wins in the Preakness, seven, with the 19th century trainer R. Wyndham Walden.
LATEST NEWS