KENTUCKY DERBY: NY TRAFFIC MADE MOST OF VIRGINIA SOJOURN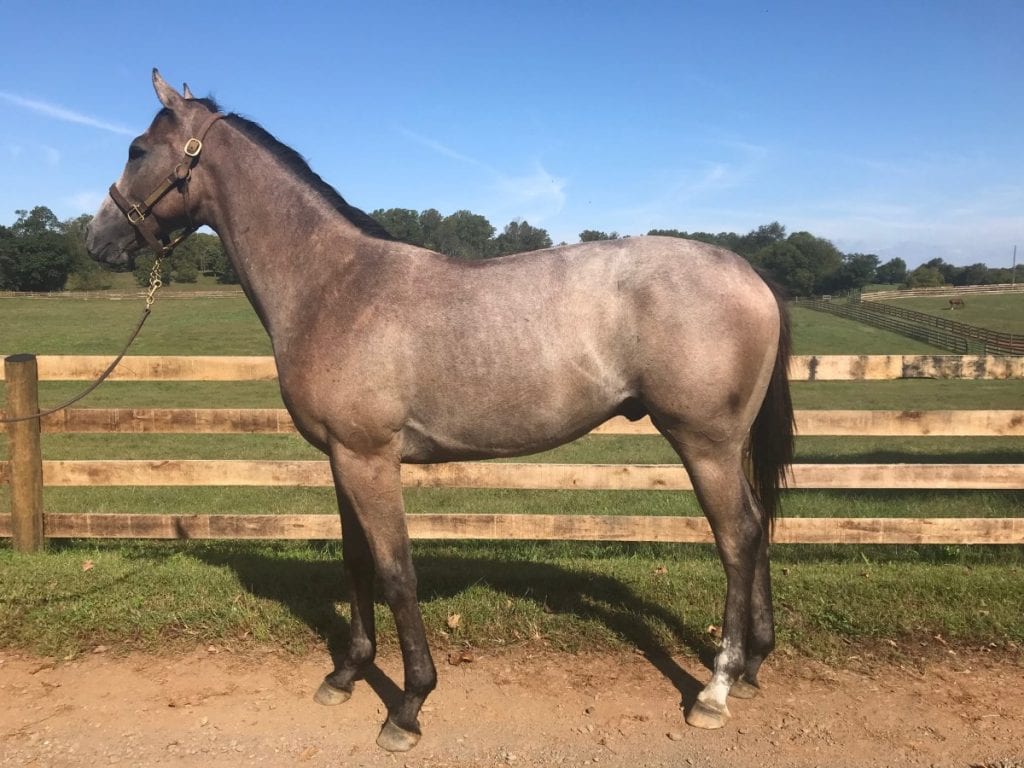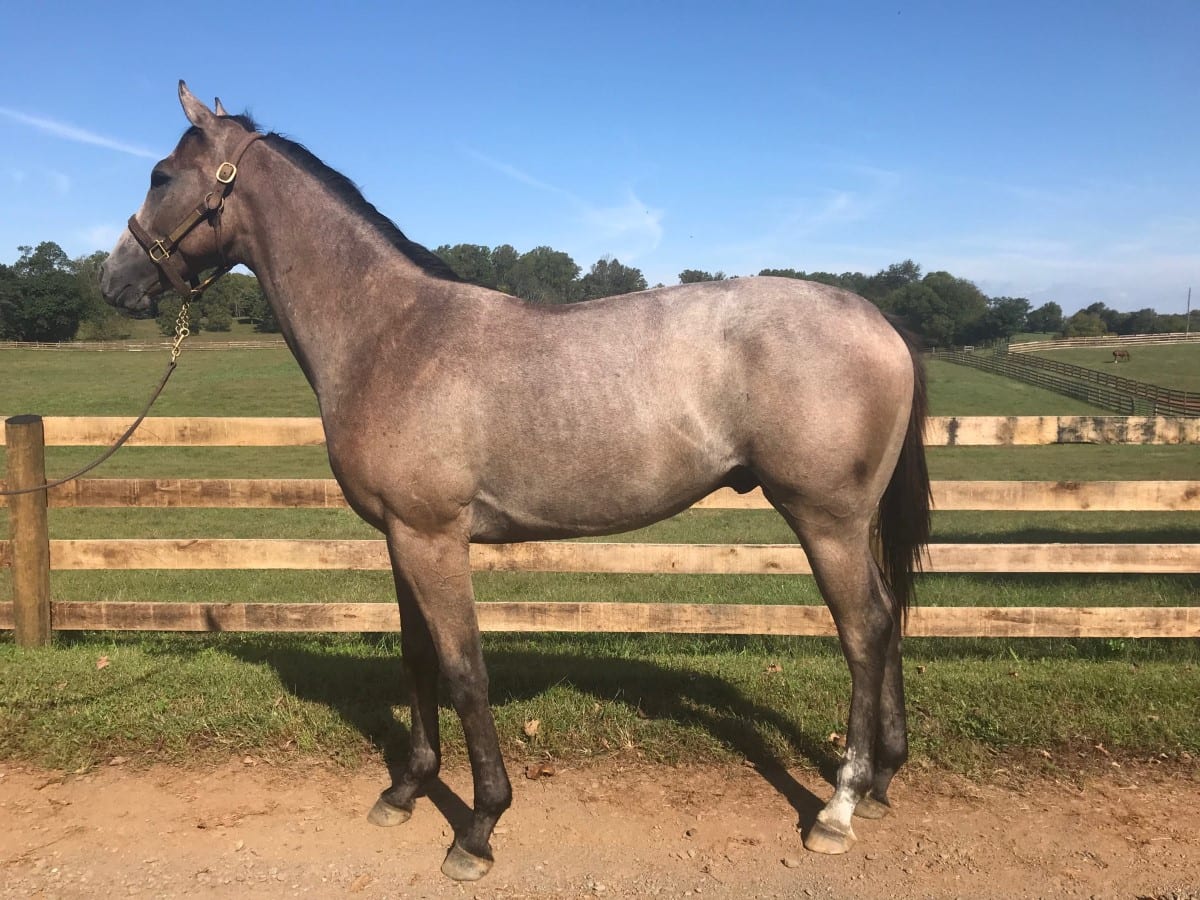 Nick Hahn

September 3, 2020
In Kentucky, many thoroughbred farms are showplaces, making for wonderful equine scenic drives.
In Virginia, on the other hand, the tendency is for thoroughbred farms to be located at the end of rustic gravel roads, tucked away in hidden hollows, off the beaten path.
But seclusion doesn't make these farms less ideal, especially for Kentucky Derby hopeful, Ny Traffic, who spent much of his time as a yearling in a nook of the Piedmont's Southwest Range at Spencer Young's Sunny Dell Farm.
"It's paradise valley to us," commented Young. "It's the water and the grass that makes a difference. I've always had that feeling about this place."
With a visit to Young's farm in Barboursville, Virginia, it's easy to understand how he may know more about horses than people. Located near the end of gravel road, Sunny Dell breathes peace to the young horses that reside in the barns and fields at the toe of a wooded Blue Ridge backdrop. Make sure to use your GPS to get there.
Removed from Thoroughbreds 16 years, Young returned to raising them in 2018 as a participant in the Virginia Certified Residency Program, an incentive program that rewards Thoroughbred owners for bringing their horses to Virginia. Horses must be in Virginia for a period of six months prior to the end of their two-year-old year, and those that are certified earn their owners a 25% bonus whenever they win throughout the Mid-Atlantic.
The program was created to bring business to Thoroughbred farms that were on the decline. For Young, it brought his operation back from the dead. He'd removed paddock fences and was grazing cattle on the farm.
"I was with horses all my life, then I got out and got back in. It's a pretty nice thing," Young said. "This will be great. I get to play with Thoroughbreds again. The first year we had a small crop of horses that came in. We put up all new fencing."
Young took in about a dozen thoroughbreds that first year. One of them was Ny Traffic. Real New York City traffic couldn't have been farther away.
"Ny Traffic was one of the ones that came in. He was a nice horse. At first, he was a pretty immature horse. He wasn't any trouble, but a nice-looking horse and he kept growing into himself. He was really balanced and correct," recalled Young. "(Owner John Fanelli) kept him here until December before sending him to the trainer, which was nice. It gave him time to grow and run around here. He ran up and down hills. It helps a horse to develop when they get to run up and down hills."
Ny Traffic's stay at Sunny Dell was extended longer than the residency program requirement. Young believes the extra time assisted in the young thoroughbred's mental development as well as his physical development.
"Every horse has a different personality and you get to know the horse and understand what works best for them," he explained. "As much as you can get them out on the grass and running the hills, the healthier it is for them. This is their last hurrah, cause after they leave here, they go in training and stay in training for quite a while after that. Then they go racing. No more just having fun playing in the paddocks and the fields."
Fanelli bought Ny Traffic for privately after he was an RNA in the Fasig-Tipton Midlantic two-year-old sale in 2019. He is a NY-bred by Cross Traffic out of the winning Graeme Hall mare Mamie Rellly.
Ny Traffic broke his maiden in his second start at Parx Racetrack last October. 
"He wasn't bred where he'd be in the Derby. He was a $27,000 RNA," noted Young. "They sent him to Florida in December, and the next thing I know, he's winning races. It's exciting to have a horse from here that's going to the Derby…a lot of fun to have something like that."
A six-length win at Gulfstream Park in his first attempt going over a mile for trainer Saffie Joseph, Jr. captured moderate attention and his steady improvement in graded stakes company kept him on many watch lists.
Though he hasn't won since, he has been second or third in four consecutive graded stakes. In his last start in the Haskell (G1), Ny Traffic and jockey Paco Lopez rallied to within a nose of Authentic to finish second, and the Derby is a furlong farther.
Shortly after this year's Covid-rescheduled Kentucky Derby, Young will start seeing a seasonal influx of young horses to his "paradise valley," once seemingly implausible now a ritual. They arrive as weanlings and yearlings and leave ready to begin their jobs as racehorses.
"You have to handle them a lot — bringing them in and out — so they get all the experience," Young said. "So they don't have any problems later on, if they have issues, get it straight early on and take it out of them, so they're well-behaved on top of being free and running around the fields."
When it comes to working with thoroughbreds, it's never too young to start.
LATEST NEWS