OPINION: WHAT TIME IS IT?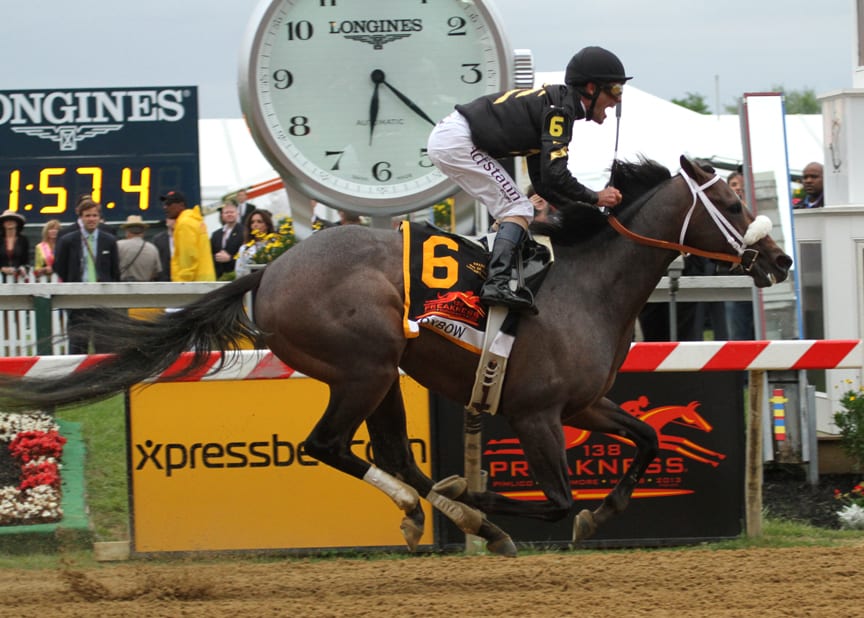 In the time since, Equibase has made improvements to the product, known as Gmax; acquired a major competitor in the timing marketplace known as American Teletimer, the company which timed races in Maryland for decades; and continued to add new tracks to its roster of customers.
The Gmax system, a joint project between Equibase and an English company called Total Performance Data, is in use at 10 tracks in the United States – among them Laurel Park, Pimlico, Penn National, and Colonial Downs – as well as Canada's Woodbine.
Despite all that, what is still a struggle is getting accurate final times.
And in a sport in which races are timed to the hundredth of a second, that's no small problem.
The Thoroughbred Daily News reports that at Del Mar, a Gmax track, all turf races since August 2 have been hand-timed because the system was continually recording inaccurate times. It also notes that speed figure makers, like Andrew Beyer, have turned to hand-timing races at Gmax tracks off a television or computer screen, believing these times to be more accurate than those that Gmax generates.
There's no question that the Gmax system, which is based on global positioning system (GPS) data, provides more data than traditional systems, which essentially provide only the time of the leader at each point of call and the finish of a race. Gmax is able to provide individualized data for each horse in terms of time and distance traveled. That opens up all sorts of possibilities in terms of better data, improved graphics, and in-race betting.
When asked, the company's defense focused on these benefits. But it missed the mark.
"Timing races is just a very small part of the GPS offering," Equibase president Jason Wilson told the TDN. "… We want to help racetracks produce live data that will drive wagering innovations so that horse racing is ready to compete in a much more competitive landscape when sports betting takes off in the U.S."
This is incorrect. Timing races is not merely one small part of what a timing system does. It is the threshold factor – the one thing it must get right.
When The Racing Biz reviewed Gmax data last year, it found its times were off by 0.26 seconds per race, on average — a bit more than a length. Does that matter? With a bit more than a length, Smarty Jones would have been a Triple Crown winner, and Zenyatta an undefeated two-time Breeders' Cup Classic winner. (And that's to say nothing of all of the bets I might have cashed).
All of the bells and whistles are simply that – bells and whistles – and of little value if the core data is itself unreliable.
Horse racing has – and to some extent always will have – transparency challenges. How fit is a horse coming into a race? Was that workout with a 106-pound apprentice rider up, or a 150-pound trainer? Does a trainer really want to win today or is this race a step towards something else?
But as much as these often will remain unknowables, final times shouldn't. They're too important to the betting public. And it's safe to say virtually all bettors will take accurate timing of races over fancy graphics and whiz-bang data every day of the week.
LATEST NEWS