Spa selections 2020: Saratoga picks August 15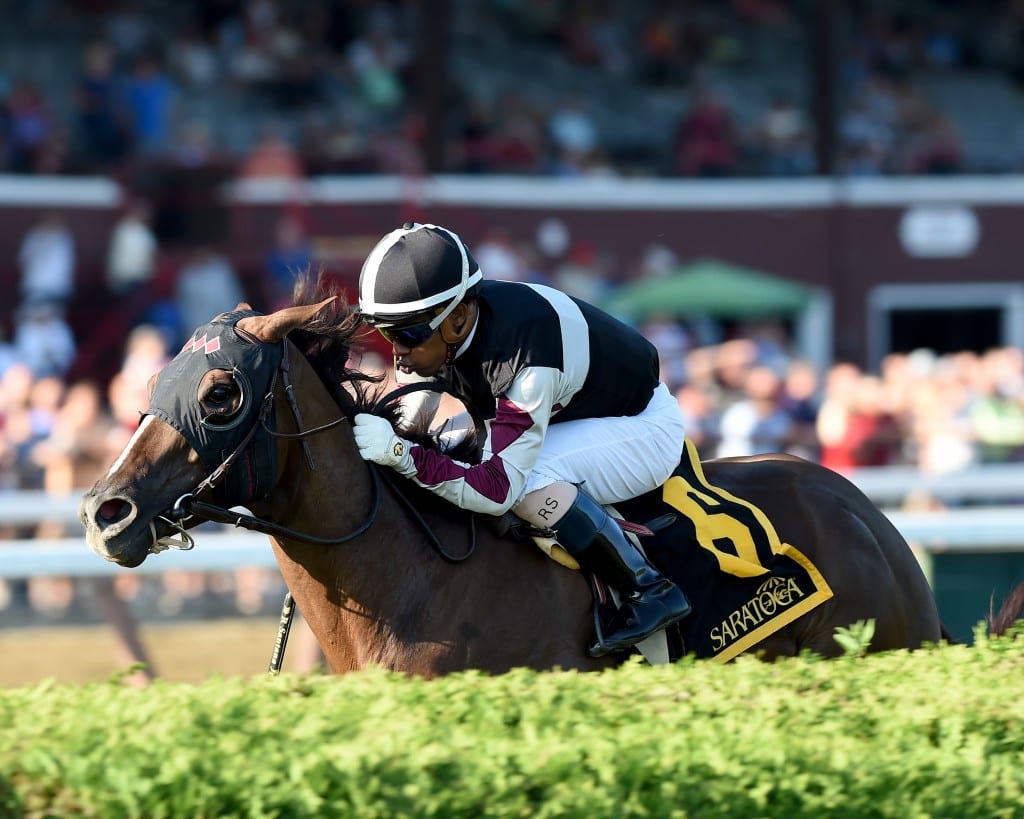 sas.cmd.push(function() { sas.render("71428"); // Format : 728x90_RON 728x90 });
Ginger N Rye won the 2017 Smart N Fancy Stakes at Saratoga. Photo by Chelsea Durand/NYRA.
by Joseph Aiello
In Spa Selections, Saratoga on-site correspondent Joseph Aiello provides Saratoga picks for a handful of key races at Saratoga, including all of the exciting stakes action!
Race 7 – Alw 64000n1x
1. #6 Mo Ready (6-1) – Had some troubles last time out but still finished strong and keeps Jose Ortiz for Todd Pletcher
2. #11 Jack the Cat (8-1) – Gets a tough post draw, but should be a good price and has been putting in solid efforts including a good second last time out
3. #2 Sanctuary City (9-2) – Jimmy Jazz may find a way into the money and will be better value, but this colt has been running well although could use some pace to close into
Race 8 – Saratoga Derby Invitational Stakes
1. #4 Domestic Spending (6-1) – Could justify anyone winning in this race, but this Klaravich and Brown entry was closing well on Decorated Invader last time and gets added distance
2. #5 Gufo (9-2) – Velazquez rides for Clement over Pletcher's talented but lightly raced Colonel Liam, and this colt has shown a strong closing kick
3. #2 Decorated Invader (7-5) – Is vulnerable here at this longer distance, but still the one to beat with Joel Rosario and a perfect three for three this year
Race 9 – Grade I Alabama Stakes
1. #2 Spice is Nice (3-1) – Running style suggests this filly should be sitting off of the leaders Crystal Ball and Swiss Skydiver with a chance to take over if they tire in the stretch
2. #5 Swiss Skydiver (1-1) – Clear cut favorite who gets class relief after losing against Art Collector last time out, but will have to handle Crystal Ball early and this longer distance
3. #1 Envoutante (8-1) – Has Jose Ortiz who has won the last three Alabama Stakes, and he or his brother Irad may find a way to make a closing move with their runners
Race 10 – OC 40000n2x
1. #1 Maxwell Esquire (5-2) – A Rosario and Clement entry that will likely go off as favorite and will seemingly get the perfect trip here with plenty of pace setters to run at
2. #2 Shiraz (4-1) – Has changed to more of a stalking/pace setting runner, and with two wins in his last two tries, can sit off New York's Finest and Bustin Shout here
3. #9 Bustin Shout (6-1) – Breaks a little more consistently than New York's Finest and will need to be sent early from a wide post, but has the ability to wire this field if he gets away early
Race 11 – MC 40000
1. #6 Michael's Bad Boy (7-2) – Has been close in two tries this year and should at least close into the money with Manny Franco
2. #4 Bricco (5-2) – Has improved in every start and keeps Luis Saez who may try and be aggressive here with Mommie's Jewel and others looking for an early lead
3. #3 Brickyard (15-1) – A bit of a reach, but could be overlooked and may appreciate the distance stretch after only losing by two lengths last time out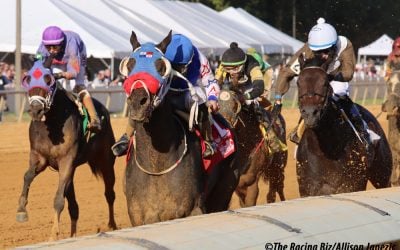 We provide full-card picks and analysis for this afternoon's races at Laurel Park.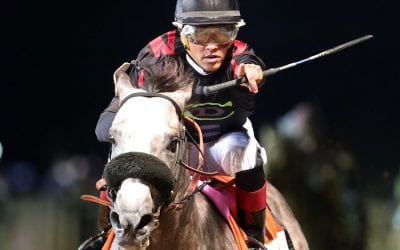 We've got Charles Town picks and preview today as the track presents its Friday card!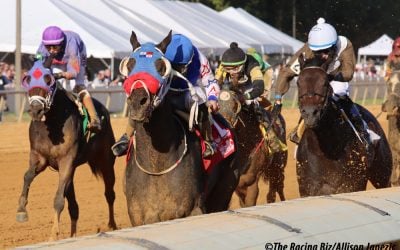 We provide full-card picks and analysis for this afternoon's races at Laurel Park.