JOCKEY VICTOR CARRASCO OUT WITH INJURED ELBOW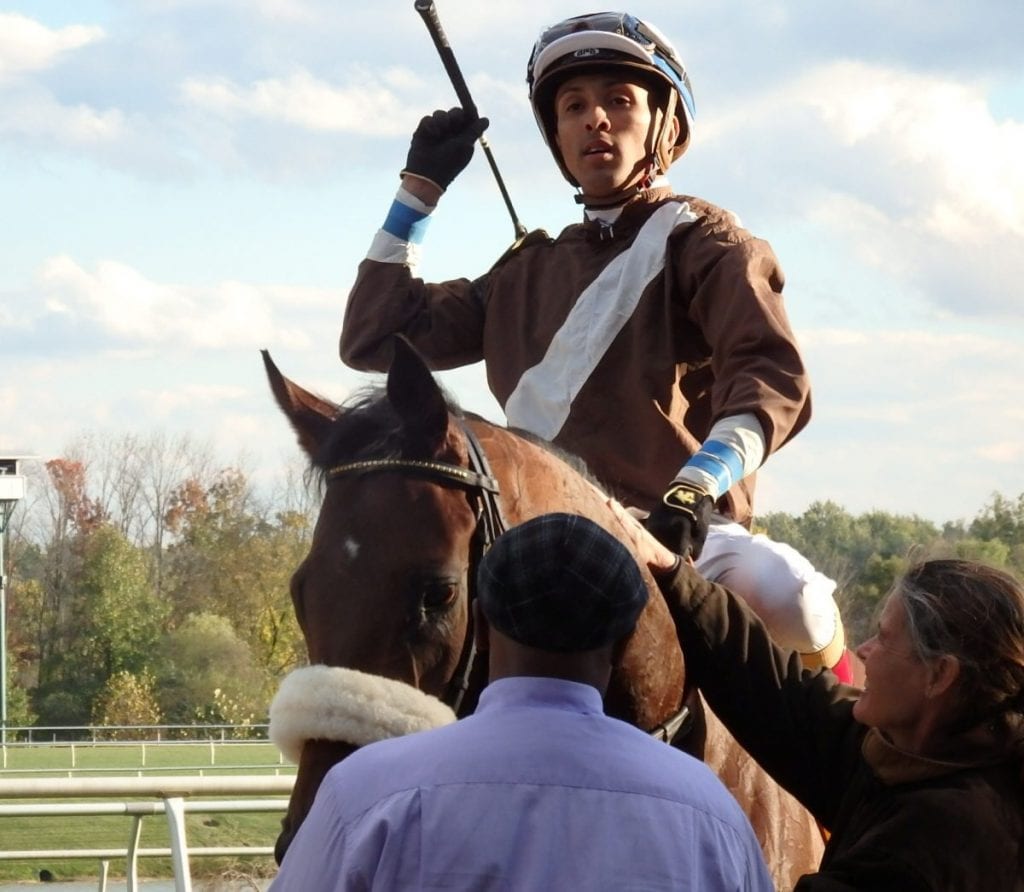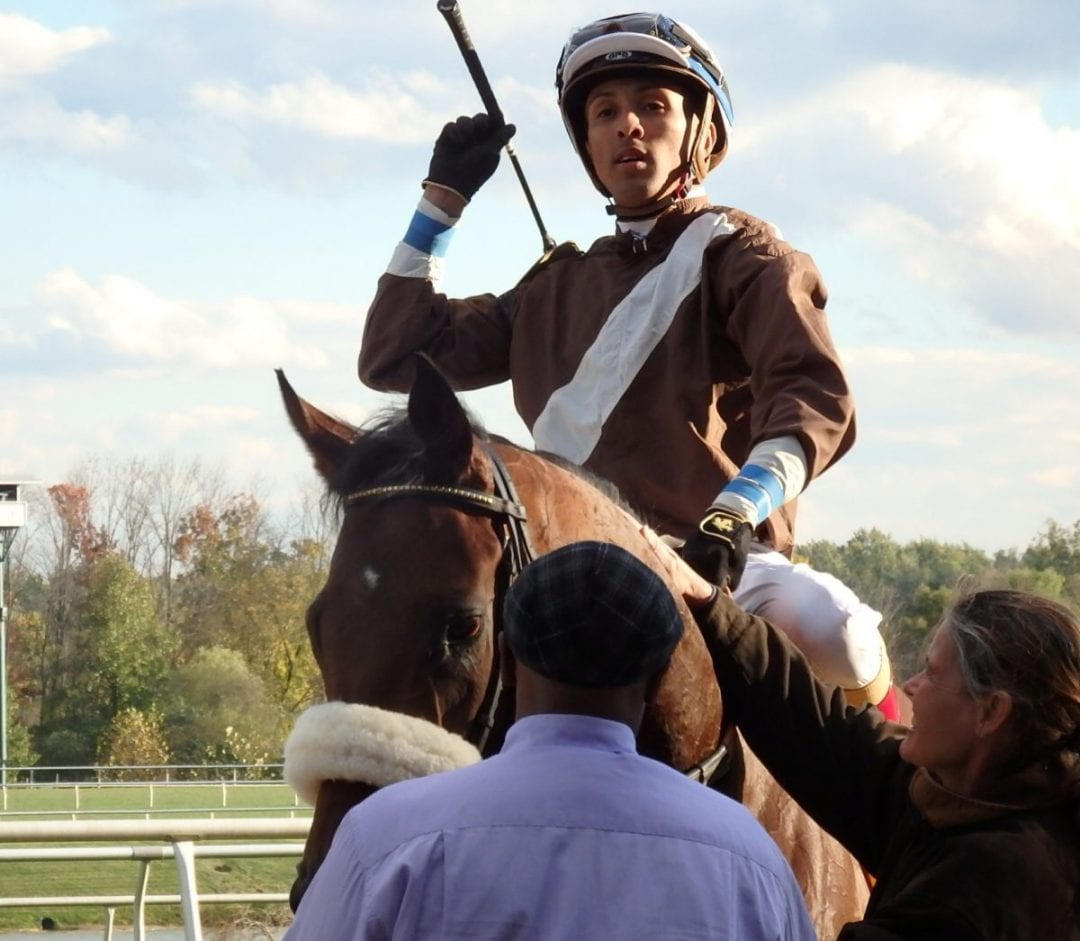 Frank Vespe

July 21, 2020
Victor Carrasco will miss six weeks with a right elbow injury sustained July 17 at Monmouth Park when his mount flipped in the gate, the jockey said on social media.
"Add another 6 weeks into the sideline days of my career," the 28-year-old jock tweeted afterwards, adding the hashtag #Illbeback.
Carrasco, who won the 2013 Eclipse Award as top apprentice rider after winning 215 races, has been a mainstay, primarily in Maryland, throughout his career. But he's also been bitten by the injury bug several times; after having over 1,000 mounts in each of his first four years, he's had fewer than 700 in each of the last three years.
The most serious of those came in 2017 at Delaware Park, when he broke the tibia and fibula in his right leg in a nasty spill that sidelined him for nine months. He had earlier also missed time in 2015, 2016, and earlier in 2017.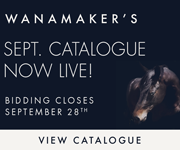 Earlier this year Carrasco recorded the 1,000th win of his career. Carrasco shifted his tack to Monmouth Park this year for the first time in order to "challenge myself," he said. The meet got off to a bit of a slow start for him; he'd posted one win from 24 Monmouth starts prior to his injury, with earnings of $80,650.
But things had been looking up, as he had been scheduled to ride three runners Friday and another seven on Haskell day July 18. That included three mounts in the day's stakes.
"God has a plan for me. Gotta stay positive even when things are not going the way I tho' they would," Carrasco tweeted.
LATEST NEWS