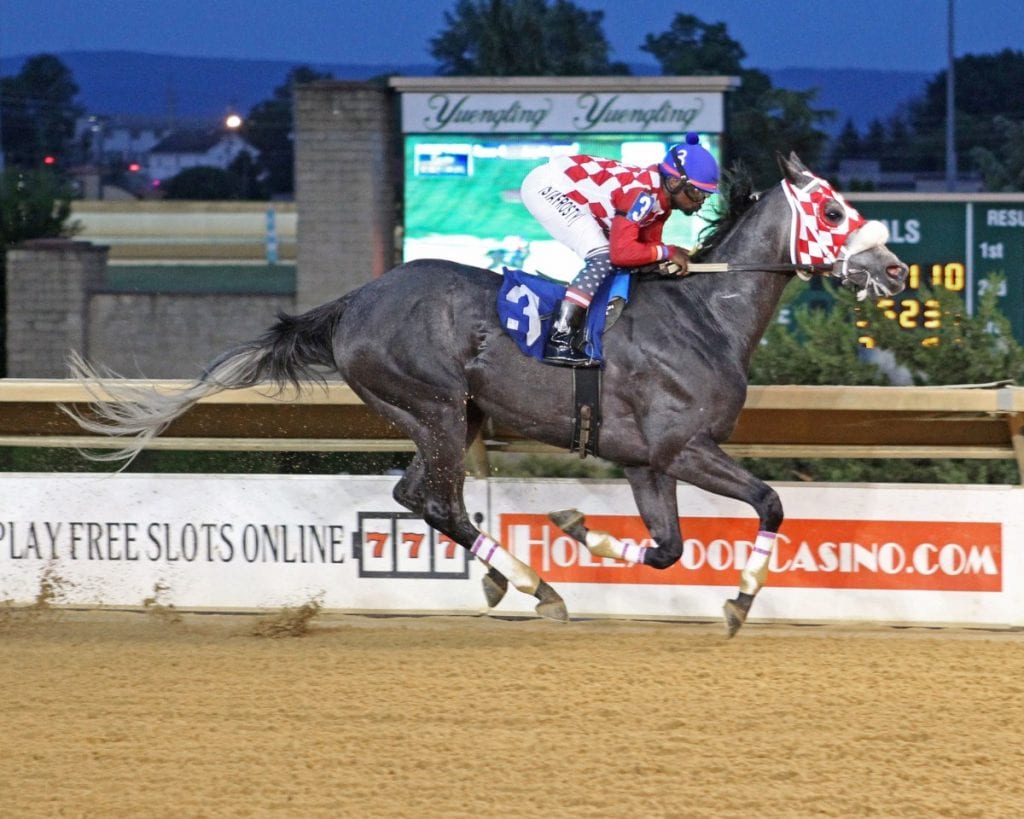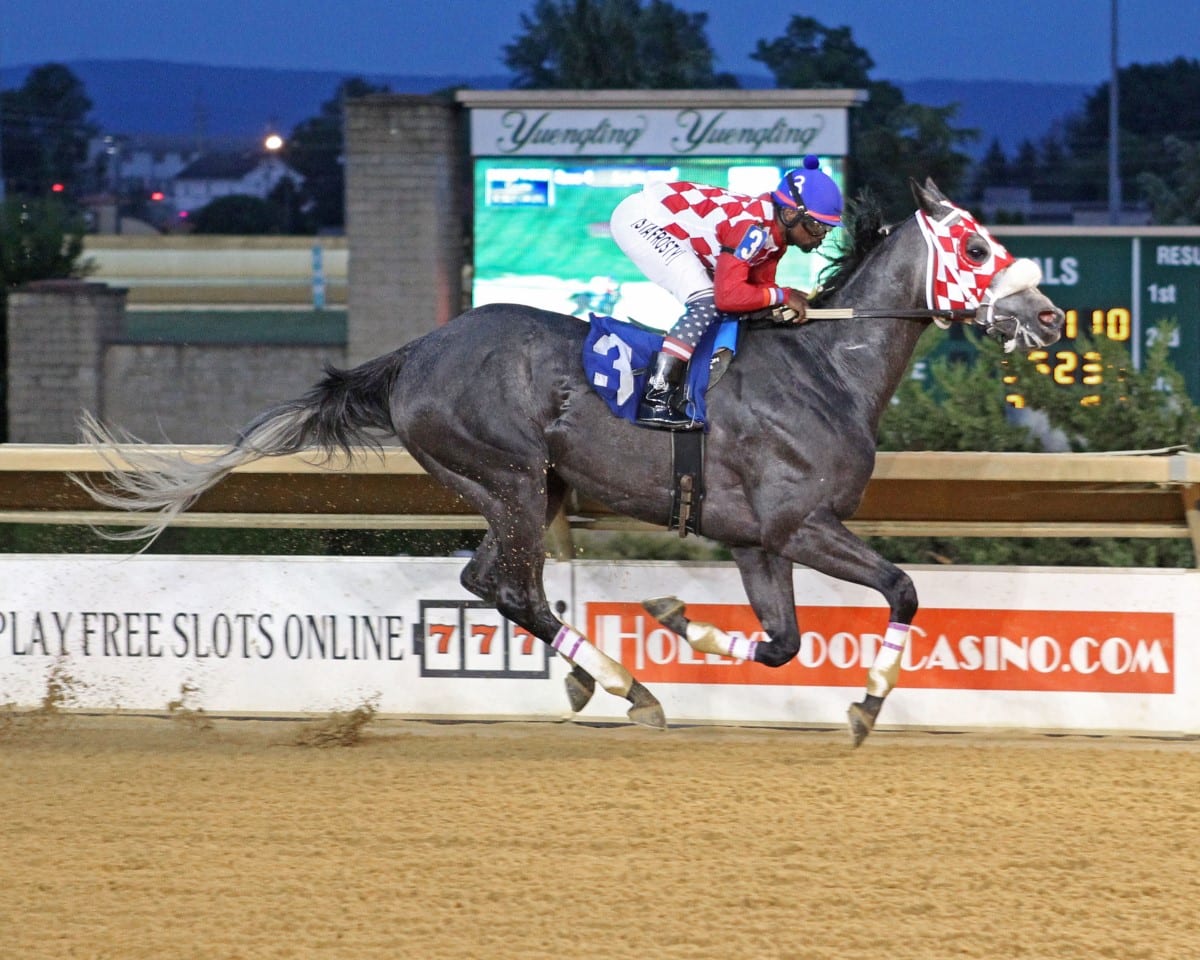 Virtually since his youthful days of hanging around with his father, Avon Thorpe, an assistant to Hall of Fame trainer King T. Leatherbury, Darius Thorpe knew that he wanted to spend much of his time at the race track. And these days, Thorpe is making a name for himself as the regular rider of one-turn sprint specialist Dr. Feelgood for trainer Crystal Pickett.
Thorpe, 25, booted home his first winner – with just his second mount — at Penn National in September, 2014 and is now nearing 250 in his career. He has been aboard Dr. Feelgood for all 13 of his career starts for Pickett and owner Jill Daniel, steering the five-year-old Fiber Sonde gelding to 11 wins and nearly $235,000 banked along the way.

On July 4, Thorpe rode Dr. Feelgood to a two-length score in a one-turn allowance for older sprinters, getting the 4 1/2 furlongs in 51.68 for his eighth win in as many attempts at the one-turn dash distance.
"I remember when Crystal first told me that she had a good horse for me to ride," Thorpe said. "She wanted me to ride Dr. Feelgood, and we've been together ever since. He's a big horse, but he comes out of the gate quick. When he feels another horse alongside him, he just wants to take off. But I try to keep him calm and save him for the quarter pole. If they haven't headed him by then they're not going to get him. He's been really special for me."
Pickett has been impressed with the way that Thorpe has handled Dr. Feelgood in his races and morning workouts. Dr. Feelgood could be pointed for allowance races later this month and on West Virginia Derby Day at Mountaineer Park before aiming for the same pair of one-turn stakes he won last year, the Last Enchantment and the West Virginia Dash For Cash.

"Darius gets along with him great," Pickett said last Saturday. "He fits him like a glove… There's another race for him here later this month and then we might go up for that allowance race at Mountaineer Park on West Virginia Derby Day. I know wherever he runs, Darius is going to be there to climb aboard him."
Dr. Feelgood won at first asking with Thorpe aboard in a one-turn maiden special weight race for state-bred three-year-olds on May 25, 2018, prevailing by five lengths in 52.74 as an overlooked 7-1 shot. He won his next three starts, including the $50,000 Robert Leavitt Memorial, before running second in an allowance race. Following a lengthy respite, Dr. Feelgood won four of five starts last year, including both the Last Enchantment Stakes and West Virginia Dash For Cash.
"He won his first four races and won the Leavitt and that was his first stakes win and my first stakes win," Thorpe said. "Then last year he was really good in the 4 1/2-furlong races. He won two more stakes last year and then he won the It's Only Money Stakes earlier this year. He's usually pretty good in the gate. I just try to keep him as relaxed as possible. He's got so much natural speed."
Thorpe, one of the few African-American riders, is known as an amiable sort. He's maintained that demeanor even in light of the protests that have dotted the landscape in cities across the country the past six weeks, Not one to address politics or social issues much publicly, Thorpe has focused on carving out his career as a journeyman jockey.
He credits hard work and his fellow riders JD Acosta, Trevor McCarthy and Victor Carrasco for the progress he has made during his first five years as a professional jockey.
"I just go out there each morning and work hard and come back at night and ride the best way that I can." Thorpe said.
Thorpe played football and wrestled in high school and that's when he unveiled his other trademark: colored contact lenses. Thorpe has worn nearly a dozen different colored lenses, many of which are designed to match his riding silks.
"I started doing it in high school to try and intimidate my opponents," said Thorpe, who galloped Ben's Cat on several occasions for Leatherbury. "They would look into my eyes and think I was crazy. I just try to match my lenses with my colors. On Pink Ribbon night I'll wear pink lenses. I probably have 10 or 11 different colors to wear."
LATEST NEWS