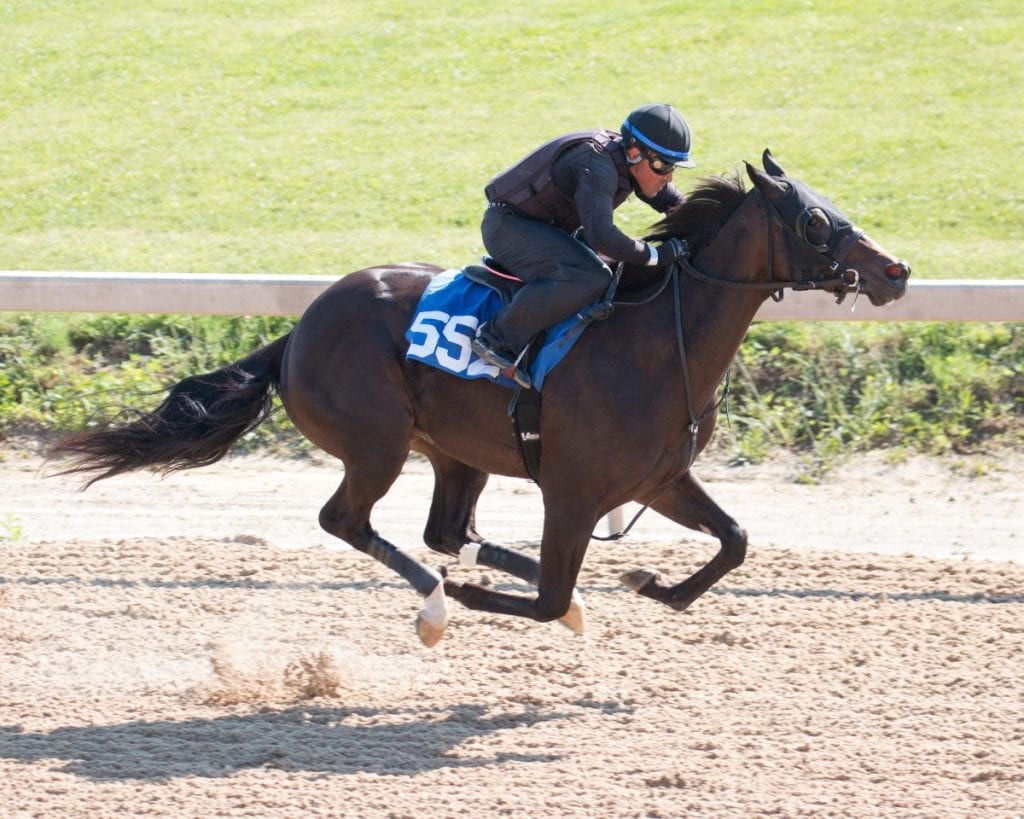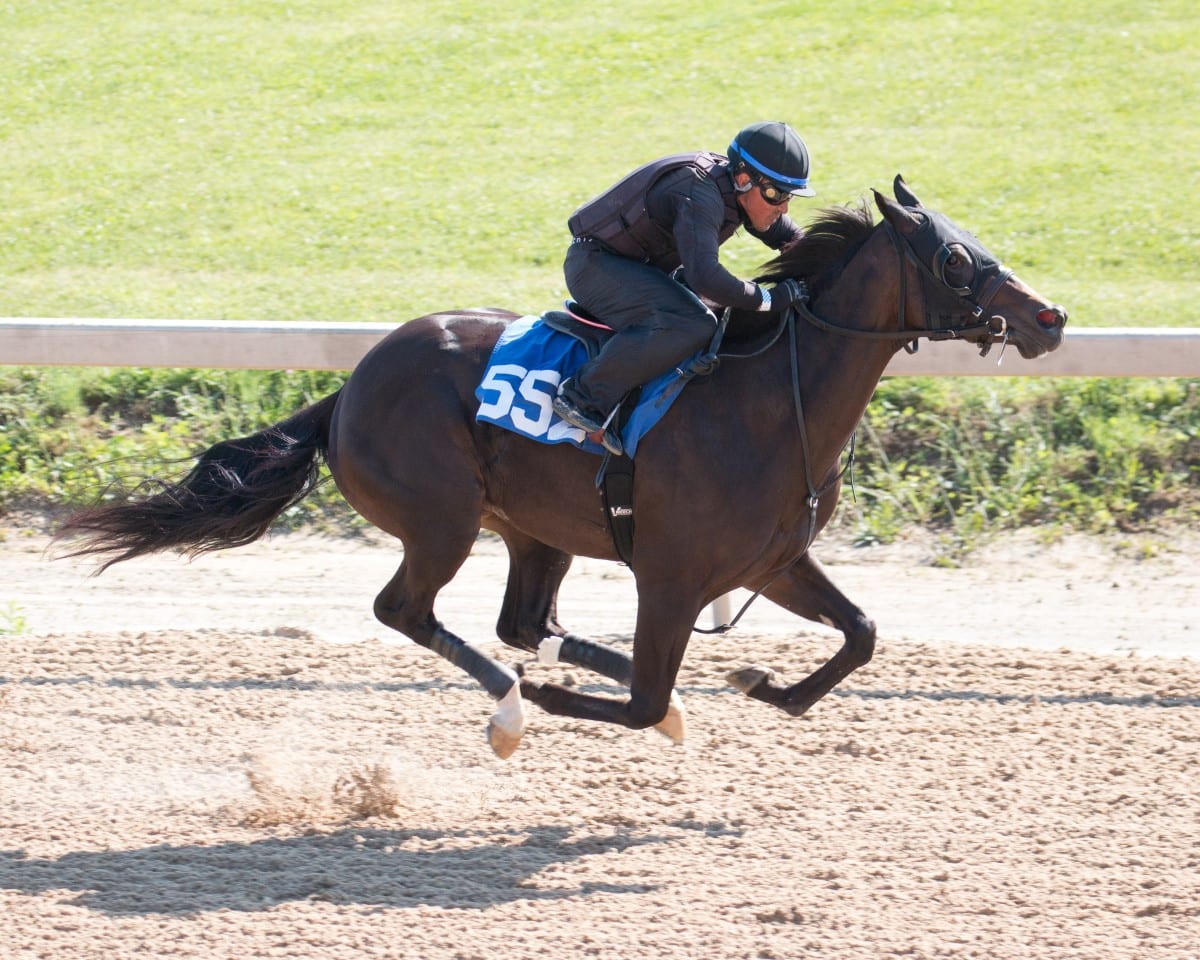 Prior to the sale, our Linda Dougherty identified nine Hips to Watch at this week's Fasig-Tipton Midlantic Sale, from Hip 50 to Hip 552.
How'd they do? The answers:
Hip 50 – The Pennsylvania-bred filly by Uptowncharlybrown – one of just a few by that sire to go through the ring – brought a top bid of $65,000 from Thomas Swales, IV. She's the first foal out of a winning Cowtown Cat mare and breezed an eighth in 10 1/5 seconds.
Hip 151 – The gray son of Liam's Map posted the fastest quarter-mile move of any of the juveniles, zipping the distance in 20 4/5 seconds. He brought a winning bid of $325,000 from Cool Breeze Racing.
Hip 173 – A Maryland-bred filly by Upstart, this miss is out of the stakes-winning Pure Prize mare Plum. She was one of the stars of the sale's first session, bringing a top bid of $400,000 from Sallusto/Albina as agents – the fourth highest sale of the day – after working 10 seconds flat for an eighth.
Hip 286 – A chestnut Bourbon Courage filly who's a half-sister to five winners, this horse worked a quarter-mile in 21 1/5 seconds and garnered a winning bid of $135,000 from William Sparks.
Hip 359 – Hip 359 and Hip 389 (below) are from the same female family, as their dams are half sisters. This brown Maryland-bred filly is a half to two stakes horses and worked an eighth in 10 1/5 seconds. Consigned by Julie Davies as agent, she fetched a top bid of $175,000 from Cash Is King LLC.
Hip 389 – Hip 389, a daughter of Twirling Candy, has a big female family behind her: she's a half-sister to two winners, and her dam is a half to three stakes horses. This miss worked in 10 seconds flat and was sold to Dennis O'Neill for $270,000. She was consigned by Grassroots Training and Sales.
Hip 505 – A son of promising young sire Fed Biz and a half-sister to four winners, this filly out of an unraced Awesome Again mare turned some heads when zipping an eighth in a sale-topping 10 seconds flat. She garnered a top bid of $75,000 from Butch Reid as agent and was consigned by Crane Thoroughbred Services as agent.
Hip 512 – By young sire Wicked Strong, Hip 512, a chestnut colt, brought a top bid of $97,000 after working a quarter-mile in 21 1/5 seconds. A half brother to the stakes-placed E Rated, he is out of the winning E Dubai mare E Classic and comes from the family of the champion Housebuster. He was consigned by Wavertree Stables, Inc. and purchased by Reddam Racing LLC.
Hip 552 – The catalog page told you that Hip 552, a Dialed In filly, would probably bring some serious coin. It didn't hurt that she tied with 11 others for the fastest eighth of a mile at 10 seconds flat. The filly, a full sister to the graded stakes-placed Chalon, was consigned by SBM Training and Sales as agent and brought a winning bid of $310,000 from Lauren Carlisle as agent.
All told, the nine hips on the watchlist generated $1,852,000 in gross sales. The average for the nine was $205,777. Gross sales for the two-day event were more than $23 million, with an average just shy of $78,000.
LATEST NEWS