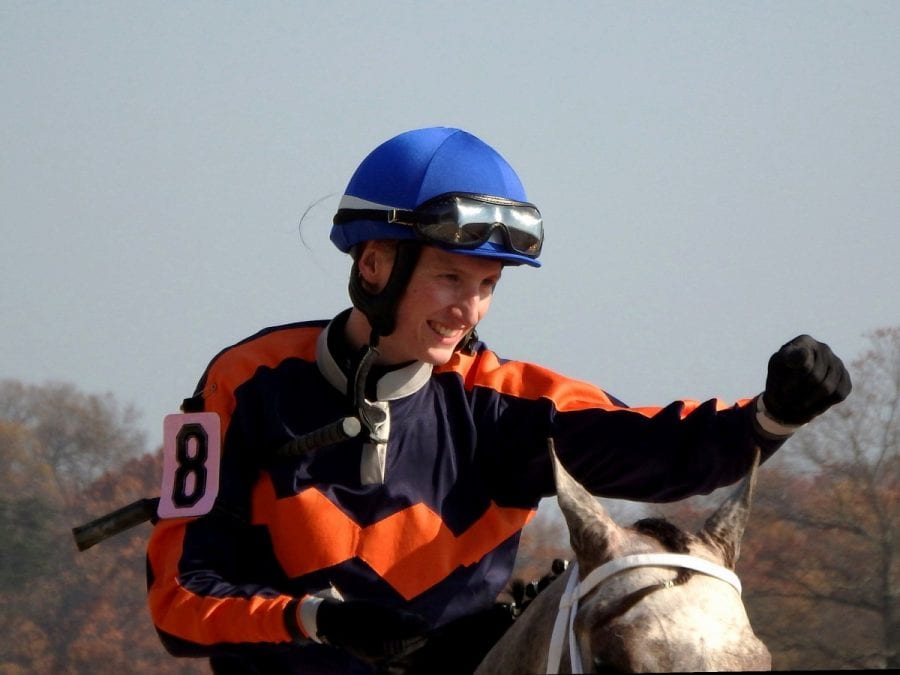 Champion jockey Trevor McCarthy swept the late daily double on a pair of Jamie Ness-trained horses to complete a four-win day Saturday at Laurel Park.
McCarthy, 26, split horses at the top of the stretch and went on to win with favored It's a Journey ($4.40) in Race 10, then came with a rally on the far outside to edge Lucky Ramsey and 10-year-old Chocolate Ride at the wire aboard Minister's Strike ($15) in Race 11.
Earlier on Saturday's program, McCarthy finished first with Cal Lynch-trained Eloquent Lady ($5) in Race 3 and Anima Gemella ($6.80), racing first time for trainer Graham Motion, in Race 6.
Minister's Strike, owned by Ness' Jagger Inc., earned his ninth career win in the finale, a 1 1/16-mile starter optional claimer for 3-year-olds and up on the Kelso turf course. The 6-year-old son of champion English Channel, who went 4-for-8 in 2019, emerged from a three-way photo finish on top.
"He kicked pretty good for me at the top of the stretch when I pulled him out, and I just stayed right on Chocolate Ride's heels the whole way. He was the horse to beat. I just was following him every single step," McCarthy said. "This horse has been such a warrior. We had such an awesome year with him last year. He's a huge barn favorite, my favorite. Usually he doesn't love this kind of ground, but he showed how much of a warrior he is and how much class he's got. He gave it all he had today."
Represented by agent Scotty Silver, McCarthy is an 11-time meet titleholder in Maryland and the state's four-time leading rider (2013-14, 2016, 2019) who has dominated since returning to the circuit full-time in the fall of 2018.
"It was a great day. I'm super happy. I just want to thank everybody – Graham and Cal and Jamie for the double. Everything went really smooth, so I was very happy with the day," McCarthy said. "My agent is doing a great job and it was just one of those days. Everything just kind of clicked. I was very privileged to ride some nice horses today and everything worked out well."
LATEST NEWS