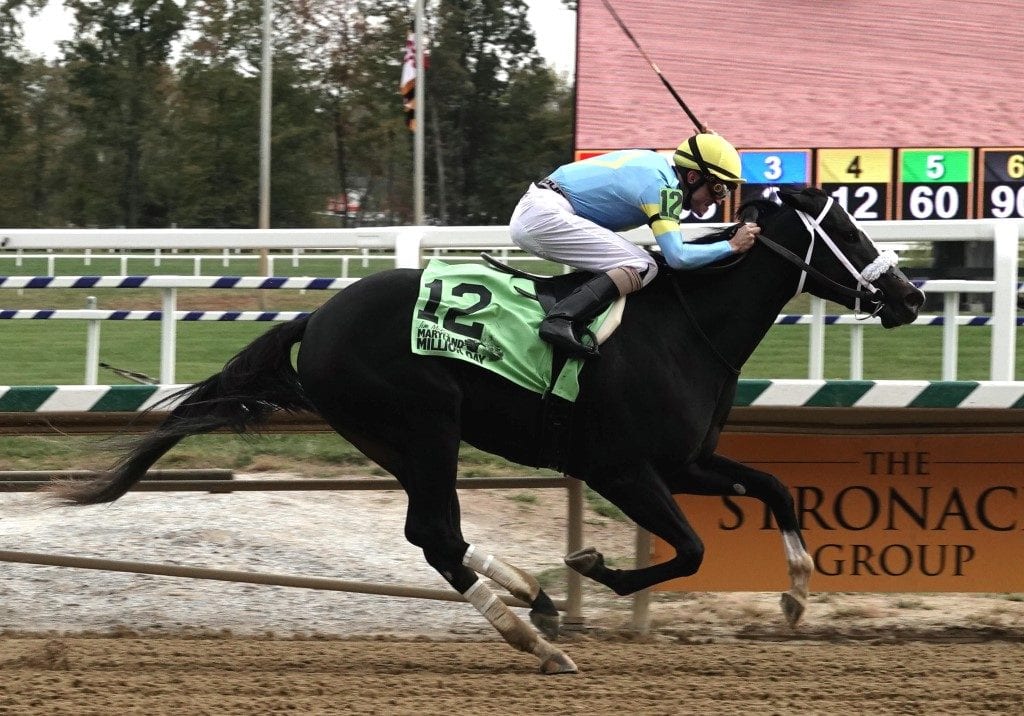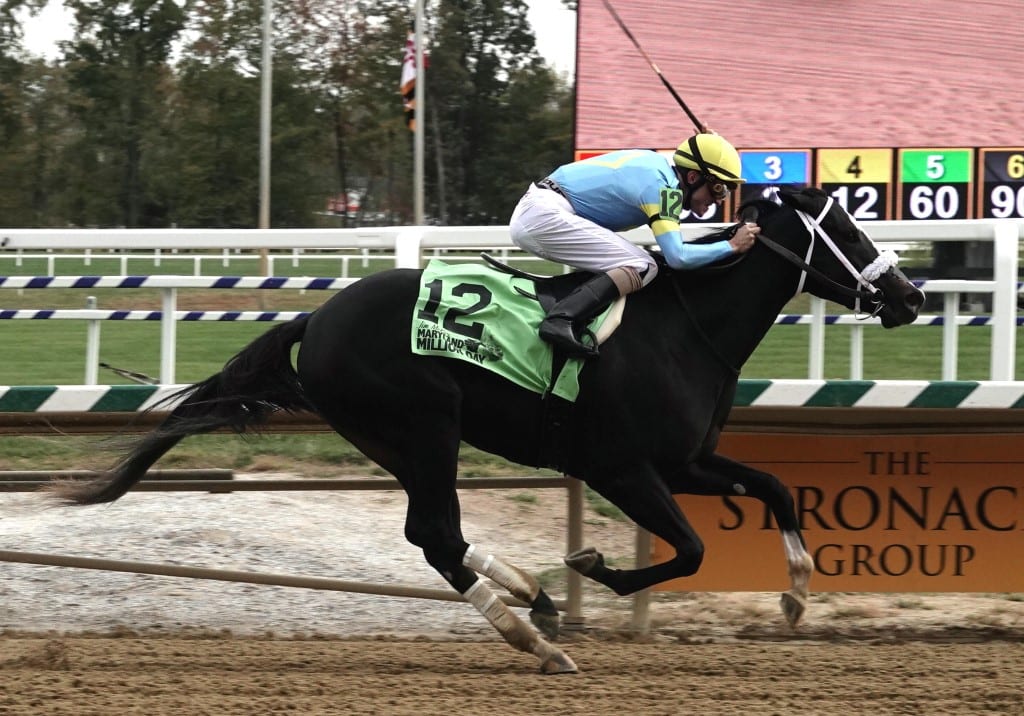 Rebounding off a disappointing start to the season with one of the best races of her career, multiple stakes-winning 3-year-old filly Hello Beautiful is expected to take a step up in competition for her next start.
Laurel Park-based trainer Brittany Russell said Madaket Stables, Albert Frassetto, Mark Parkinson, K-Mac Stable and Magic City Stables' Hello Beautiful earned a shot at a graded-stakes following her 8 ¼-length allowance romp June 20.
"I'm going to talk to the guys. We're going to definitely give her at least six weeks. She deserves it. Last year we spaced her races out pretty well and she really responded to that. We'll just see what the schedule looks like and how it fits timing-wise," Russell said.
"I think we'll try and find something in graded company and see if she can step up outside Maryland. You're only 3 once, and if she's good we might as well take a shot soon," she added. "It's exciting to have one that we feel like we can do big things with."
Her regular rider, Russell's husband Sheldon Russell, hustled Hello Beautiful to the front for the six-furlong sprint and the dark bay or brown daughter of Golden Lad did the rest, keeping Fifteen Royals at bay through a half-mile in 45.85 seconds before opening up by five lengths at the head of the stretch. Despite being geared down approaching the wire, Hello Beautiful finished up in a sparkling 1:09.88 over a sealed, sloppy main track.
"She likes to run on the engine early on, so I wanted to make sure I got the good break," Sheldon Russell said. "As soon as she gets in front she pricks her ears, and I just felt like she traveled nicely in my hands. I was never really worried, but it was nice for her to show that she's improved and she's trained on. Hopefully she stays healthy and we can have some fun with her this year."
Bred in Maryland by Ellen Charles' Hillwood Stable, Hello Beautiful got a belated start to the year, first by design and then extended by the coronavirus pandemic which paused live racing in Maryland for 2 ½ months until late May. Anxious to get her going, the connections tried a 5 ½-furlong sprint on the grass June 1 where she ran seventh, the worst finish of her career.
"I don't really know what the options were for races, but Brittany opted to give her a run on the grass and I was just maybe a little too confident," Sheldon Russell said. "I know it was short back and I know a couple people were worried about that, but she came out of that turf race like she hadn't even run. We worked her last week, she put in a bullet workout, and we had no options but to run her. Brittany and her team had her ready."
For the effort, Hello Beautiful earned a 94 Beyer Speed Figure, second only to the 95 she was assigned following her 11 ¾-length score in the seven-furlong Maryland Juvenile Filly Championship Dec. 7 to close her 2-year-old campaign. She won the six-furlong Maryland Million Lassie one start earlier in her stakes debut.
"There's high expectations naturally after her 2-year-old year, and we kind of got off on the wrong foot with the turf race. You just had to toss that and just have to forget that that's even on her page now. It was one of those things where we wanted to see her [rebound] that so we know how to move forward," Brittany Russell said.
"She was the most proven one of the bunch so she should win like that, given her 2-year-old races. So, seeing that was a bit of a relief. You feel like we have the same filly and she's taken a step forward, which is what you want to see as a 3-year-old," she added. "She ran a big number, too. That's encouraging. That makes us feel like now we can try something bigger."
The allowance win was the fourth victory from eight starts for Hello Beautiful, who was serenaded through the stretch by Maryland Jockey Club announcer Dave Rodman's call: "Here she is … a thing of beauty! Hello, beautiful!"
Though the 1 1/8-mile Kentucky Oaks (G1) has been rescheduled for Sept. 4, Brittany Russell said the plans call for keeping Hello Beautiful going short and targeting some of the bigger sprint races.
Among the options is the Aug. 8 Test (G1) at Saratoga, contested at seven furlongs and coming seven weeks out from her most recent win.
"She's proven that she can go seven-eighths. Some of the better races are seven-eighths, the sprints, so I think we're just going to do that right now. It'll look good for her if we can get a big one, even if she runs second or third," Brittany Russell said. "With the Oaks being later in the year this year, you kind of hope that for some of them, that's their goal, so maybe the sprints will be off their radar. Hopefully things just work out for us."
Her trainer said Hello Beautiful exited the race in good order and would have a couple of easy days before going back to the track by mid-week. "We always go everything after they run just to make sure there's nothing jumping out at us that you wouldn't know until they go back to the track. She looked great," she said. "That's kind of why we decided to run her back as quick as we did from the turf race, because I walked her a couple days and took her out and just tried to give her a jog day and she was jumping out of her skin so much I turned around and galloped her, just to keep her happy. We'll just see what her energy level is like and let her tell us what she wants to do."
LATEST NEWS