Charles Town picks and analysis: June 20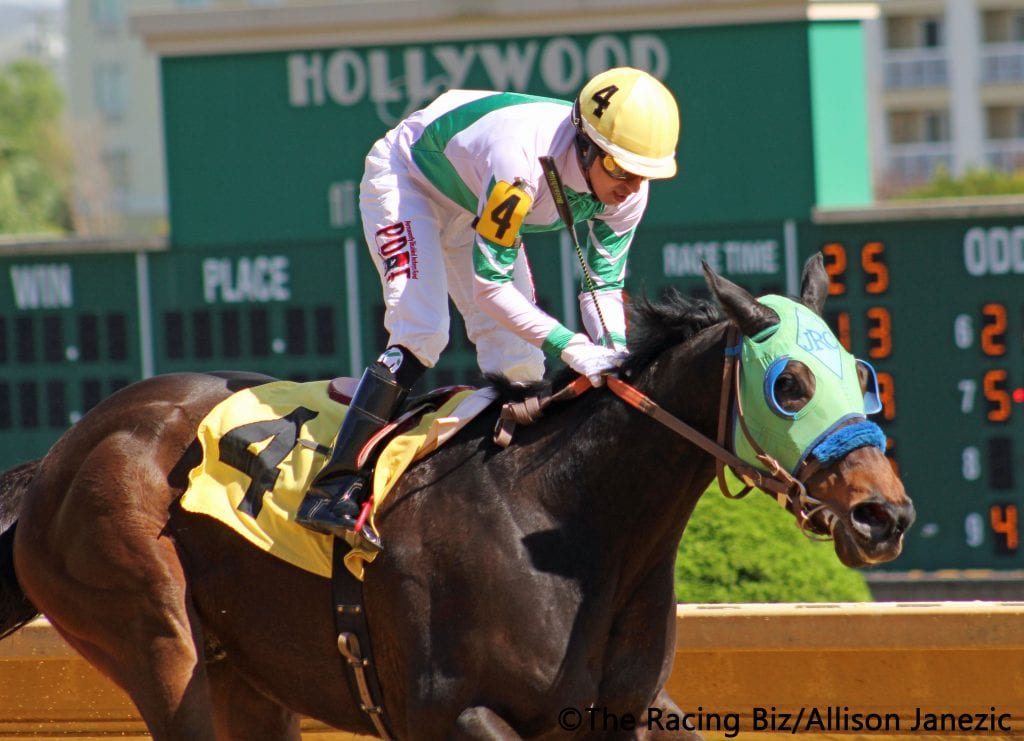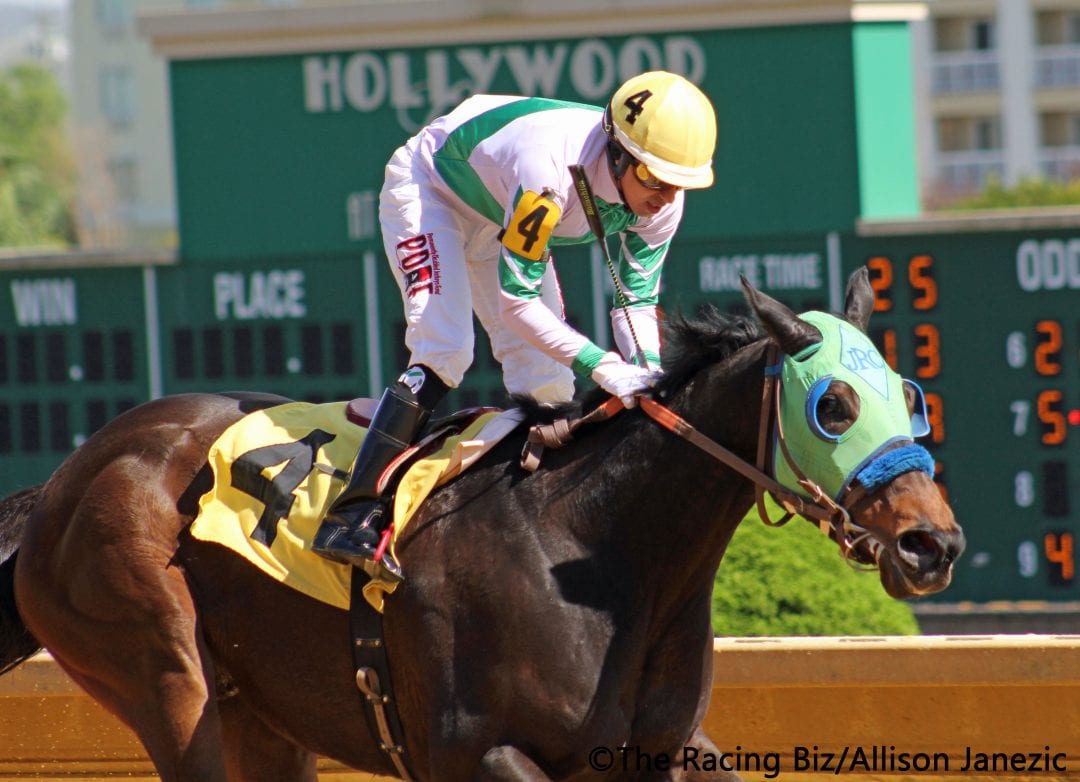 Photo by Allison Janezic.
RACE 1
6-2-3-5
Pretty good try under sub-optimal circumstances last time for #6 Tun Tun (4-1), who may control from the outside stall… Four-year-old first-timer #2 Mountain Express (5-1) rates consideration if for no other reason than several others don't… A.M. favorite #3 Stacksdenero (8-5) had a bunch of tries at the bottom at LRL, finds a lower bottom here in first try for new trainer and first since 10/19 – will take wait-and-see approach on mid-pack sort shortening up to 4 1/2…
RACE 2
7-6-4-2
If he's right, favorite #6 Awesome Fu (1-1) wins here – but that's the question, isn't it? Why is trainer Farrior dropping this one in for a nickel in his return to action after seven straight (including four wins) in starter company? Let's try to beat him with the perpetually hanging #7 El Emanuel (8-1), who led late last time going 9 furlongs, cuts back a bit today, and makes his third start off the bench. If nothing else, the value should be there…
RACE 3
3-6-5-4
First time out since December for the Kevin Patterson-trained #6 Cuttin Edge Tech (3-5). The six-year-old is a rocket ship out of the gate, but do note that in her last two starts going 4 1/2, she led early but stopped; her last two wins have come going a quarter-mile at MNR… Let's try #3 Miss Blue Dot (6-1) for the upset here, if she can get the jump on her rival from the inside…
RACE 4
3-4-2-8
Did the light bulb finally go on for #3 Sharp's Mission (6-1)? The five-year-old mare came home fast to dead-heat for the win last time out — the leader was stopping badly, which didn't hurt — for her diploma in her 20th try; do note that her two-back third came against the boys, and this tepid group might just give her a shot to double up…
RACE 5
9-1-4-7
Have a hard time thinking you'll get 6-1 on #9 My Lovely Girl (6-1), but if you do, grab it: she ran a big one in her debut, perhaps getting a bit discouraged late but still clearly holding second while well beaten by 1-9 Blip Says Bye, who'd been competing against much better at Oaklawn and who returned to win an allowance next time…#1 Willa (9-2) is a half to two stakes winners, by a sire (Will Take Charge) who has a national profile, and comes from the Runco barn, which wins 30% of the time with debut runners; she may want more ground than this, but she deserves a look here…
RACE 6
8-7-4-1
We'll take the chalk in here, as #8 Bacoli (3-5) is taking an appropriate drop to the bottom, makes his second start off the bench, and has figs that tower over these…
RACE 7
2-1-4-6
We're inclined to give another crack to #2 Rockstar Princess (8-1), who did the heavy lifting fighting it out with winner Brigantine Island last time; the speedy sort has better outcomes on her resume, and makes her second start off a long break here… Nice rally on the wrong lead last time for #1 The Better One (6-1), who'll be running late; she'll need to step it up to contend for the top spot, though, as her race was a full second slower (and on the same night) as the race Rockstar Princess and two others exit…
RACE 8
4-5-7-6
Maybe it's just that the competition was too tough, but favorite #5 Catauga County (9-5) didn't show a thing last time, and while that was on the lawn, he'd run OK on the lawn previously… Why can't #4 Valadier (10-1) have a say in the outcome here? He was a clear (if well-beaten) second last time, and we're inclined to toss the three prior tries…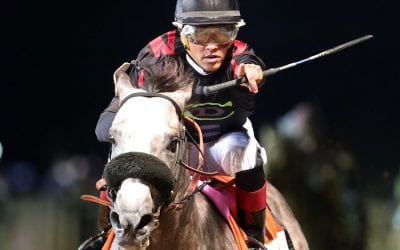 We've got Charles Town picks and preview today as the track presents its Friday card!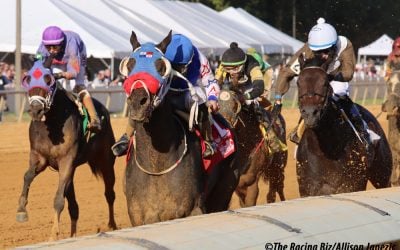 We provide full-card picks and analysis for this afternoon's races at Laurel Park.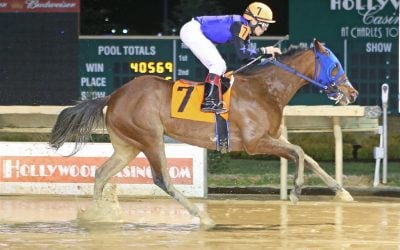 Which Charles Town jockeys are off to hot starts? Asking for a friend; no, wait, actually asking for the betting public. Answers within…