Delaware Park announces fan restrictions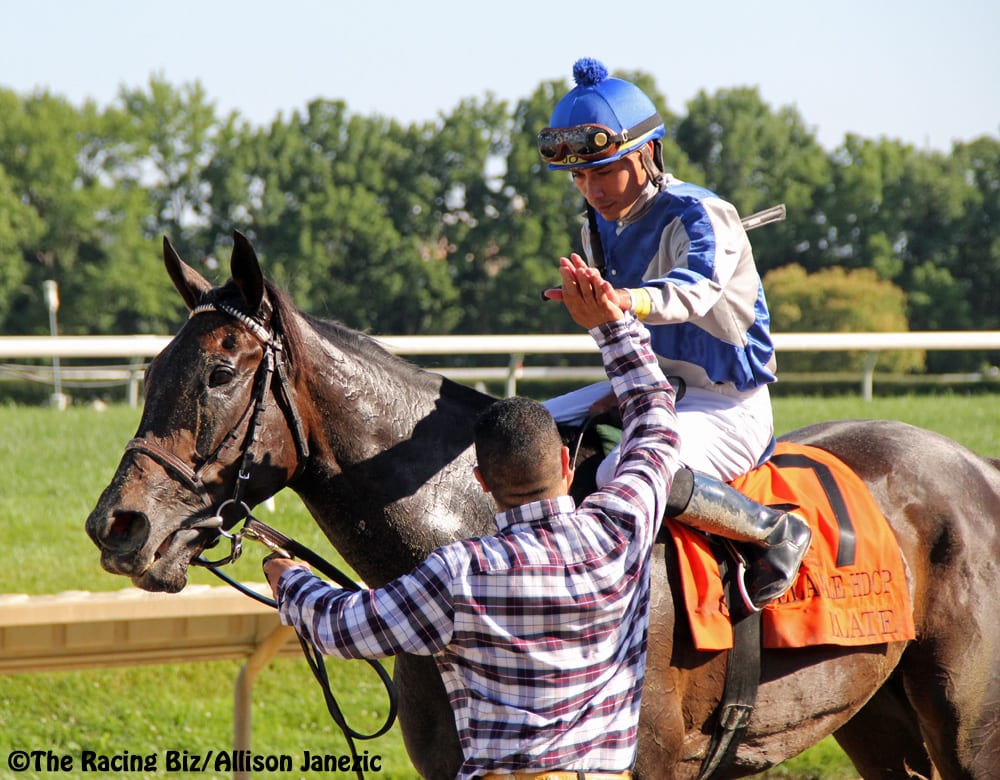 Jose Ortiz got a high five after piloting Elate to a win in the 2019 Delaware Handicap. Photo by Allison Janezic.
Delaware Park is set to open on Wednesday, June 17, and on top of a very good race card, the track will be the first in the Mid-Atlantic to welcome patrons.
Not without restrictions, of course, but in the age of COVID-19, that's to be expected – and it's for the best.
What does that mean for you?
The short answer: don't bother to show up if you have a fever or don't have a face mask. And while you're there, practice social distancing.
The rules, which Delaware has posted on its website (here), are considerably more involved than that. Overall, the track will limit total attendance – including simulcast patrons and those focused on live racing – to no more than 3,000.
Patrons will also go through a minor screening process. That process will include two screening questions regarding exposure to COVID-19. Those patrons who want to enter the clubhouse will have their temperatures taken, as well, and they'll be prohibited from entering if it's above 99.5 degrees.
The track is also taking steps to limit seating. Specifically, at least on Wednesday, the grandstand seating area will be closed. The directive specifies that it will be closed on June 17 but is silent on the future.
And the track says it intends to enforce social distancing rules, particularly in the clubhouse.
No doubt, the restrictions will cause some grumbling among those who've missed the approximately 118,000 deaths the coronavirus has caused in the United States, 414 of which have occurred in Delaware, which has had over 10,000 confirmed cases, thousands of which remain active.
Delaware and Charles Town, which has announced it will allow fans at the track starting June 22, are the region's trailblazers in this regard. Laurel Park, the only other regional track currently operating, has been without spectators by order of Gov. Larry Hogan (R).
In Pennsylvania, Penn National is set to run its first card since the outbreak on June 19, but spectators will not be permitted on the track apron. Parx Racing returns to action June 22, but since Bucks County, where the track is located, remains in the "yellow" phase of Gov. Tom Wolf's reopening scheme, "no fans or spectators are allowed in or directly outside of the site or venue," according to Dr. Rachel Levine, the state's Health Secretary.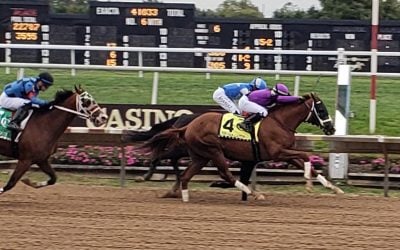 Delaware Park will race 85 days in 2023, about the same as last year, under a schedule approved Jan. 17 by the state Racing Commission.