Parx Racing, Penn Natl. get green light to race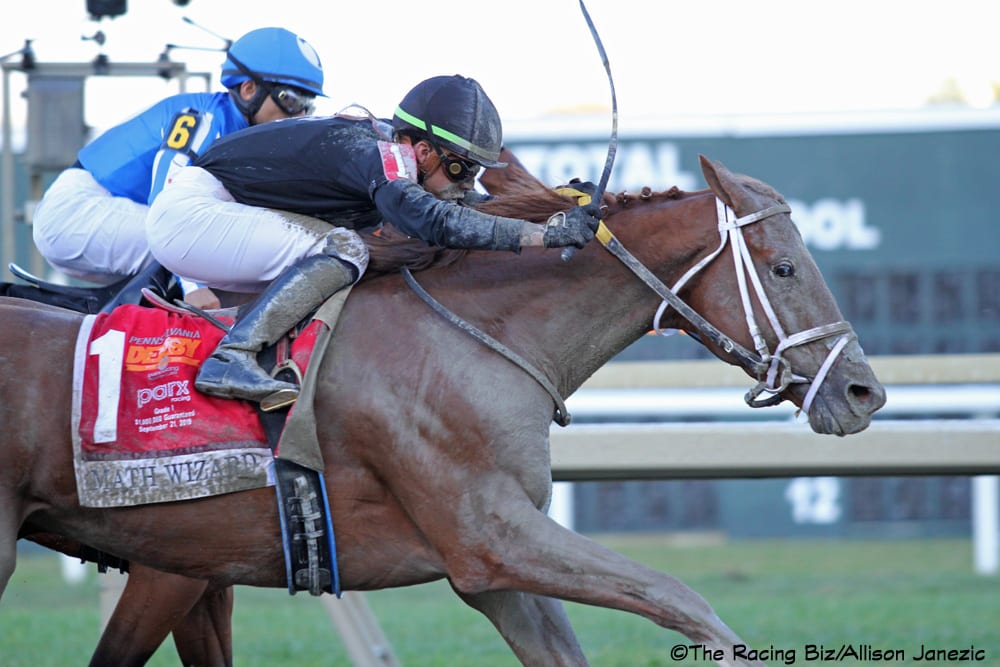 Math Wizard won the 2019 Pennsylvania Derby at Parx Racing. Photo by Allison Janezic. 
Racing is set to return to Penn National and – perhaps a bit unexpectedly – Parx Racing.
The two tracks horsemen's groups issued releases late Wednesday and early Thursday confirming the news.
Penn National's return, announced by the Pennsylvania Horsemen's Benevolent and Protective Association (HBPA), is slated for June 19. When it does return, the track will adopt a two-day-per-week schedule – Wednesday and Friday – for the first three weeks, after which it will add a third night of racing.
"Our COVID-19 protocols have received approval from the Pennsylvania Department of Health, which will allow racing to resume at Penn National on Friday, June 19th," the HBPA wrote.
Penn National will continue to have training five days a week, the group said, with gate schooling also available on each of those days.
According to the HBPA, Penn's condition book, which is not yet available, "will be posted online very soon." Entries will be taken three days prior to the resumption of racing, as is customary.
Meanwhile, 114 miles or so to the east, Pennsylvania Thoroughbred Horsemen's Association (PTHA) president Sal DeBunda said Wednesday evening that he had received "a confirmation letter from the Pennsylvania Department of Health confirming Parx has the green light to commence live racing immediately."
The release continues, "The PTHA President further states that he is in direct contact with Parx COO Joe Wilson to determine a date for live racing to resume under the approved protocols as soon as possible."
Among the three tracks that host Thoroughbred racing in Pennsylvania, that leaves only Presque Isle Downs in Erie. Erie County, where the track is located, is one of the counties in the state that the administration of Gov. Tom Wolf (D) has tabbed as in the "yellow" phase of recovery from the virus, which comes with restrictions not imposed on counties in the "green" phase.
Because Presque Isle's backside is made up of shippers, the HBPA says, "Erie County's color designation under the Governor's protocols is an important determining factor in regard to the backside opening."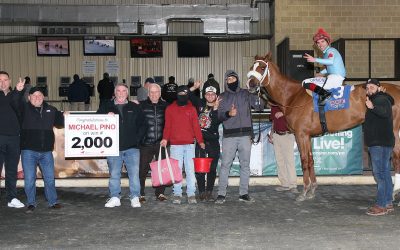 Trainer Michael Pino went 2-for-2 today at Parx Racing to reach 2,000 wins in a career which has seen his runners earn over $43 million.