Fravel: Preakness could go before Derby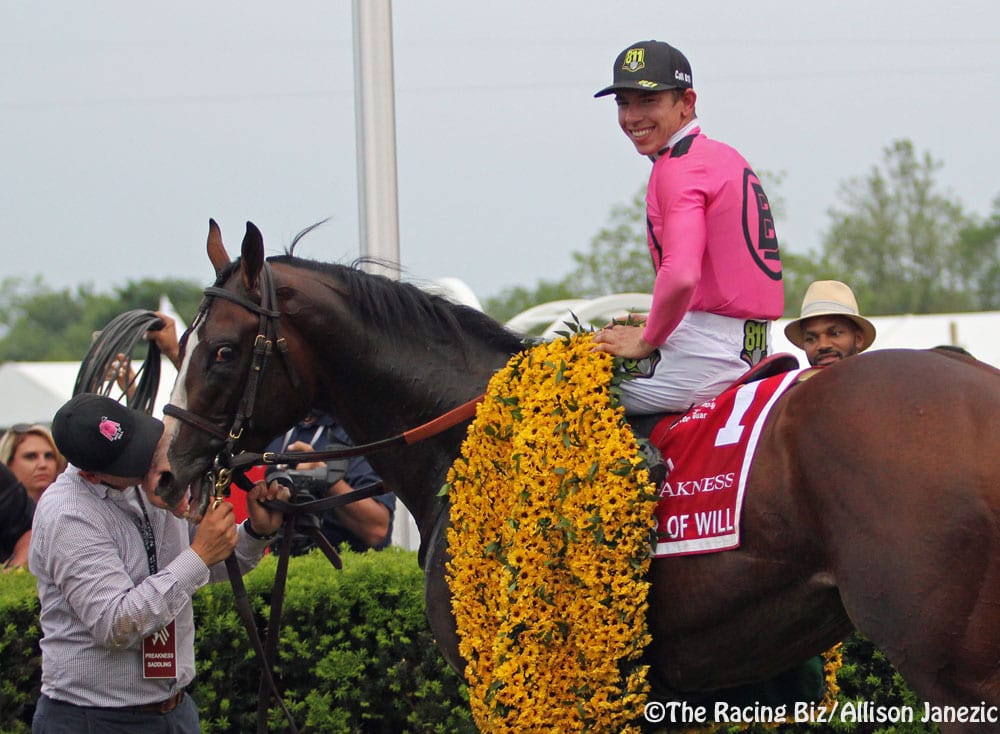 War of Will won the 2019 Preakness with Tyler Gaffalione up. Photo by Allison Janezic. 
In this strangest of all racing years, it's perhaps no surprise that the Preakness Stakes — the "middle jewel" of the Triple Crown — might go first this year.
"Sure, that's a possibility," Craig Fravel, CEO of Racing for 1/ST, formerly known as the Stronach Group, acknowledged April 15, when asked if the Preakness might take place prior to the September 5 Kentucky Derby for the first time in generations.

Fravel was speaking with racing analysts Randy Moss and Jerry Bailey on an NBC Sports "Racing from Home" program.
"Things aren't the same," Fravel added. "Let's not try to assume that they're going to be the same."
The last day of live racing in Maryland was Sunday, March 15 at Laurel Park. Though the track operated without fans during that weekend and subsequently announced its intention to add additional restrictions, Maryland Gov. Larry Hogan (R) directed that racing join all but a handful of "essential" businesses in closing down.
On Wednesday, Hogan said the state is "now in a position to move from containment and mitigation to planning the gradual rollout of our recovery phase."
But he also made clear that getting to recovery — and thus, getting businesses like horse racing going again — will be based not on a timeline but on meeting milestones.
"[T]here is clearly a light at the end of this tunnel, but exactly how and when we will get to that light is going to be up to each and every one of us," the Governor said.
Churchill Downs, Inc. had announced in mid-March that it would move the Kentucky Derby from its traditional date to September 5. The change marks the first time since 1945 that the Derby would not be run on the first Saturday in May.
While many racing fans and bettors would have hoped that the three Triple Crown companies — Churchill; 1/ST, parent company of the Maryland Jockey Club; and NYRA, which hosts the Belmont Stakes — would have announced a joint plan to move the races en masse, Fravel said he received nothing more than a "courtesy update" shortly before Churchill announced the date change.
"Churchill Downs is a publicly held company, and they have a very serious interest in keeping major business decisions sort of behind closed doors," Fravel said.
</center)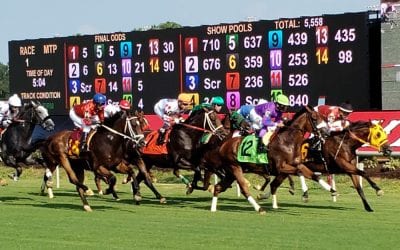 The Virginia Racing Commission this week approved a 2024 Colonial Downs schedule that looks like 2023 – but it's what may come next that's most interesting.