Charles Town cancels March 19 card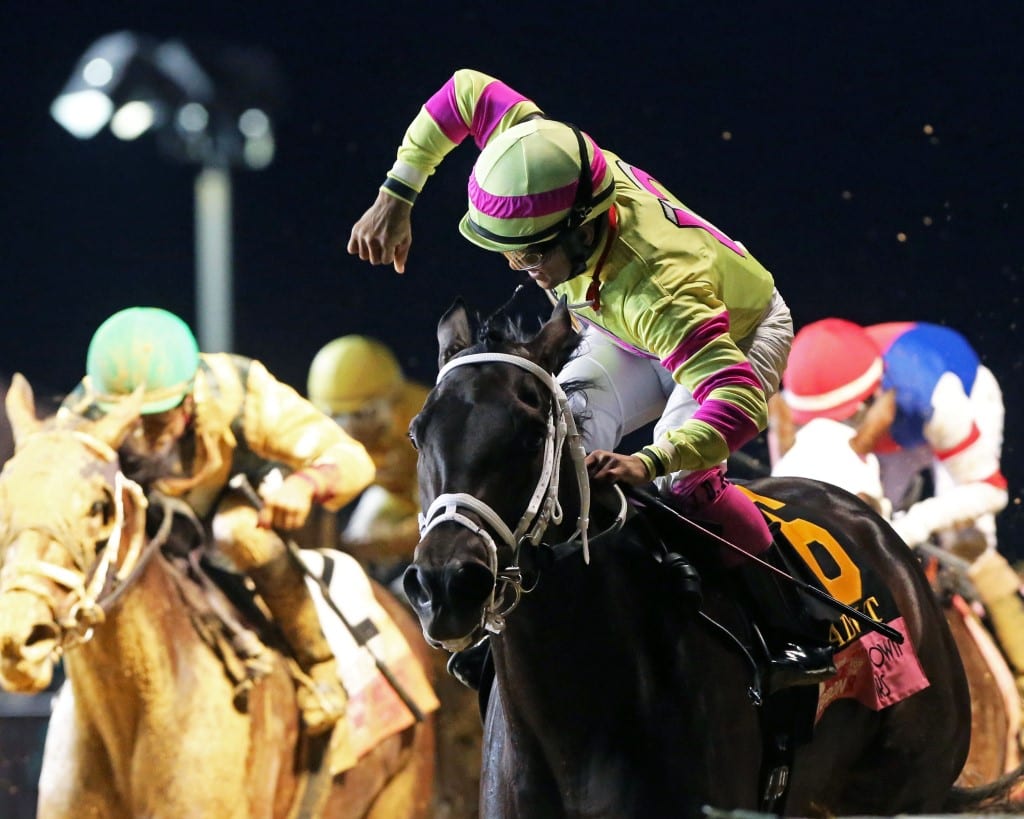 Jockey J. D. Acosta gives a fist pump as Lady T N T wins the G3 Charles Town Oaks. Photo by Coady Photography.
Charles Town Races will take the night off Thursday, marking the second consecutive evening without racing at the track.
But track officials were working behind the scenes to secure permission from Gov. Jim Justice (R) to race without fans, as a number of other tracks have done, track announcer Paul Espinosa said on Twitter.
No, I have no other information to provide unfortunately, other than if there weren't still ongoing efforts to secure permission to race without spectators, we would be canceling more than one day at a time. https://t.co/I73Pkp3jtW

— Paul Espinosa Jr. (@BettorCallPaul) March 19, 2020
The cancellations came about following Justice's March 17 speech and March 18 coronavirus executive order, which ordered closed all bars, restaurants, and casinos. Racetracks like Charles Town have sought permission to race without fans on the grounds that it would enable them to continue the sport's economic activity, which is good for the economy as a whole, while limiting exposure primarily to people — such as trainers, grooms, and hotwalkers — who already must show up to work each day regardless to care for their horses. Laurel Park and Oaklawn Park are two of a number of tracks racing on a fanless basis.
Others have pointed out that many people who would not otherwise be at the track — from the announcer to the stewards to the racing office, and others — must turn out for live racing, putting them in an at-risk situation.
In the Mid-Atlantic, tracks have taken differing approaches to the coronavirus emergency. In Pennsylvania, both Parx Racing, near Philadelphia, and Penn National, near Harrisburg and like Charles Town, a Hollywood Casino, both have closed down during the emergency. Laurel Park is slated to run this coming weekend, with tightening restrictions.
LATEST WEST VIRGINIA NEWS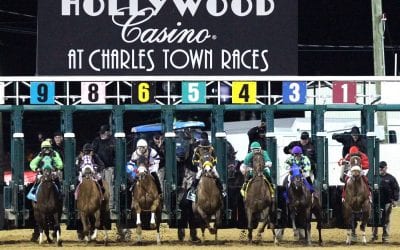 Friday's Rachel's Turn Stakes will give 2-year-old WV-bred fillies a chance to earn some black type, including flashy last out winner Direct the Cat.