In "shocker," Del. Commission overturns Pecoraro penalty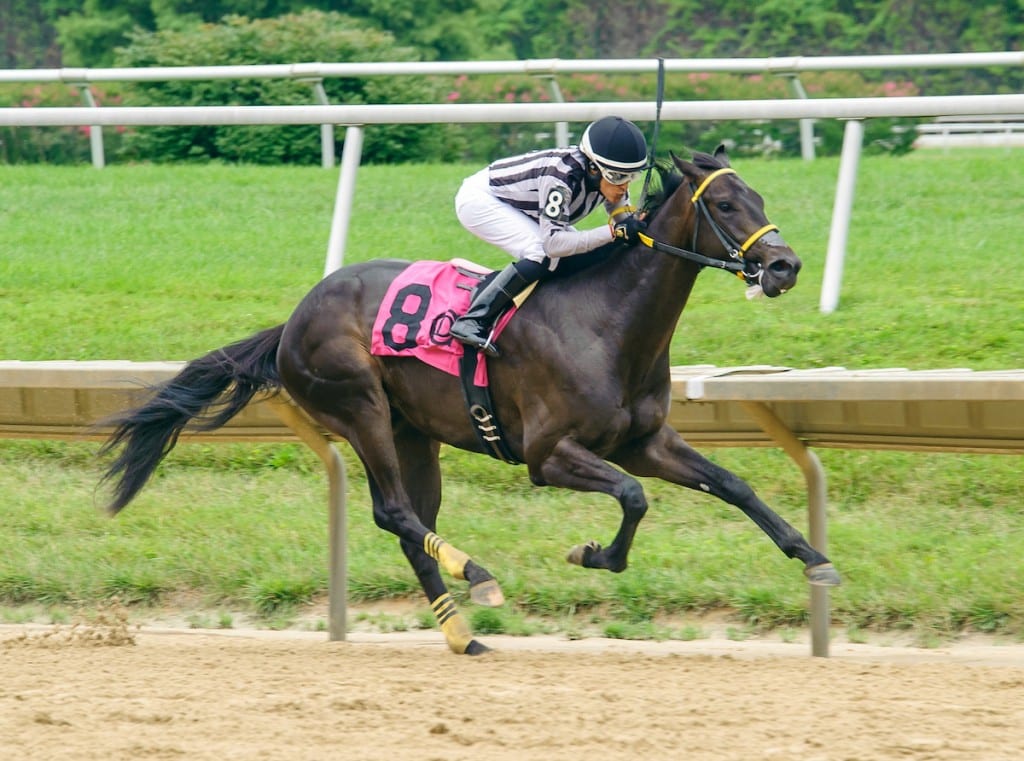 Crypto Currency was one of trainer Anthony Pecoraro's 26 winners at Delaware Park in 2018. Photo by HoofprintsInc.com.
Back on November 22, the stewards at Delaware Park threw the book at trainer Anthony Pecoraro, slapping him with a six-month suspension and $1,000 fine for his role in shockwaving the horse Glencairn in late July.
But on Tuesday, in a surprise decision, the state Racing Commission threw it right back. The Commission overturned the trainer's penalties altogether and reduced those of David Neilson, who had received similar penalties as owner of the farm where the shockwaving occurred, to 30 days' suspension and a $1,000 fine.
"Am I disappointed? Sure," said Commission chairman Duncan Patterson. "But we could only act on what the ruling said. Our hands were tied; we didn't have a choice."
The case arose when Glencairn, a five-year-old gelding went wrong in a $5,000 claiming race at Delaware Park August 5 and subsequently was euthanized.
During a follow-up investigation, Commission Executive Director John Wayne learned from owner Jack Damico that Neilson, the farm owner, had billed him for shockwave therapy for Glencairn that, according to the bill, took place July 31.
It's a violation of Delaware's rules to shockwave a horse within 10 days of a race. The state's regs also require that any shockwave therapy be reported to the Commission's veterinarian; that had not happened in this case.
"Mr. Pecoraro was happy to get his story out," said Pecoraro's attorney, Drew Mollica. "These things tend to take a sensational tone at first."
Pecoraro's story, in essence, was that he first found out about the shockwave therapy when everyone else did: via the post-mortem investigation.
"He took no part in any shockwaving incident," Mollica said. "There was no evidence presented by any witness that Mr. Pecoraro had any knowledge of any shockwaving of Glencairn. Not one witness could present one scintilla of evidence."
That was true, Patterson acknowledged, but typically in such cases, trainers still bear responsibility via the sport's so-called "absolute insurer" rule. That rule dictates that trainers bear responsibility for "the proper care, health, training, condition, safety and protection against administration of prohibited drugs or medication of horses in his charge," as Delaware's regs put it.
"The only thing we could prove was that he was negligent as far as trainer responsibility," Patterson said. "We believe he had a responsibility to understand what was going on with the horse."
The stewards' initial ruling, however, did not charge Pecoraro with violating the absolute insurer rule. Instead, it charged him with violating the state's shockwave rules.
Once it became clear that the evidence would not prove Pecoraro's direct involvement in the shockwaving, Patterson said, the Commission had no choice but to vacate the stews' ruling.
In the Neilson case, Patterson said that the Commission felt that the stewards "could not prove" that he had shockwaved Glencairn during the 10-day window prior to the race. But since he had not properly registered his shockwave machine, the Commission was able to impose the lesser penalty.
Neilson did not return a phone call seeking comment.
Pecoraro has had great success at Delaware Park in recent years. In the last three seasons, he's won with 72 of his 210 starters at the track, a 34% strike rate which comfortably exceeds his overall 24% win rate. In 2019, Pecoraro won with 25 of 62 starters at Delaware. He has had a single medication violation in the last three years, that coming for "stacking" in 2017.
The Commission's decision represents a somewhat unusual outcome. Trainers typically complain that the absolute insurer rule is too broadly applied and puts the onus on them for situations they cannot reasonably control. But in this case, the stewards' failure to cite that responsibility ended up benefiting Pecoraro.
Patterson said that the outcome of this case "sure as hell does" encourage the Commission to take additional steps to ensure that a repeat does not occur. 
"We need to make sure stewards' rulings are properly reviewed," he said.
Meanwhile, for Mollica, who said that he was a placing and patrol judge at Delaware Park some 30 years ago, his first visit to his onetime home in decades was gratifying.
"I was fighting for a man's license and a man's integrity," he said. "It's always nice to represent a client and get a good result."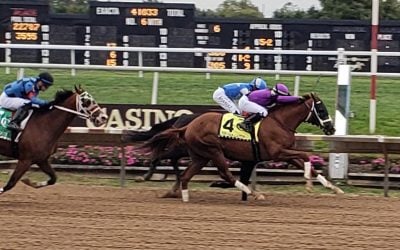 Delaware Park will race 85 days in 2023, about the same as last year, under a schedule approved Jan. 17 by the state Racing Commission.