Maryland Horse Industry Day set for Jan. 22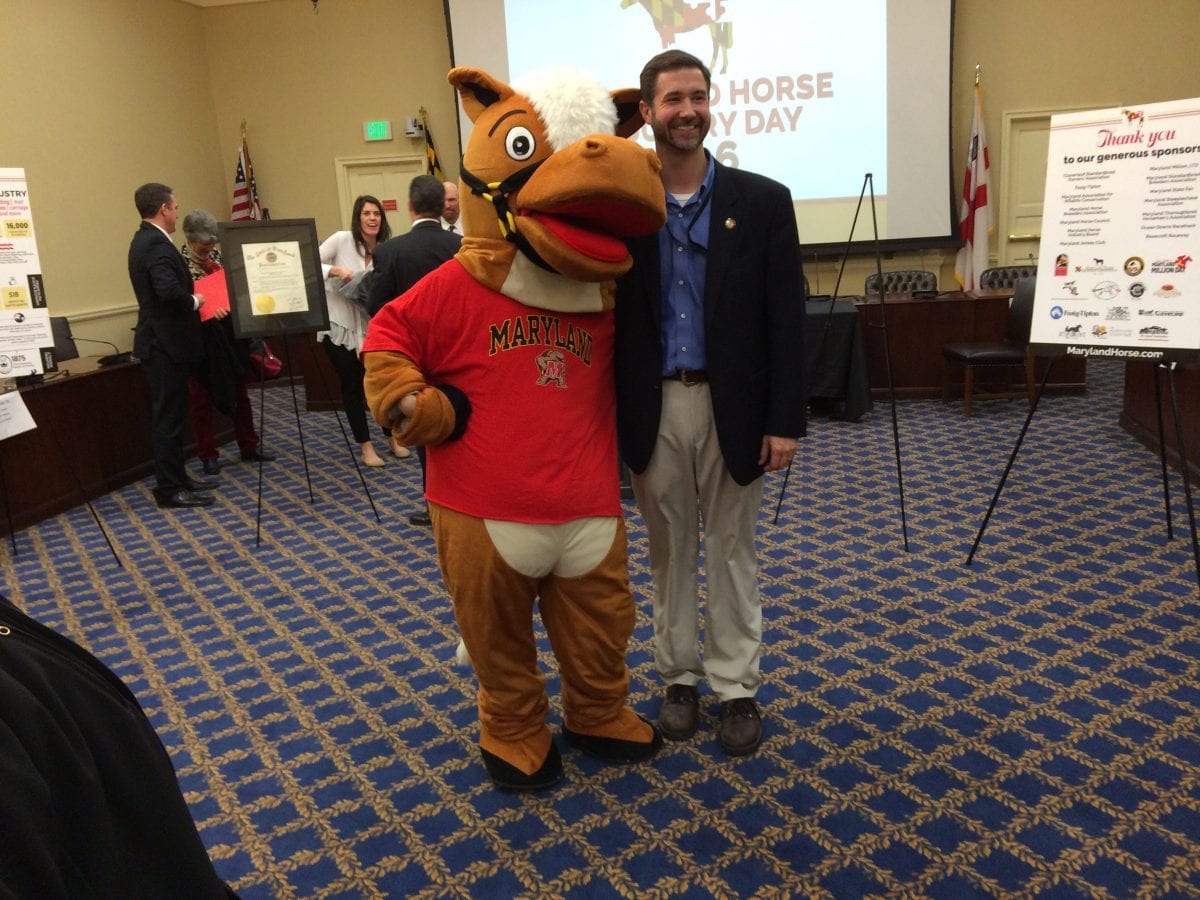 Terpretariat, left, attended the 2016 Horse Industry Day. He is not a legislator. Photo by The Racing Biz.
Maryland's sixth annual Horse Industry Day will take place Wednesday in Annapolis. The event is designed to bring all segments of the equine industry together to raise awareness among elected leaders of the importance of the industry to the state.
And this year, racing industry interests have pretty high stakes. With the failure, last year, of legislation that would have super-charged the creation of a "super track" at Laurel — and likely led to the demise of Pimlico — the industry regrouped in the fall and crafted an agreement with the City of Baltimore that will keep the Preakness at a new Pimlico in Baltimore while transforming Laurel.
That agreement will require legislative changes, though, and while the bill has yet to be introduced, its passage will be a matter of paramount importance for the Thoroughbred industry.
FROM THE EVENT ORGANIZERS
All equine-interested individuals are invited to attend. No advocacy experience required! We'll convene in the morning to prep for legislative meetings, then meet in small groups with legislators. When legislators are in session, we'll hear presentations and engage in discussions and Q&A with industry members, legislative staffers and special guests. We'll then enjoy boxed lunches with legislators.
Tentative Schedule
7:30-8am: Registration, coffee & snacks
8-10am: Meetings with legislators (pre-scheduled, and drop-ins)
10-11:30am: Presentations and awards
11:30-1pm: Lunch with legislators & salutations
Once you RSVP you'll be invited to a preview call on Thursday, January 16 @ 7pm to discuss talking points and prep for the event.
Please note: you can register even if you can't be there for the entire schedule, but please indicate your availability as we will be booking legislator meetings around RSVPs.
PARKING INFORMATION
Details can be found via Annapolis Parking. For cars, standard pickups and SUVs, it's best to park in Gott's Garage, which is a few minutes walk from the Miller Senate Office Building. If you have an oversized vehicle, park in the Navy Stadium lot and shuttle into town.
EVENT PRESENTERS
Cloverleaf Standardbred Owners Association
Fair Hill Foundation
Maryland 5 Star at Fair Hill
Maryland Association for Wildlife Conservation
Maryland Equine Transition Services (METS)
Maryland Horse Breeders Association
Maryland Horse Council
Maryland Horse Industry Board
Maryland Jockey Club
Maryland Million Ltd.
Maryland Standardbred Breeders
Maryland State Fair
Maryland Thoroughbred Horsemen's Association
Ocean Downs
Rosecroft Raceway
The Equiery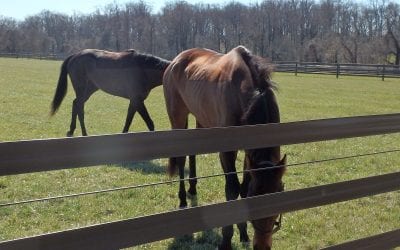 Wanamaker's online horse auction site will host its first ever sale of New Jersey-breds November 16, the company announced.