Laurel route sends Md-bred Sharing to Breeders' Cup win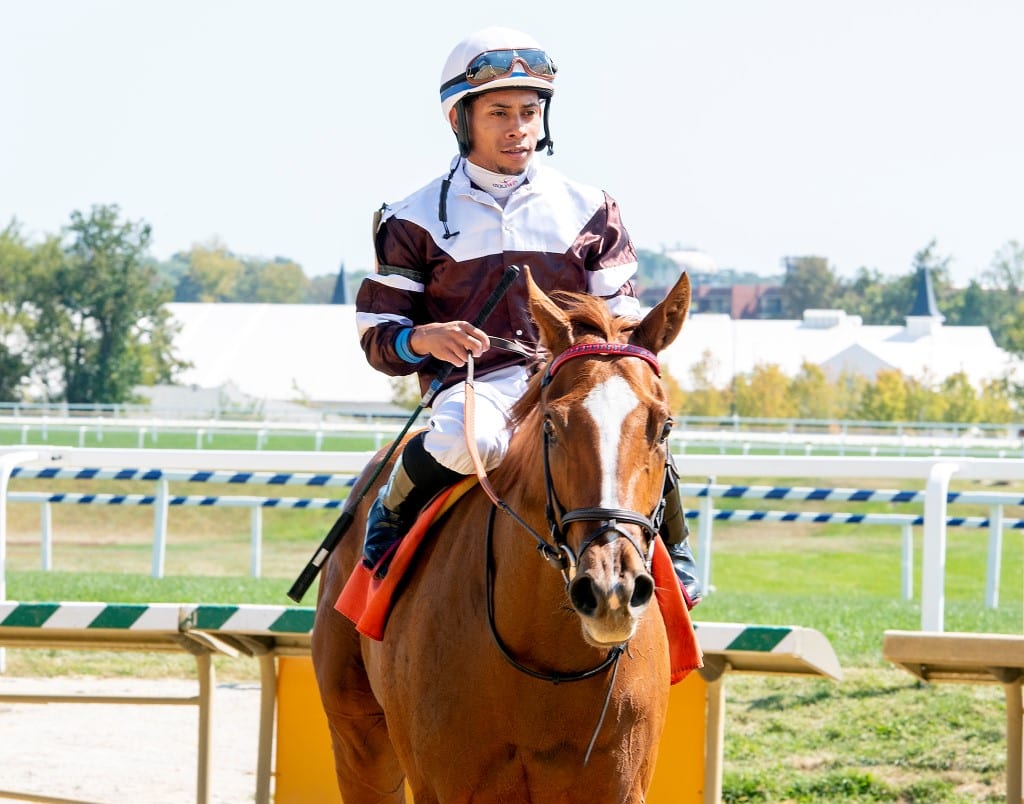 Sharing won the Selima Stakes at Laurel Park. Photo by Maryland Jockey Club.
It was early fall and there were plenty of options available when trainer Graham Motion and owners Eclipse Thoroughbred Partners and Gainesway Stable were looking for a final prep that would get promising young filly Sharing to realize their year-end goal of reaching the Breeders' Cup.
Based at the Fair Hill Training Center in Elkton, Md., Motion considered shipped Sharing out of town and attempt to get an automatic berth into their targeted race, the $1 million Juvenile Fillies Turf (G1), but ultimately decided to stay close to home.
Sharing landed in Laurel Park's 1 1/16-mile Selima Stakes Sept. 21, which had its purse doubled by the Maryland Jockey Club and racing secretary Chris Merz to $200,000 for 2019. What's more, the Selima also offered time – less for travel and more for recovery and preparation.
"Kudos to Laurel and to Chris [Merz]. We pointed for that race because we thought it was enough to get us to the Breeders' Cup," Motion said. "We didn't want to wait another week and go to one of the 'Win and You're In' races. We wanted to give her the optimum time in order to get her to the Breeders' Cup in the best condition, and in order to do that she had to win that race.
"If it had been a $100,000 race, we wouldn't have been able to do that," he added. "I hope they realize that. I think that's what makes one racetrack different from another, and the fact that they did have this purse that would enable you to get to the Breeders' Cup was huge. The fact that it paid off the first year they did it is a real credit to them."
Bred in Maryland by Sagamore Farm, Sharing stretched her win streak to three races with a 13-1 upset of the one-mile Juvenile Fillies Turf, beating 13 rivals including multiple English Group 2 winner Daahyeh, the favorite and runner-up; third-place finisher Sweet Melania, coming off a 'Win and You're In' triumph in the Jessamine (G2); and fellow Maryland-bred Selflessly, the Miss Grillo (G2) winner, who wound up fifth.
"You go into these races hoping you can be competitive, but certainly I never go into them expecting to win. I was very proud of her," Motion said. "It was a great day. It was very special."
Sharing's victory was also satisfying on a personal level for Motion. The chestnut daughter of sprint champion Speightstown is out of the mare Shared Account, who gave the trainer the second of his now four Breeders' Cup victories in the 2010 Filly & Mare Turf (G1) – an even bigger upset at 46-1.
Motion also won the Turf (G1) in 2014 with champion Main Sequence and 2004 with Better Talk Now. His resume also includes wins in the Kentucky Derby (G1) and Dubai World Cup (G1) with Animal Kingdom.
"It's no secret Shared Account was one of the most favorite mares I've trained," Motion said. "She was very special to us, partly because of her personality. She was such a kind, kind horse to be around and just very generous on the track. And I see a lot of that in this filly."
After eight days in southern California, Shared and Andrew Stone's Grade 2-winning homebred Mrs. Sippy, ninth in the Filly & Mare Turf, were both scheduled to arrive back at Fair Hill Tuesday afternoon. The 4-year-old Mrs. Sippy began her career in Europe in 2017.
"Actually both fillies had a really good week," Motion said. "Mrs. Sippy I don't think handled the real firm ground, but really everything went very smoothly without a hitch. It's nice to be able to travel with straightforward horses like that."
Sharing will get the rest of the year off as her connections decide on where and when to launch her 3-year-old campaign. In addition to Fair Hill, Motion also sends horses to Florida for the winter, including a string at Gulfstream Park's satellite training facility, Palm Meadows.
"She'll come back to Fair Hill and probably have about a month of down time before we sort of decide what to point her for in the spring," Motion said. "I think eventually we'll probably take her down south. I'm not going to be in a hurry to take her down there. When the weather gets bad in January I'm sure we'll consider it.
"We're excited about her future because I think what she's done as a 2-year-old is probably uncharacteristic of her in that she's kind of bred to be a distance, older mare," he added. "She's probably a little bit ahead of her time."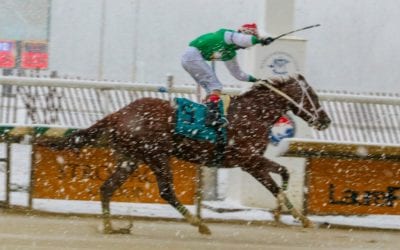 The nominations for the Barbara Fritchie Stakes upcoming at Laurel Park include several local runners, among them last year's show horse Fille d'Esprit.