Delaware Park Handicappers' Notebook 2019 Vol. 20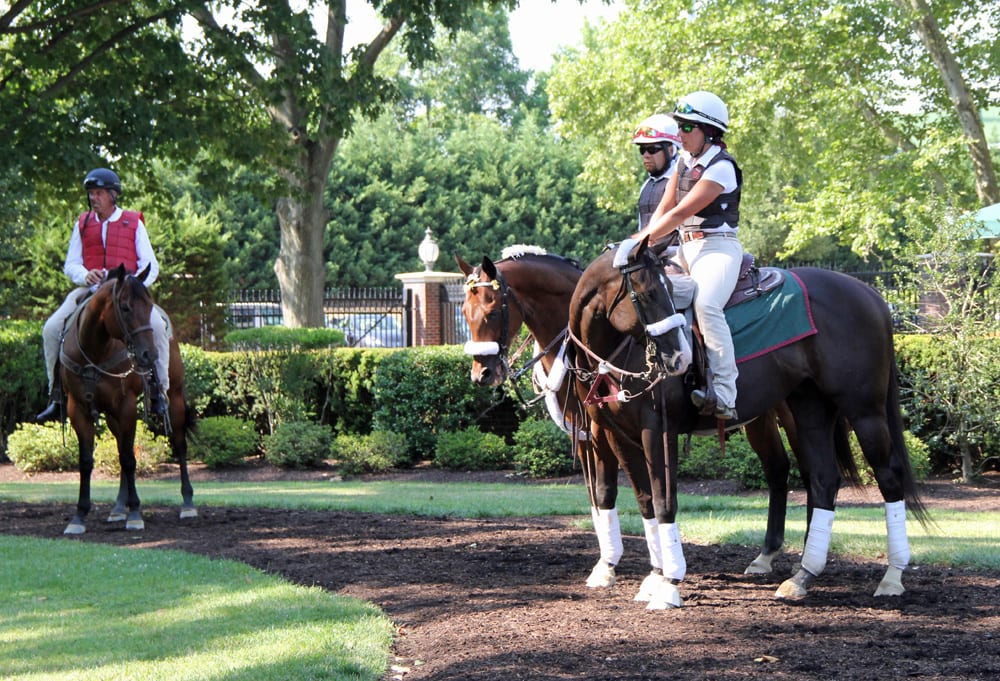 In the paddock on Delaware Handicap day. Photo by Allison Janezic.
Correspondent Doug McCoy returns with his weekly Delaware Park Handicappers' Notebook, featuring horses to watch, bet-backs, and more.
Horses and races to watch
RAINING LEMONS (SEPTEMBER 28, RACE 8): This Matz runner was moving up along the inside to contention in the Rosenberger Memorial when she was stopped dead in the second turn when a horse came in on her. She deserves another chance to prove what she can do with a clean trip.

THREES OVER DEUCES (September 28, RACE 7): Made a solid middle move to be in striking distance out of the turn last time out but couldn't stay with the 1-9 favorite and winner through the lane. Without that one in field next out, he'll be tough to handle.

ENGLISH TUDOR (SEPTEMBER 28, RACE 3): Previously featured here, this one took a jump up in class into allowance company for his last and turned in a cracking good race, splitting rivals and closing stoutly through the stretch of a grass route to finish second, beaten less than a length. He's good right now.

MOON GATE WARRIOR (SEPTEMBER 28, RACE 1): This one was in tight along the inside in the crucial stages of the stretch run when beaten in a photo for all of it. Honest type who has 14 career wins, he'll be hard to handle next time out.
Jock/trainer Watch: Performers of the week
Jorge Navarro won with three of the five horses he started last week and is winning at 52% for the meeting. His horses have finished in the money in 30 of 33 starts. He's a nightmare for rival horsemen and bettors, as a number of his runners at Delaware Park are horses dropping down in class and are usually grossly overbet while for trainers, taking a chance and claiming a Navarro drop-down is a risky proposition that doesn't always end well. Persistent rumors — powered in part by the infamous "juice man" video — continue to follow him, particularly on social media, but like him or not, you can never take a Navarro runner lightly.
Handicapper's tool box
WHEN FRESHNESS COUNTS
As the Delaware meeting – and turf season in the Mid-Atlantic – wind down, for the horseplayer this can be a time to look for fresh stock and to pay particular attention to horses coming off layoffs. Too often the public will jump on horses who are trying to hold current form and pay too little attention to horses who come into a race fresh and sharp following time off.
Thoroughbreds suffer their share of injuries and ailments during a career. They run hard and, like other athletes, are fierce competitors. Horses can also have downturns in their mental approach. Several tough races in a row can be as taxing mentally as it is physically, and good trainers can see when a horse starts to turn sour mentally.
An astute trainer will move quickly to give horses on the brink of souring some time away from the training regimen, choosing to back off and let time work to freshen and improve a horse's mental outlook.
When horses coming off a freshening catch horses at the end of a long season, they can often spring big surprises. Bettors should give a long look to runners coming off breaks in their training and racing schedule.
How to find them? Look for horses that have shown the ability to compete at today's level in the past – even if they may have had intervening poor performances. Look for horses that have been working steadily towards a return (or that have been busy enough that a light work schedule is sufficient to keep them fit).
The bottom line is that sometimes, freshness is an asset.
LATEST DELAWARE RACING NEWS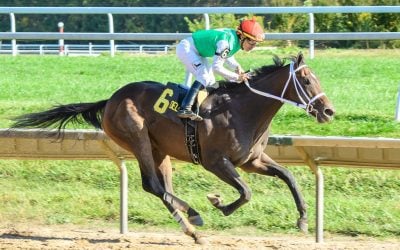 When owner Chuck Zacney began looking for a name for his Street Sense colt, he remembered a late friend who had been one of the WWII era Tuskegee Airmen.