Fasig-Tipton yearling sale has much for regional buyers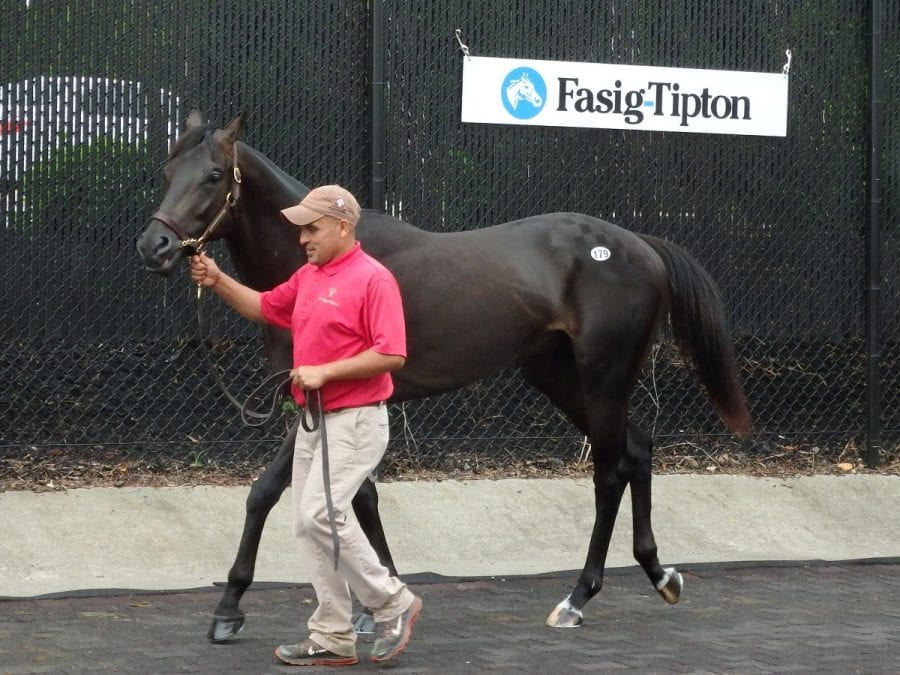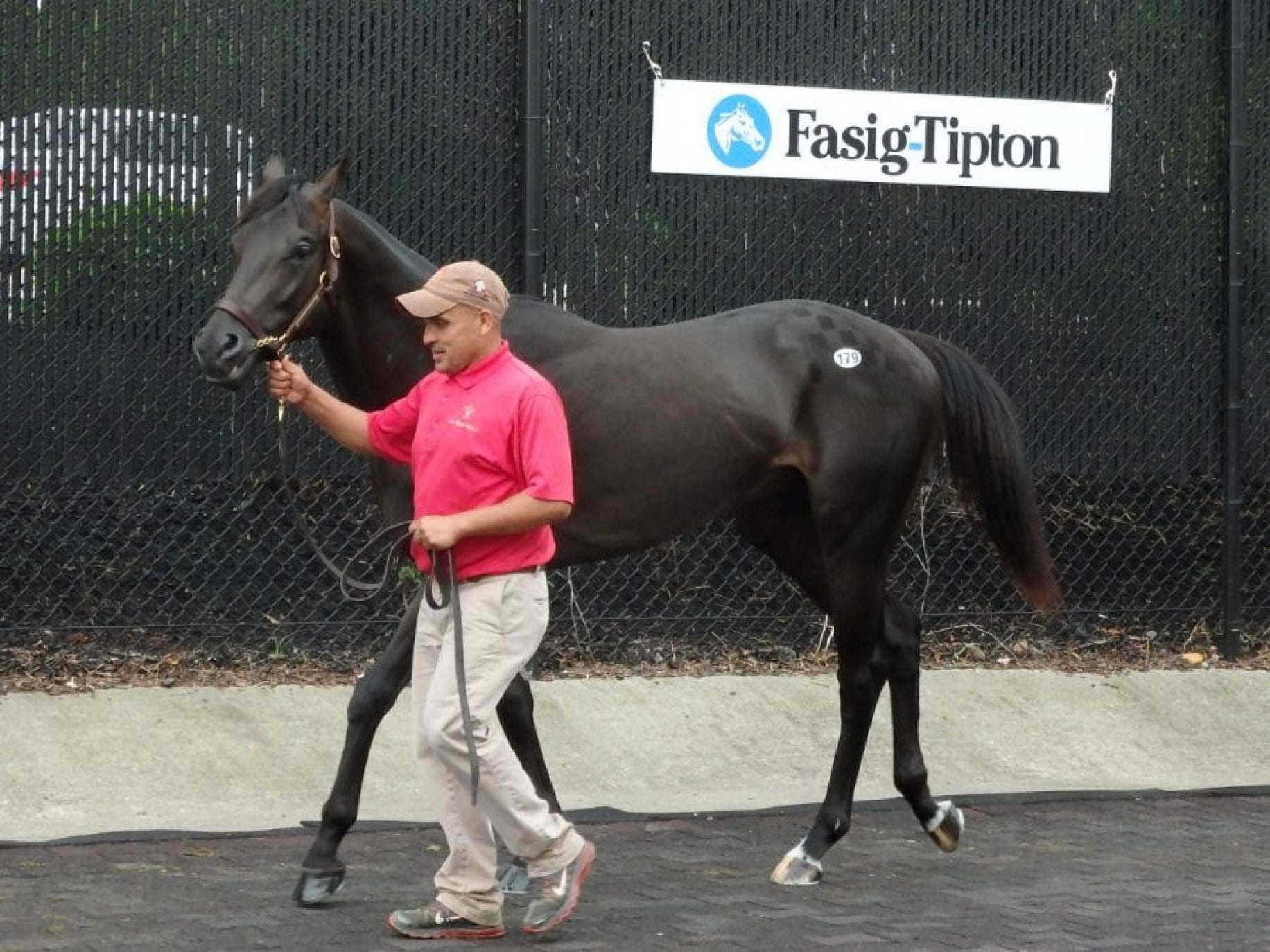 Photo by The Racing Biz.
Buyers looking for yearlings with credentials from the region's rich breeding programs will find them galore at the Fasig-Tipton Midlantic Fall Yearling Sale, which will be held Monday, September 30 and Tuesday, October 1 at the Maryland State Fairgrounds in Timonium.
Monday's session, offering Hips 1 through 150, begins at 4 p.m., while Tuesday's session starts at 10 a.m. for Hips 151 through 410, immediately followed by supplemental entries 411 through 435.
The Midlantic sale has been the source of many graded stakes winners over the years. Just since 2017, four Grade 1 winners passed through the Timonium sales ring – Stellar Wind, Long on Value, Henley's Joy and Army Mule.
Those shopping for Maryland-breds will find 197 to choose from; there are also 81 New York-breds, 67 Pennsylvania-breds, 12 Virginia-breds, and six West Virginia-breds. In addition, buyers will want to note the many Delaware and Virginia-certified yearlings catalogued, as they are valuable added money-earners. An owner of a Virginia Certified horse, for example, is eligible for a 25 percent owner's bonus if the horse wins at any Mid-Atlantic racetrack. And during the about-to-be completed Delaware Park meet, Del-certified runners received a 50% bonus — 25% to the owner and 25% to the certifier — for finishing first through fifth.
"This sale has been a target for both sellers and buyers due to the graduates' successes on the racetrack," said Paget Bennett, director of sales at Fasig-Tipton Midlantic. "Midlantic buyers are always looking for that state-bred horse who fits into their program. There are so many options for places to run for the state-bred horses offered." 
Overall, yearling sales this year have enjoyed increases in average price and median, but as was evidenced at the recent Keeneland September yearling sale, demand is strongest for horses at the top end of the market, and significantly weaker for horses in the middle.  
"The market across the board is certainly polarized," said Maryland-based consignor Bill Reightler. "There's a huge demand and competitive bidding on the horses in the high end of the market, and then it kind of falls off from there. There was a good RNA rate at Keeneland, including increases in average and median, but it seems like there is a continuing polarity between the top and the others."
But, Reightler said, a sale like Timonium attracts buyers wanting to race in the region, and it's positioned well on the calendar. 
"People are looking for Pennsylvania, Maryland, and New York-breds, and there are plenty of them here," he said.
Reightler again brings a diverse group of yearlings to this year's sale, well represented by regional sires and those standing in Kentucky. 
"Buyers should like this consignment, as it's one of the nicest overall physical groups I've had in a while," said Reightler. 
Hip 237 is a Kentucky-bred and Delaware-Certified colt by champion Honor Code, whose first foals are 2-year-olds. The colt is out of Mrs. Vanderbilt, by Citidancer, and a half-brother to Delaware Oaks (Gr. 2) winner Dancing Afleet, as well as multiple stakes winner Tujoes ($464,341).
"This colt is a very strong and impressive-looking individual," said Reightler.
Reightler's consignment also includes 11 yearlings from the first crop of Mosler, who stands at Country Life Farm in Bel Air, Md. Mosler, a multiple stakes-winning son of War Front, is a half-brother to Grade 1 winner Contested.
Among Reightler's Mosler offerings are Hip 148, a filly selling as property of Country Life Farm and Grecian Maiden LLC, out of the multiple stakes-winning mare Grecian Maiden, by Ghostzapper. Her second dam is the graded stakes winner Willa on the Move. The filly is Maryland-bred, plus Maryland Million and Delaware certified.
Also, Hip 171, a Mosler filly named Wicked Hot, sells as property of Randy Ridgely. She's the second foal out of the stakes-placed Latent Heat mare Hot Fun, and is also Maryland-bred, and Maryland Million and Delaware-certified. 
Another young regional sire who'll be represented by his first yearlings is Uncle Lino, who stands at Northview-PA in Peach Bottom. The son of Uncle Mo, who was bred to more than 300 mares in his first three seasons at stud, has 13 yearlings in the sale, including Hip 388, a Maryland-bred filly consigned by Northview Stallion Station out of the Domestic Dispute mare Undisputed Legend. She's a half-sister to multiple stakes winner Whereshetoldmetogo, who gained national fame when he tried to savage a rival nearing the wire in the Gr. 3 Gallant Bob Stakes at Parx Racing last year.
Becky Davis, agent is offering Hip 266, a filly by Uncle Lino out of the Distorted Humor mare Perverse. The filly is a half-sister to three stakes-placed horses, and is a registered Maryland-bred.
"Overall, Uncle Lino's yearlings are very, very nice," said Paul O'Loughlin, bloodstock manager at Northview. "He was very popular with breeders, and based on the foals in his first two crops, they've bred back to him. Everyone has been very happy with the foals he's sired, and we're excited to see them run next year."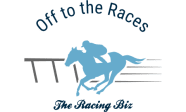 Off to the Races Radio is set for its return to the airwaves Saturday, Mar. 18 and will feature Kate Tweedy, daughter of Secretariat's owner, and more.