Consignor Amara Underwood, 17, a young woman in a hurry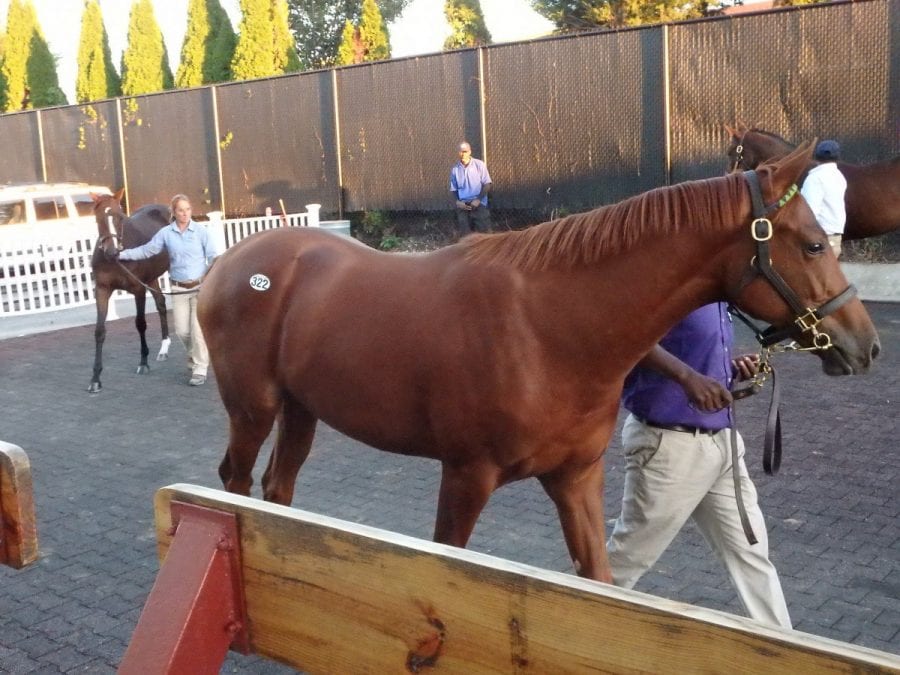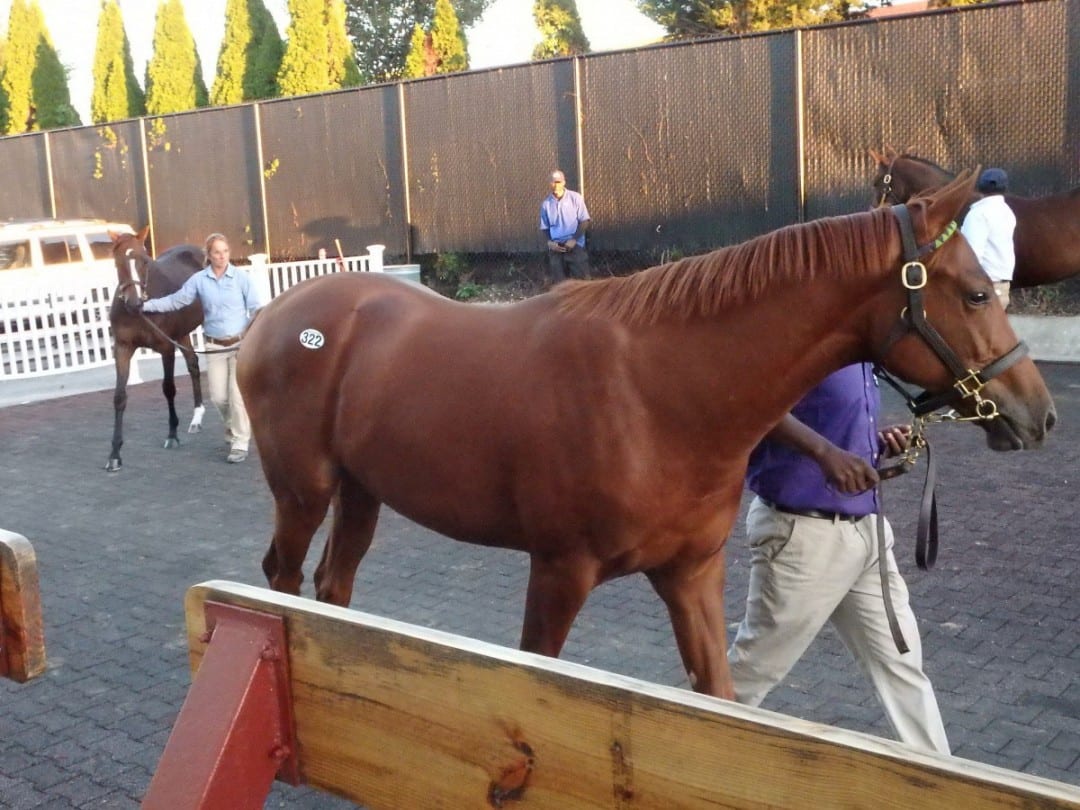 Horses at the sale. Photo by The Racing Biz.
At the tender age of 17, Amara Underwood is looking forward to her second year as a consignor at the Fasig-Tipton Midlantic Fall Yearling Sale, to be held September 30-October 1 at the Timonium salesgrounds.
In 2018, Underwood presented her first consignment of five yearlings, and this year she's back with nine. They will sell under the Inspire Thoroughbreds banner, with most owned by Joseph Besecker and others by Underwood's stepfather, Clovis Crane, who is married to her mother, Joanna.
Crane, based in Lebanon, Pa., is a well-known consignor and pinhooker in the Mid-Atlantic region, and primarily sells 2-year-olds. It was through working with Crane as she was growing up that Underwood learned about the world of thoroughbred sales.
"I love it so much," said Underwood. "And I'm so grateful for everybody that's helped me along the way."
Underwood traveled across the country with Crane to various auctions beginning when she was about 14, getting acquainted with the ins and outs of the business while taking advantage of a flexible high school schedule. As she shadowed Crane, she learned about conformation and how to evaluate young horses as pinhooking prospects. Once, when sales at Barretts in California and Fasig-Tipton in Florida had overlapping schedules, she was entrusted to care for the California contingent until Crane finished up in Florida and flew out to join her.
Underwood is currently studying business administration at a local college, while also planning to take a course this November at the Academy of Equine Dentistry in Glenns Ferry, Idaho. In addition, she's also involved with the Retired Racehorse Project, helping to transition thoroughbreds from the racetrack to second careers.
"Amara did a lot of schoolwork on her own and graduated high school a year early," said Crane. "She's an incredibly self-motivated young woman, and acts way beyond her years."
Underwood is building upon what she learned at last year's Midlantic sale and putting it into practice with her nine-yearling consignment.
"I started to prep my horses earlier this summer, bringing them in two to three months before the sale to work on their daily grooming regimen, their feeding program, and teaching them to walk on earlier," she said. "Last year, even though I got to run my consignment as I envisioned it, and I was really happy with the way my horses looked, I was still green."
Underwood was also concerned how she would be received by the sales community as a 16-year-old.
"I was really worried if other people would think I was legitimate, if they would take me seriously," she said. "I got to know a lot of other consignors from working with my father, and they actually supported me when I decided to go out on my own. I heard some say they were very impressed with how I handled my consignment. Actually, I don't think my age hurt me in any way."
While Crane has been a guiding force in Underwood's young career, he also decided to stay behind the scenes during her sales debut at Timonium, not just because he wanted her to take care of things herself, but because he was extremely busy.
"He helped me get set up, and then he went off to do his own business," said Underwood, who said that Crane was on the grounds looking at pinhooking prospects. "But he was always a phone call away in case I needed him. Actually, everything ran very smoothly."
"I was there buying horses – I bought about 40 head with Mr. Besecker, and I really didn't have time to help Amara with her consignment," recalled Crane. "In reality, there was very little she needed. I handed her the reins, and she went from there."
Underwood's 2019 consignment consists of a mix of yearlings from across the region, as well as one Kentucky-bred. There's Hip 28, a New York-bred filly by Awesome Again out of a full sister to Canadian champion Bear Now; Hip 87, a New York-bred colt by Alpha from the family of multiple graded stakes winner and sire Z Humor; Hip 154, a Central Banker colt, whose dam is a half-sister to Grade 1 winner Joha; and Hip 168, a Pennsylvania-bred colt by Corinthian, whose dam is a half-sister to graded stakes winner Hull.
Also, Hip 269, a filly by first-crop sire Palace out of stakes winner and graded stakes-placed Pious Ashley; Hip 324, a Maryland-bred filly by young Country Life Farm stallion Mosler out of the Mineshaft mare Sassy Molly, who is a half-sister to stakes winner Golddigger's Boy; Hip 335, a Pennsylvania-bred filly by Tizway, whose second dam is graded stakes winner Femma; Hip 373, a Maryland-bred filly by Super Saver out of stakes winner Thievery; and Hip 402, a Maryland-bred filly by Mosler out of Will Do, by Roman Ruler, who is a half-sister to graded stakes winner Do Share.
"I'm very happy with this consignment," said Underwood. "And I want to be a winner, and I want my horses to sell well. It's disappointing to me if they don't, but I understand that aspect of this business."
Said Crane: "I'm so blessed to have such an outstanding young woman in my family. She's got great character, and she's always going to do the right thing. I don't worry about her excelling in anything she chooses to do."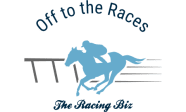 Off to the Races Radio returns Saturday, September 16 with shows in Virginia and Maryland and plenty of great guests.